2016 Brussels attacks: Convicted men address court for a final time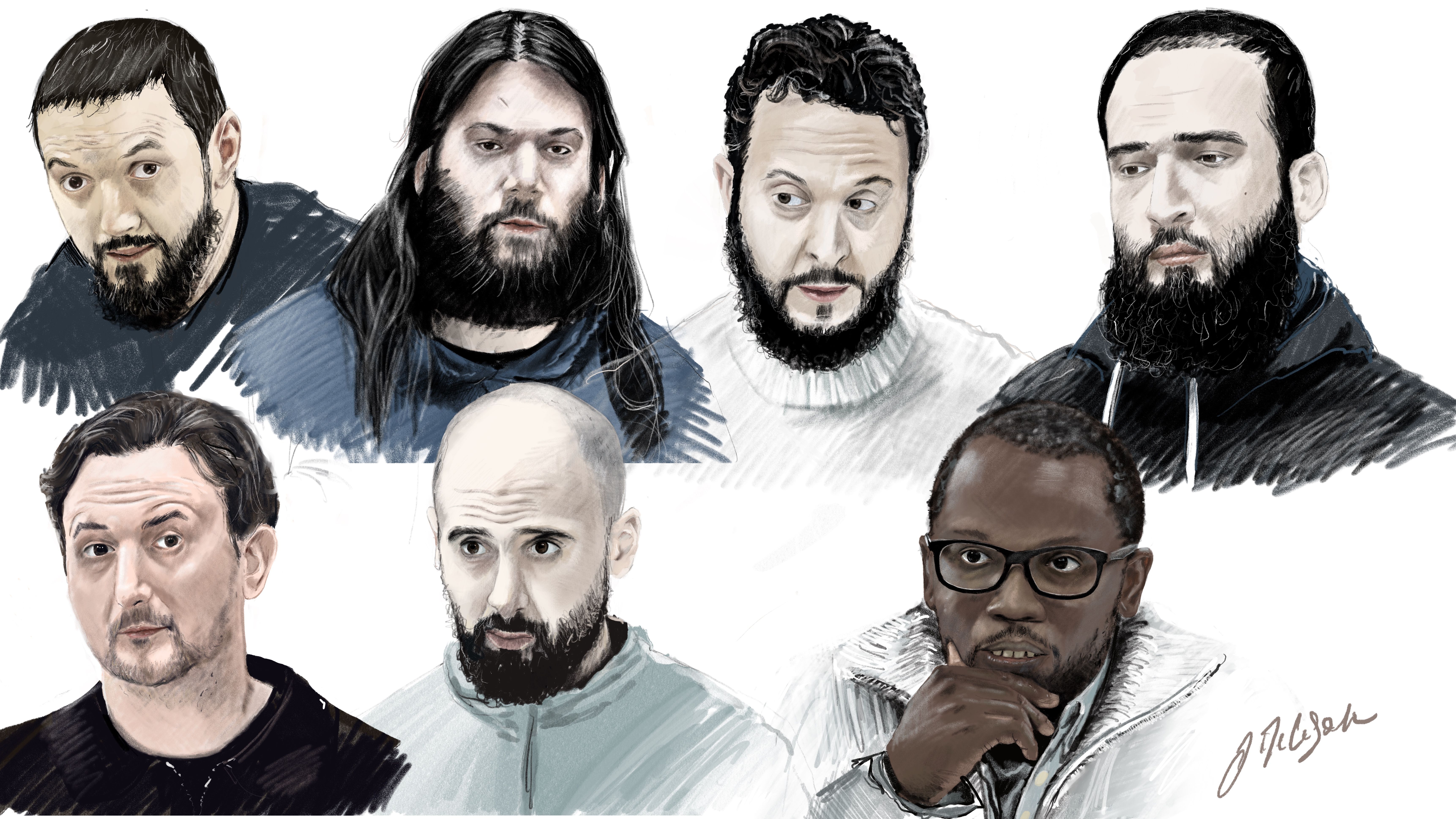 On the final day of the trial over the Brussels terror attacks of 2016, the convicted men spoke for the last time. Several of them expressed their regret to the victims, while Salah Abdeslam reiterated that he had nothing to do with the attacks.
Osama Krayem, who has never spoken during the trial, remained silent Monday.
Sofien Ayari said he had already expressed his regrets in a previous hearing in July when he mistakenly thought it would be the last time he could speak in public and had nothing to add.
Mohamed Abrini said he believed more attacks would take place. "There are always going to be people who want to go to war; that's the reality." He also expressed his regret to the victims.
Abdeslam began his final words with a message of support for the earthquake victims in Morocco. He then addressed the victims of the attacks first, asking them not to listen to what was said in the media. "I do have empathy for you, your testimonies follow me to my cell, I have questioned myself. I am not proud that women and men are deformed and injured."
He reiterated that he had nothing to do with the attacks in Belgium. He also warned the jury that "it is difficult to live with the idea that you have convicted someone who does not deserve it."
"I am not a murderer nor a terrorist and never will be," said Ali El Haddad Asufi. "Ibrahim El Bakraoui destroyed my life, but I also did it myself by not asking questions." He asked the court for a punishment tailored to him, not an "example punishment".
Bilal El Makhoukhi said it was only during the trial that he realised the impact on the victims. "I cannot avoid my share of responsibility. I do not make excuses, although, of course, I offer them," he said.
Finally, Hervé Bayingana Muhirwa said he was scarred for life by the attacks. He claimed he was pained to have been linked to it, and the victims' testimonies had deeply affected him.
After a seven-month trial, a verdict was reached in July. Six of the 10 accused, including Abdeslam and Abrini, were found guilty of terrorist murder. Eight of the 10 were also convicted of participating in the activities of a terrorist group. Two were acquitted of all charges. Sentencing is expected this week.
© BELGA PHOTO JONATHAN DE CESARE
Related news