2016 Brussels attacks: Prosecution seeks life sentences for Abdeslam and five others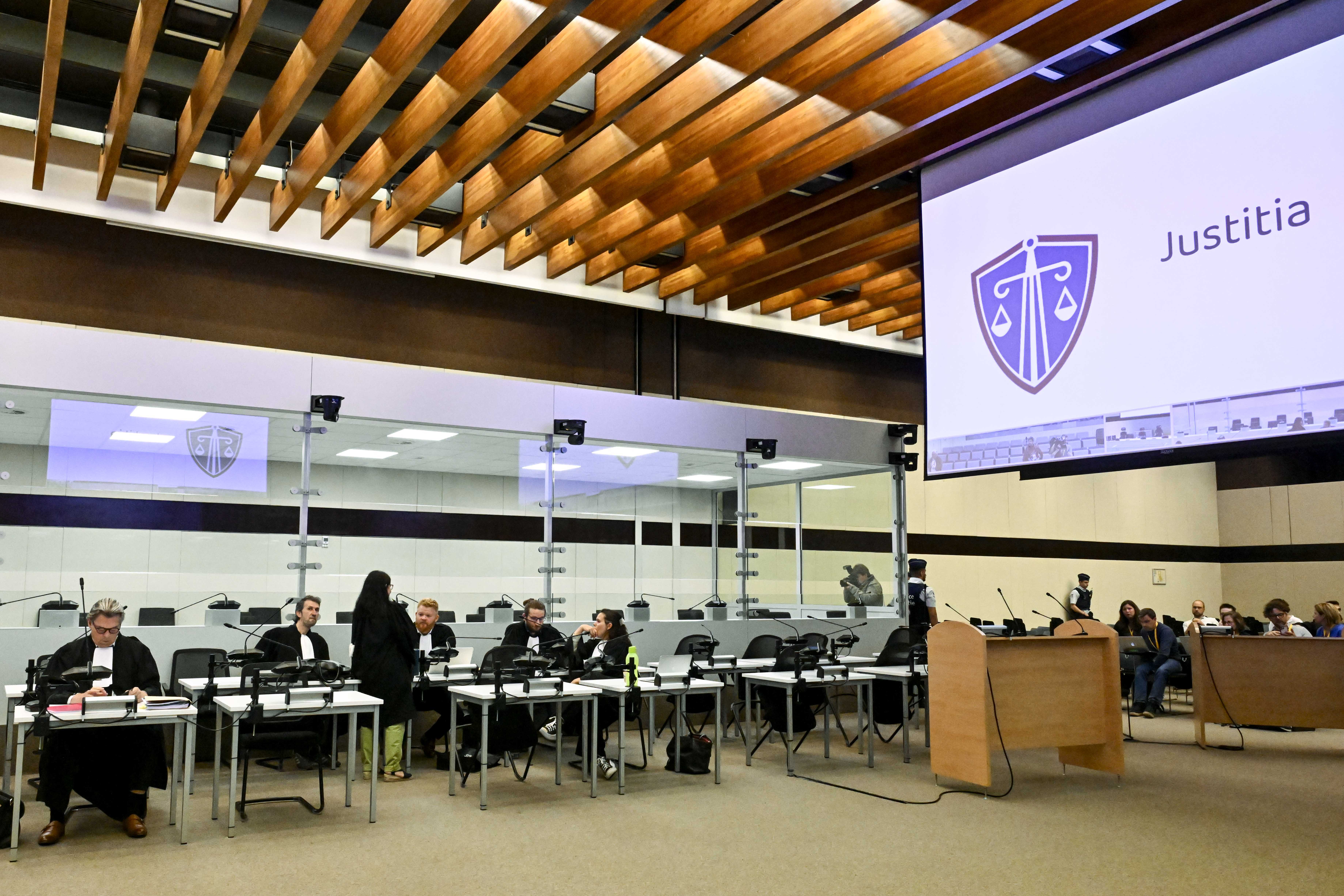 Prosecutors on Tuesday asked for life sentences for Salah Abdeslam and five others in the trial over the 2016 Brussels attacks. For Sofien Ayari and Hervé Bayingana Muhirwa, the prosecution is seeking shorter sentences.
On Tuesday, the federal prosecution resumed its closing arguments on sentencing in the trial for the terrorist attacks. The trial has been under way since December 2022 and entered its final phase on Monday.
Ten men were originally on trial for the attacks on Brussels Airport and Maelbeek metro station, which left 35 people dead and around 340 injured. On 25 July, a 12-member jury acquitted two defendants of all charges.
Life inprisonment
The prosecution is seeking life imprisonment for six of the remaining eight perpetrators. Salah Abdeslam, Mohamed Abrini, Ossama Krayem, Bilal El Makhoukhi, Ali El Haddad Asufi and Oussama Atar were all found guilty of murder and attempted murder in a terrorist context in July.
A jury found five of them also guilty of membership of a terrorist group, while Atar was found guilty of leading the terrorist group. Atar, who was tried in absentia, is believed to have been killed in a US drone strike in the Syria-Iraq region in 2017, but his body has never been recovered.
In addition to the life sentences, the prosecutor asked that the six be made available to the court for an additional 15 years and be stripped of their civil rights. The prosecution also asked that Abrini, Asufi, Atar and El Makhoukhi be stripped of their Belgian citizenship.
No mitigating circumstances
Hervé Bayingana Muhirwa and Sofien Ayari, who were both found guilty only of membership of a terrorist group, face shorter sentences. On Tuesday, the prosecution asked to sentence Bayingana Muhirwa to 10 years in prison, the maximum penalty for his conviction, and to strip him of his Belgian nationality.
For Ayari, prosecutors argued on Monday that there was no reason to impose an additional sentence on top of the 20 years he had received previously for a shooting in the Forest neighbourhood of Brussels in 2016. In doing so, they appeared to be trying to avoid a strange legal quirk that would result in a reduced overall sentence for Ayari.
If Ayari were to be sentenced for his role in the 2016 Brussels attacks, that sentence would subsume his earlier 20-year sentence for the Forest shooting. Since he cannot be sentenced to more than 10 years in prison for membership of a terrorist group, this would mean his actual prison term would be reduced by at least 10 years.
According to the prosecution, all eight perpetrators deserve heavy sentences because they never distanced themselves from the terrorist cell and knowingly offered their help. They also see no mitigating circumstances for any of the men.
© BELGA PHOTO DIRK WAEM