2016 Brussels attacks: Jury deliberations complete, verdict to be read on Tuesday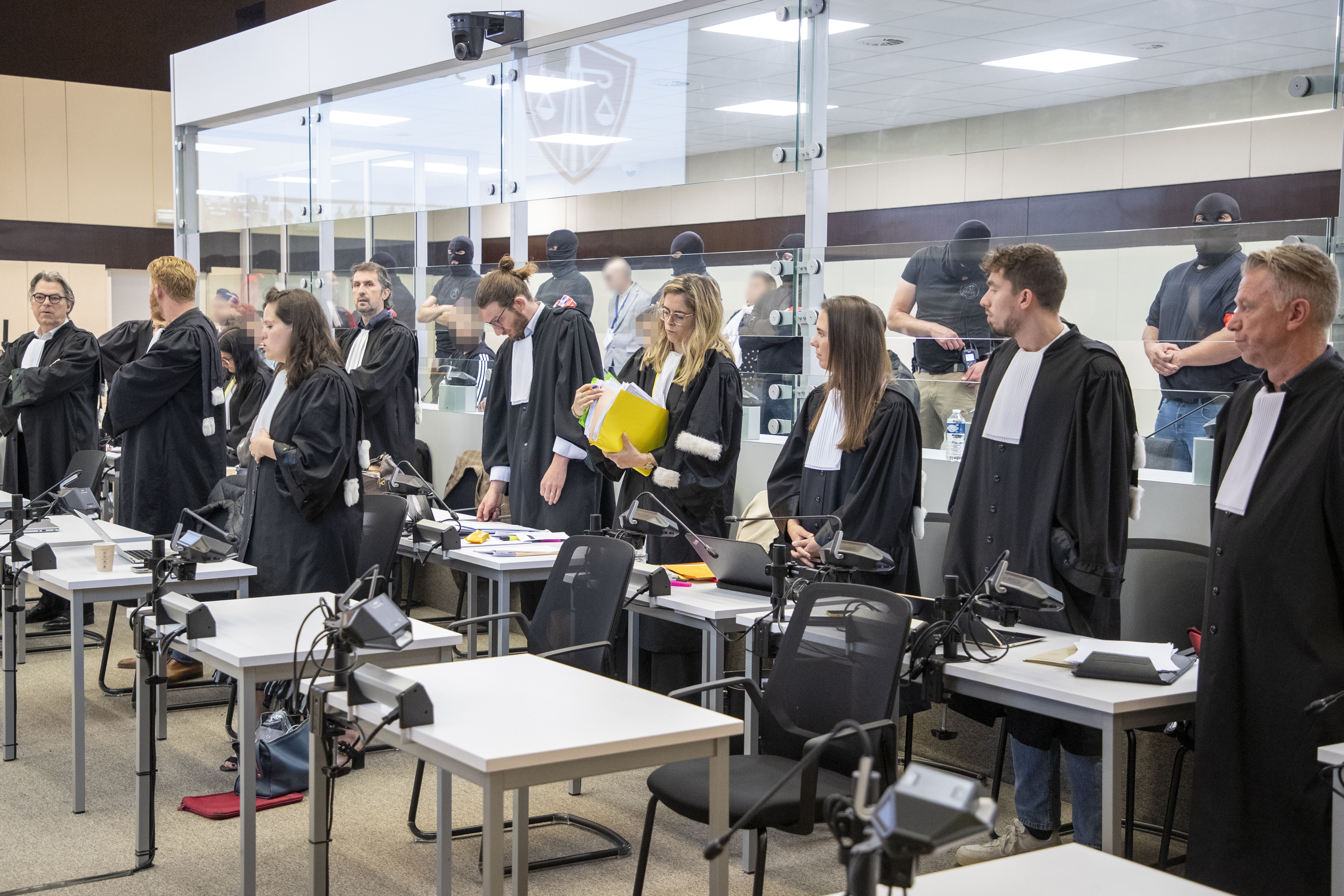 The jury in the trial over the 2016 Brussels terror attacks has completed its deliberations on the questions of guilt after 18 days - the longest ever in a jury trial in Belgium. The verdict is due to be read on Tuesday at 14.00, court spokesperson Luc Hennart confirmed on Monday.
The jurors retired for deliberations on the evening of 6 July after seven months of trial proceedings. They had to consider a total of 287 questions on the guilt of the 10 defendants.
32 casualties
The jurors were given a package of about 340 pages containing almost 300 questions. Not every question has to be answered. In fact, a number of questions are subsidiary, meaning they only need to be addressed if the previous main question was answered in the affirmative.
The main question is whether the defendants are guilty of terrorist murder in the 32 deaths caused by the attacks. This question must be answered for nine of the 10 defendants. Hundreds of people were also injured in the attacks at Brussels Airport and in the Brussels metro on 22 March 2016. The jury had to consider whether the qualification "attempted terrorist murder" applies to these victims.
Additional victims
Four people died in the years following the attacks. They include 23-year-old Shanti Decorte, who chose to end her life by euthanasia last year because of unbearable psychological suffering after witnessing the airport bombings. The prosecution believes their deaths were a direct result of the attacks, meaning the jury had to determine whether they, too, were victims of terrorist murder.
After tomorrow's verdict, the trial will go into summer recess. The court will reconvene in September for sentencing deliberations.
(BRV)
© BELGA PHOTO JONAS ROOSENS
Related news