Bozar entices audiences with exciting opening week programme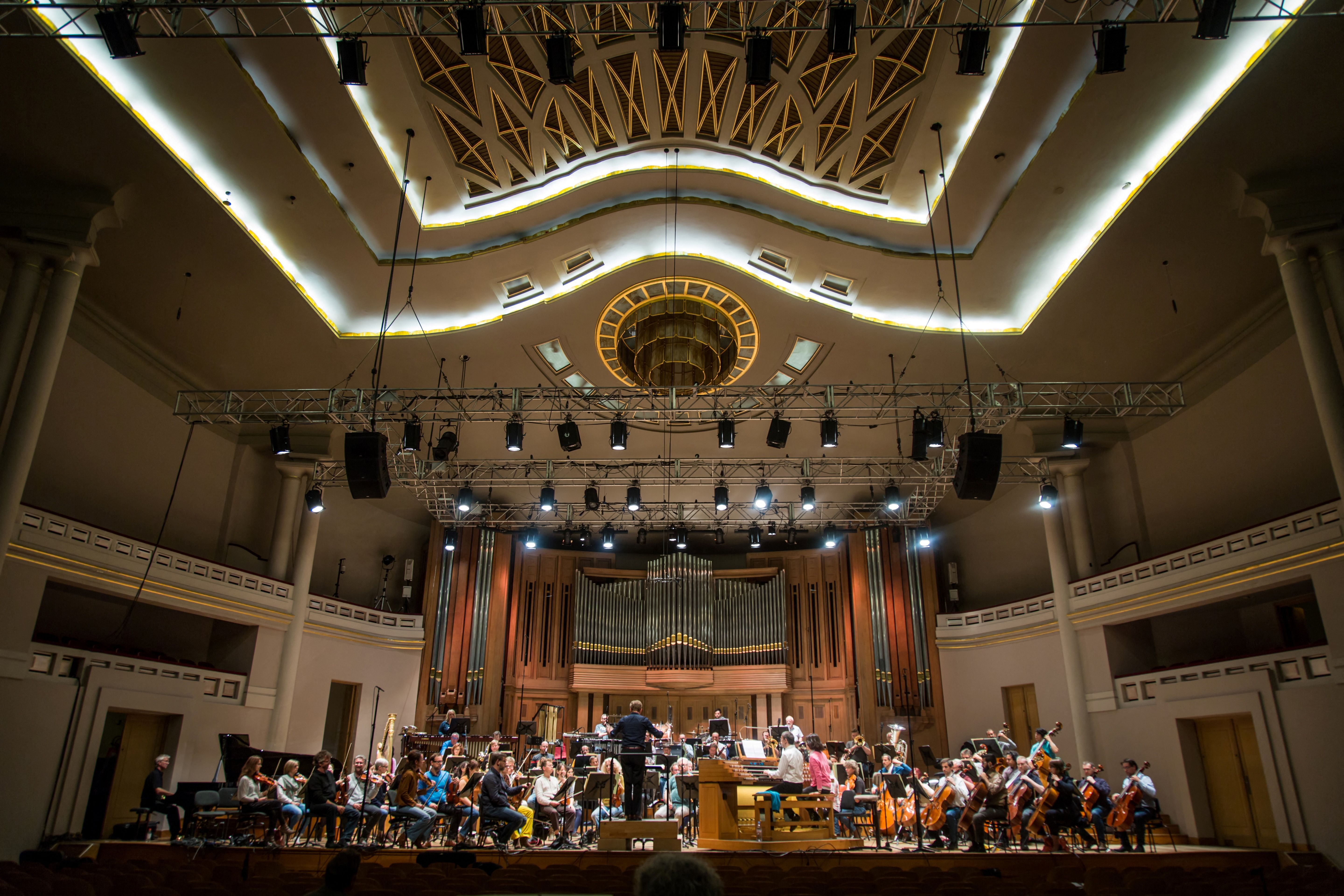 Bozar's opening for its 2023/2024 season promises a week of culture. From 13 to 17 September, Brussels' Centre for Fine Arts will extend its reach beyond the auditorium and celebrate music and art in different corners of the building. Horta Hall, the Henry Le Boeuf Hall and the rooftop patio overlooking Brussels will serve as the performance venues.
​​
​The presentation of several films makes up a large part of the opening week programme. In what Bozar refers to as an "Urban Odyssey", the Belgian Short Film Agency will feature seven filmmakers' commentary on Brussels through their own lenses. ​
​​
​The Spanish presidency of the Council of the European Union is acknowledged through the programming of A Cinematic Journey Across Spanish Cities. This will showcase a series of short Spanish films with a focus on architecture in Spain.
​​
​Perhaps the most playful event will be the Chamber Music Marathon on the Rooftop, where members of the Belgian National Orchestra will perform in changing groups for six hours. Around 40 musicians will cover repertoire including jazz, tango, classical and more.
© BOZAR
Aside from the opening week festivities, Bozar is welcoming audiences to its upcoming autumn programme. ​
​​
​There will be performances by the Wiener Philharmoniker and Coro e Orchestra Ghislieri. Opera superstar Cecilia Bartoli will sing Cleopatra in Händel's opera about the Egyptian queen's ascent to the throne in Giulio Cesare in Egitto. This timeless story offers some of opera's most thrilling and upbeat melodies and a chance to see Bartoli - one of the most celebrated interpreters of Händel's music - perform live.
​​
​In 2001, Unesco recognised Georgian polyphony as an Intangible Heritage of Art and Tradition, and Belgium will host Europalia's celebration of Georgian culture this year. Bozar has invited pianist Khatia Buniatishvili and three choirs from the Georgian capital, Tbilisi, to introduce audiences to the richness of Georgian polyphony.
(MOH)
The Belgian National Orchestra perform on stage during a rehearsal at the Henry Le Boeuf Great Hall ​ © PHOTO AURORE BELOT / AFP
Related news