De Croo meets with PM of Georgia as Europalia prepares to highlight Georgian culture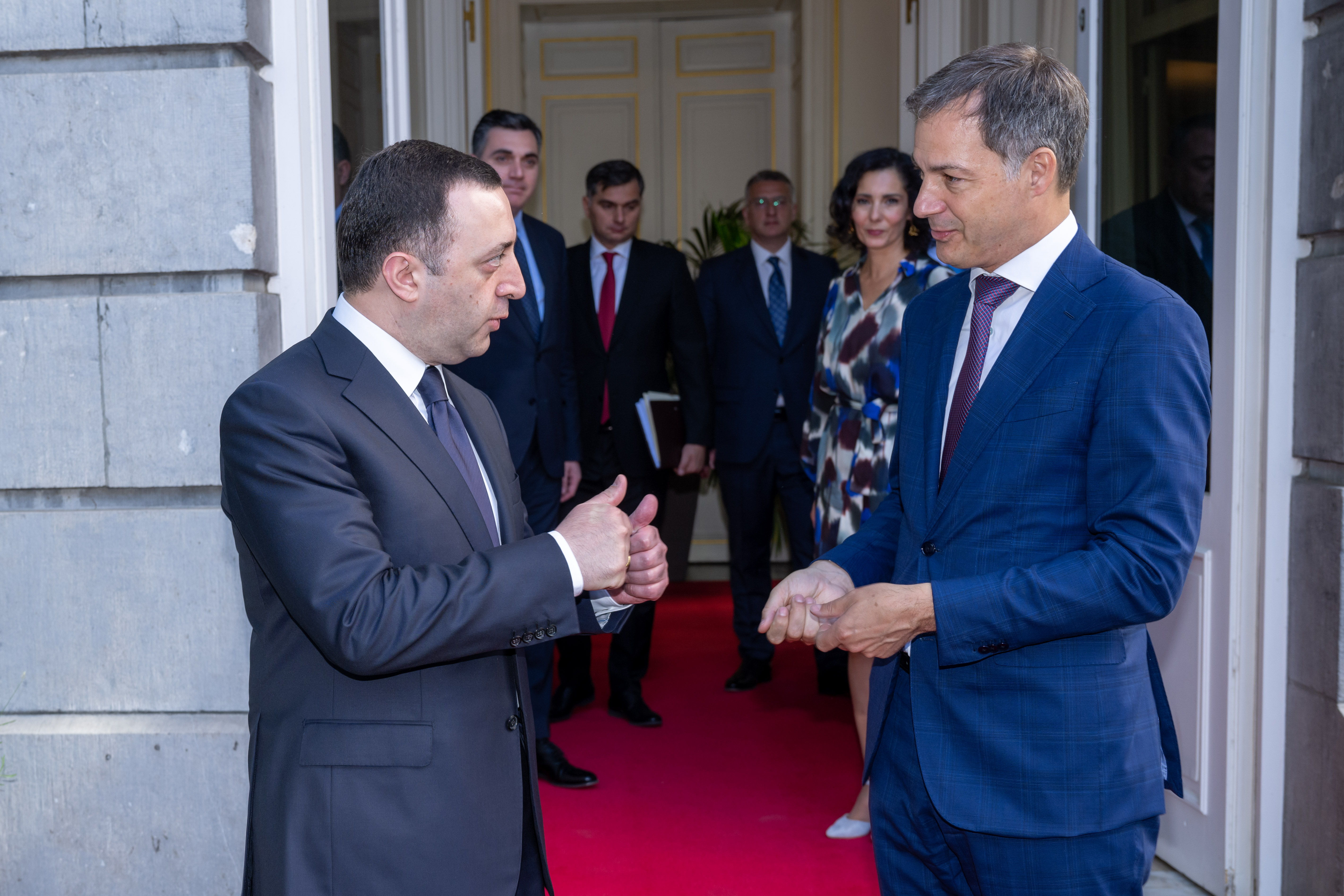 Georgian Prime Minister Irakli Garibashvili met with Belgian Prime Minister Alexander De Croo on Wednesday in Brussels. The purpose of the meeting was to strengthen the partnership between the two countries through trade, economy, investments, tourism, education, science and culture.
Belgian and Georgian Relations
According to the Government Administration of Georgia, the meeting was also an opportunity to acknowledge Georgia's European perspective. The country has nearly fulfilled 12 recommendations put forth by the European Commission and Garibashvili pressed upon the importance of Georgia receiving candidate status by the end of the year. This move would hold significance not only for Georgia's future in Europe, but for the country's geopolitical status. Georgia is currently on the waiting list to become a member state.
Following the meeting between the two prime ministers, a memorandum of understanding was signed between the Ministry of Foreign Affairs of Georgia and the Ministry of Foreign Affairs, Foreign Trade, and Development Cooperation of the Federal Public Service of the Kingdom of Belgium to enhance cooperation. The memorandum is meant to increase the two countries' political, economic and cultural relations.
Europalia Honouring Georgia's Culture
Garibashvili is set to deliver a speech at the Europalia international arts festival and host a reception on the occasion of Georgia's Independence Day. The 55th edition of Europalia will take place over the course of four months beginning on 4 October, with events honouring Georgia's culture across venues in Belgium.
The programme was announced on Wednesday by Foreign Minister Hadja Lahbib, who said the choice for Georgia as this year's cultural subject is the right one.
The festival's core themes will centre on Georgian polyphony and the term 'remembrance'. Polyphony, multi-voice singing, is an integral part of Georgian culture. Their heritage with this type of vocal music varies from Western polyphony, and that aspect will be showcased during this celebration.
With a goal of highlighting Georgia beyond Tbilisi, lesser-known regions and traditions will be put in the spotlight. Renowned Georgian choirs are programmed along with other traditional aspects of Georgian culture in a pursuit that "challenges contemporary artists to creatively and critically explore this living tradition in interdisciplinary creations", say the organisers.
By focusing on 'remembrance', the organisation asks society how they deal with memories of the Soviet era, including the ongoing conflicts that plague Europe today. Artists will gather to have a dialogue concerning these subjects while the Georgian approach to grief and loss is explored.
The festival will offer glimpses into the society and its heritage through music, literature, food, discussions, art and more.
(MOH)
©BELGA PHOTO JONAS ROOSENS