Biden-Xi talks result in agreement to resume military communications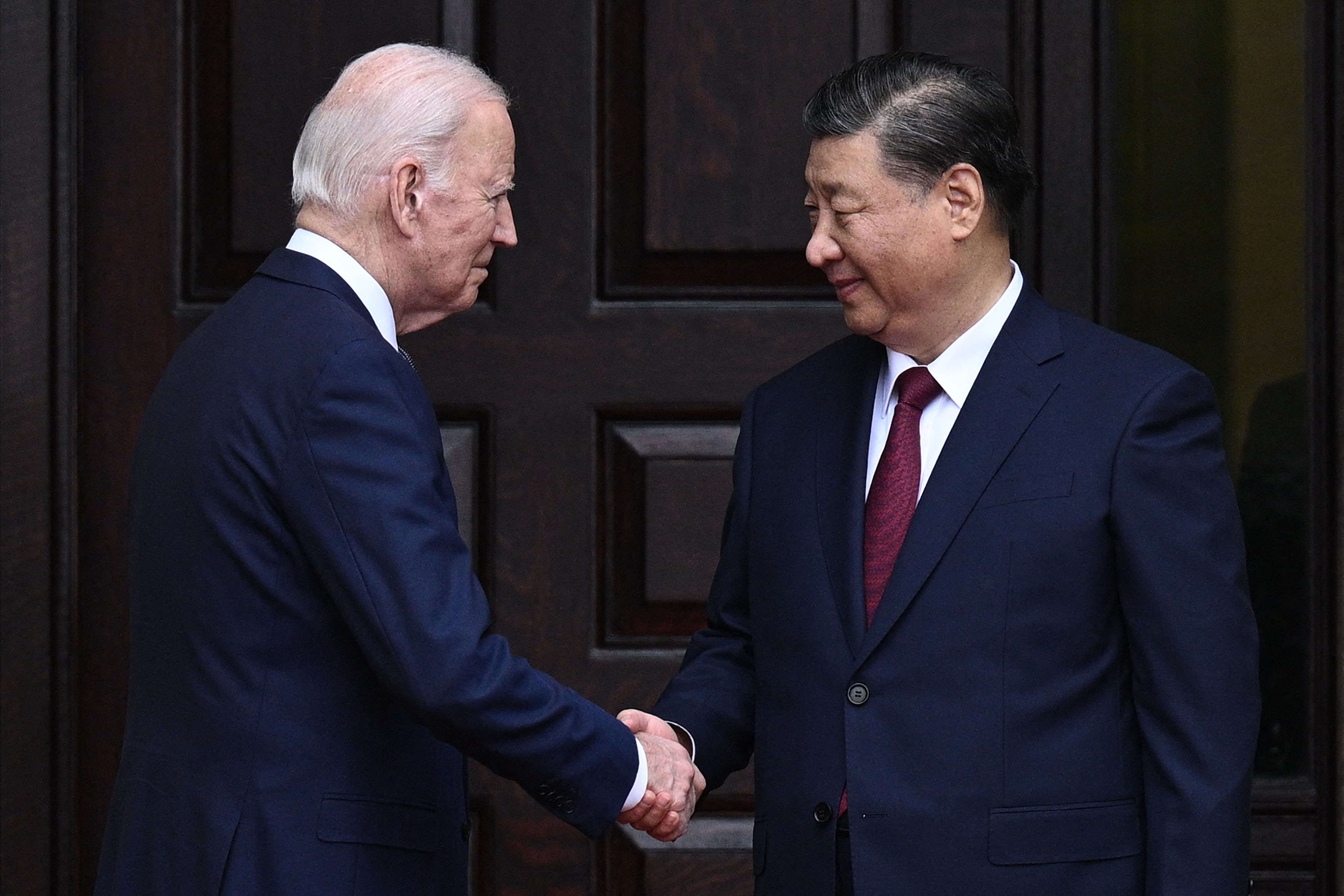 After a long period of silence, the US and China intend to resume military communications, US president Joe Biden announced on Wednesday evening after a meeting with his Chinese counterpart, Xi Jinping, in Woodside, south of San Francisco.
The move is "critical", Biden said, because without communication, accidents and misunderstandings are possible. A meeting between US Defence secretary Lloyd Austin and his Chinese counterpart is planned, as well as operational talks between senior military leaders from both countries.
The US and China have also agreed to hold talks on the use of artificial intelligence and to set up a working group on anti-drug cooperation, Chinese media reported. China has promised to crack down on the production of ingredients for the drug fentanyl, which is causing many deaths in the US.
Xi is also reported to have expressed Beijing's displeasure with US sanctions against Chinese companies, saying that they " seriously harm China's legitimate interests". He also wanted China to be able to make progress on science and technology.
Divided on Taiwan
On Taiwan, Biden reportedly urged Xi to "respect the electoral process", while Xi called on Washington to "stop arming Taiwan". Xi reportedly said China had no intention of taking military action against Taiwan, but said that reunification was "inevitable".
Despite the outcome of the meeting, Biden referred to Xi a dictator. "He is a dictator in the sense that he is a man who is running a country, a communist country, that is based on a very different form of government than ours," he said in response to a journalist's question at a press conference after the talks.
© PHOTO BRENDAN SMIALOWSKI / AFP
---
Related news