Belgium signs 1.7 bn euro arms deal with FN Herstal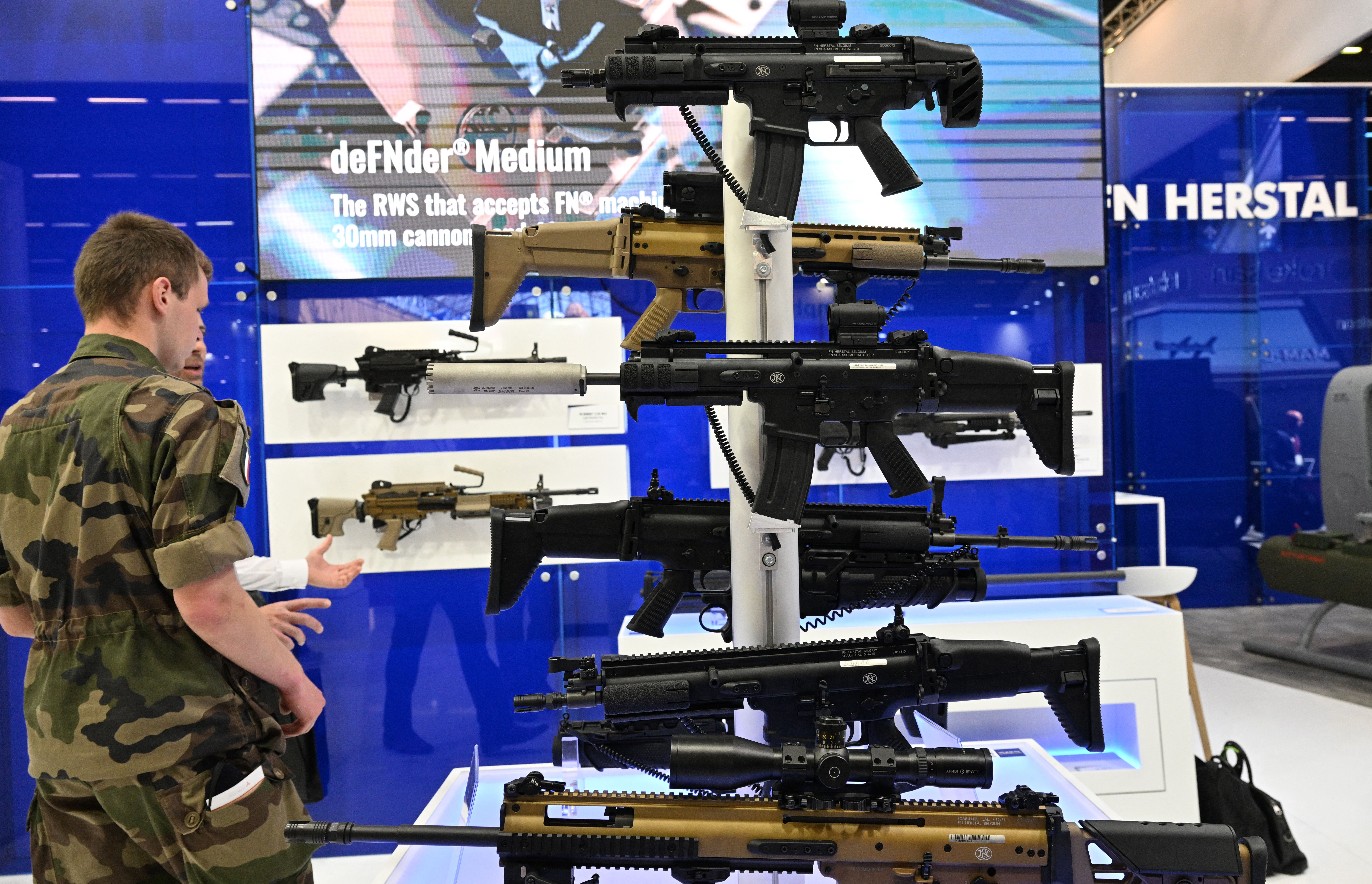 The Belgian federal government on Friday gave the green light to an arms deal between the Defence ministry and arms manufacturer FN Herstal. Over the next 20 years, the Belgian army will buy 1.7 billion euros worth of weapons and ammunition from the company.
The Belgian government has long been working on a deal with FN Herstal, owned by the Walloon government, to supply arms and ammunition. The contract was awarded without a public tender. 
At a press conference on Friday, prime minister Alexander De Croo referred to Article 346 of the Treaty on the Functioning of the European Union, which allows member states to deviate from EU rules to protect their essential security interests.
The deal covers not only arms and ammunition but also maintenance, repairs, storage and research and development. According to De Croo, the deal will create 60 jobs. 
Defence minister Ludivine Dedonder said the 1.7 billion euro figure was only a starting point. Given the current geopolitical context, it is impossible to predict where the deal will lead in 20 years, she said. 
She called it an "important step forward in strengthening Belgium's strategic autonomy" and said several other European countries had expressed interest in joining the project. 
Since the outbreak of the war in Ukraine, the European Union has been working to rebuild Europe's defence industry after years of neglect. Demand for arms and ammunition has soared as a result of the conflict, and Europe is heavily dependent on third countries for supplies. 
Belgian weapon manufacturer FN Herstal's booth at the international weapon industry trade fair Eurosatory in Paris © EMMANUEL DUNAND / AFP
---
Related news