Belgium, Netherlands and Germany formalise Einstein Telescope candidature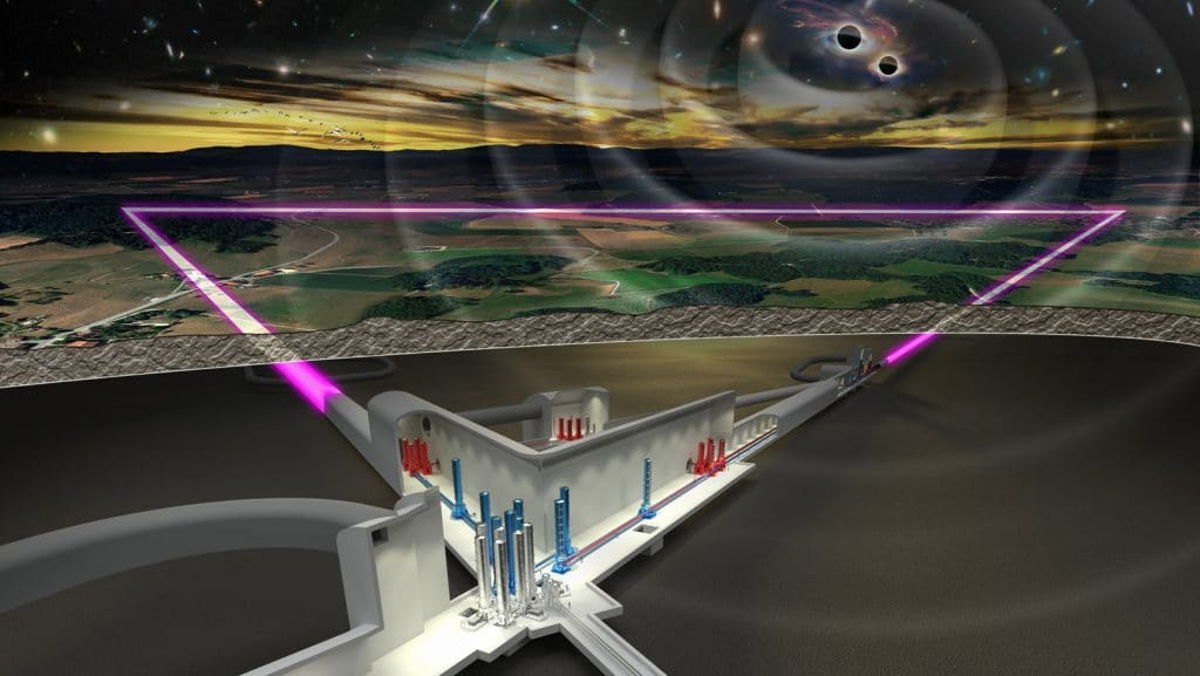 Belgium, the Netherlands and North Rhine-Westphalia in Germany signed a declaration of intent on Tuesday for a joint bid to build the Einstein Telescope at their border triangle.
The Einstein Telescope will be a huge underground telescope designed to monitor gravitational waves. These are tiny fluctuations in the gravitational waves travelling through the universe that, according to Albert Einstein's theory, can tell us more about our universe.
The prestige project will be buried somewhere in Europe in a few years' time. There are currently three sites in the running, one of which is near the border triangle between Belgium, the Netherlands and Germany. A decision is not expected before 2026.
Breeding ground for science
The declaration of intent for the countries' official joint bid was signed on Tuesday by representatives of the Belgian federal government, Flanders, Wallonia, the French Community, the German-speaking Community, the state of North Rhine-Westphalia, the Dutch government and the Dutch province of Limburg.
"The future site should become a centre of international reference," said Wallonia's minister for Innovation, Willy Borsus. "It is a unique breeding ground for research and science, but it will also give a strong boost to the local economy and the creation of direct and indirect jobs, as many companies will be involved in the construction, implementation and maintenance of the site."
Artist's impression of the underground Einstein Telescope © PHOTO NIKHEF
---
Related news