Belgium emerges as Carrefour's fastest-growing market in Europe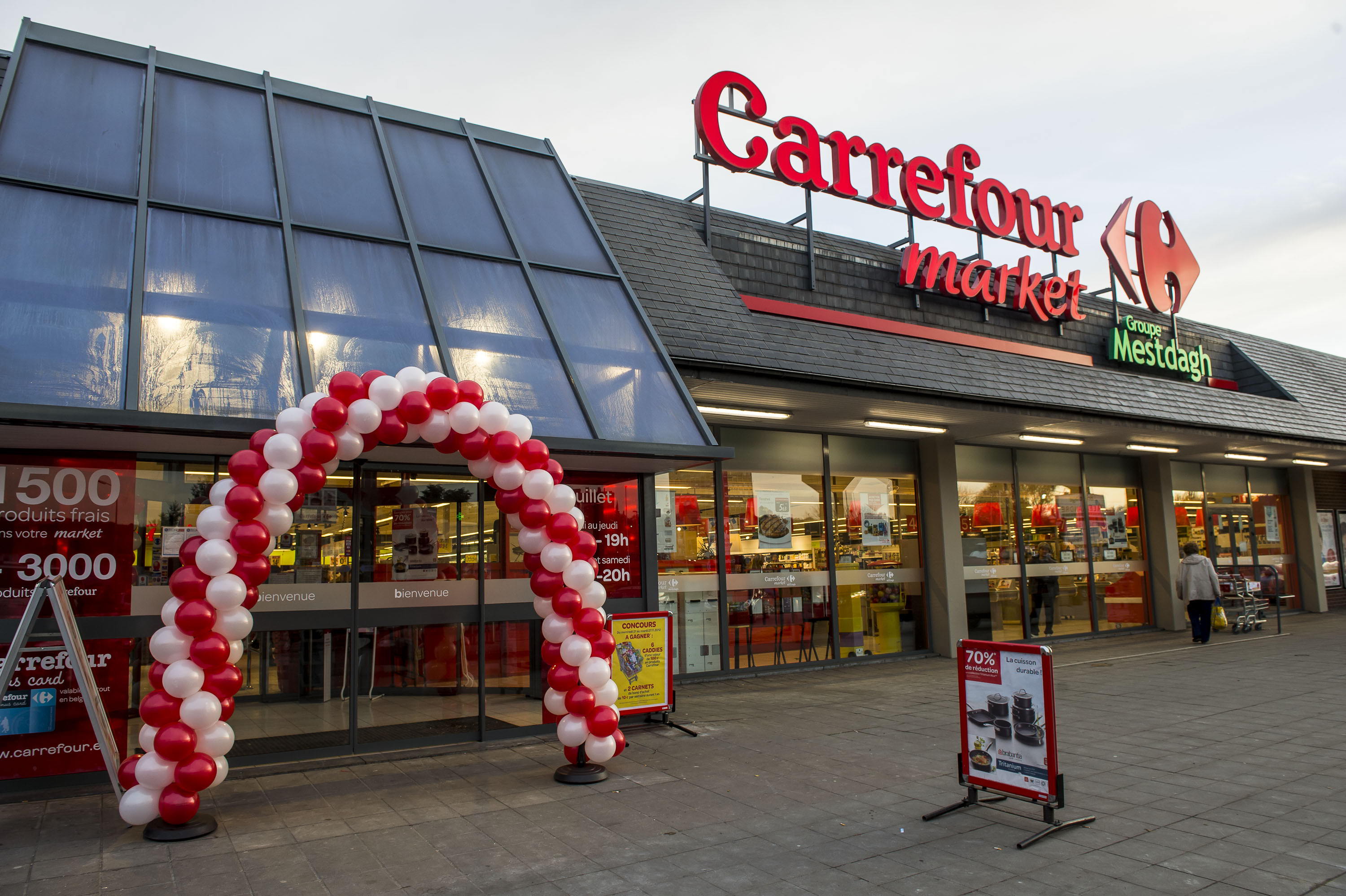 The Belgian market has been the fastest-growing market in Europe for French supermarket chain Carrefour in recent months, according to the company's half-year results presented on Wednesday. Sales in Belgium rose 12.5 per cent in the second quarter compared to the same period last year. For the first six months of the year, growth was 11.3 per cent overall.
"The commercial initiatives are starting to bear fruit, and Carrefour is the brand gaining the most market share (like-for-like) in the second quarter," said the company in today's press release. The Belgian supermarket sector has seen a lot of social unrest in recent months, with strikes at Delhaize and Mestdagh Group against the franchising plans of both chains.
Higher net profit
Carrefour's turnover in Belgium was 2.255 billion euros, surpassing the company's turnover in Italy (2.166 billion).
In France, Carrefour's home country, sales grew 7.2% in the first half of the year. Sales in the rest of Europe increased by 8.1 per cent and in Latin America by 21 per cent. Group revenues reached 45.5 billion euros. Current operating profit, however, was lower than last year at 700 million euros (-2.2 per cent). Costs related to the integration of Grupo BIG in Brazil weighed on the result. However, thanks to the sale of its operations in Taiwan, the group recorded a higher net profit (867 million euros).
© BELGA PHOTO NICOLAS LAMBERT