Unions submit strike notice for entire Belgian retail sector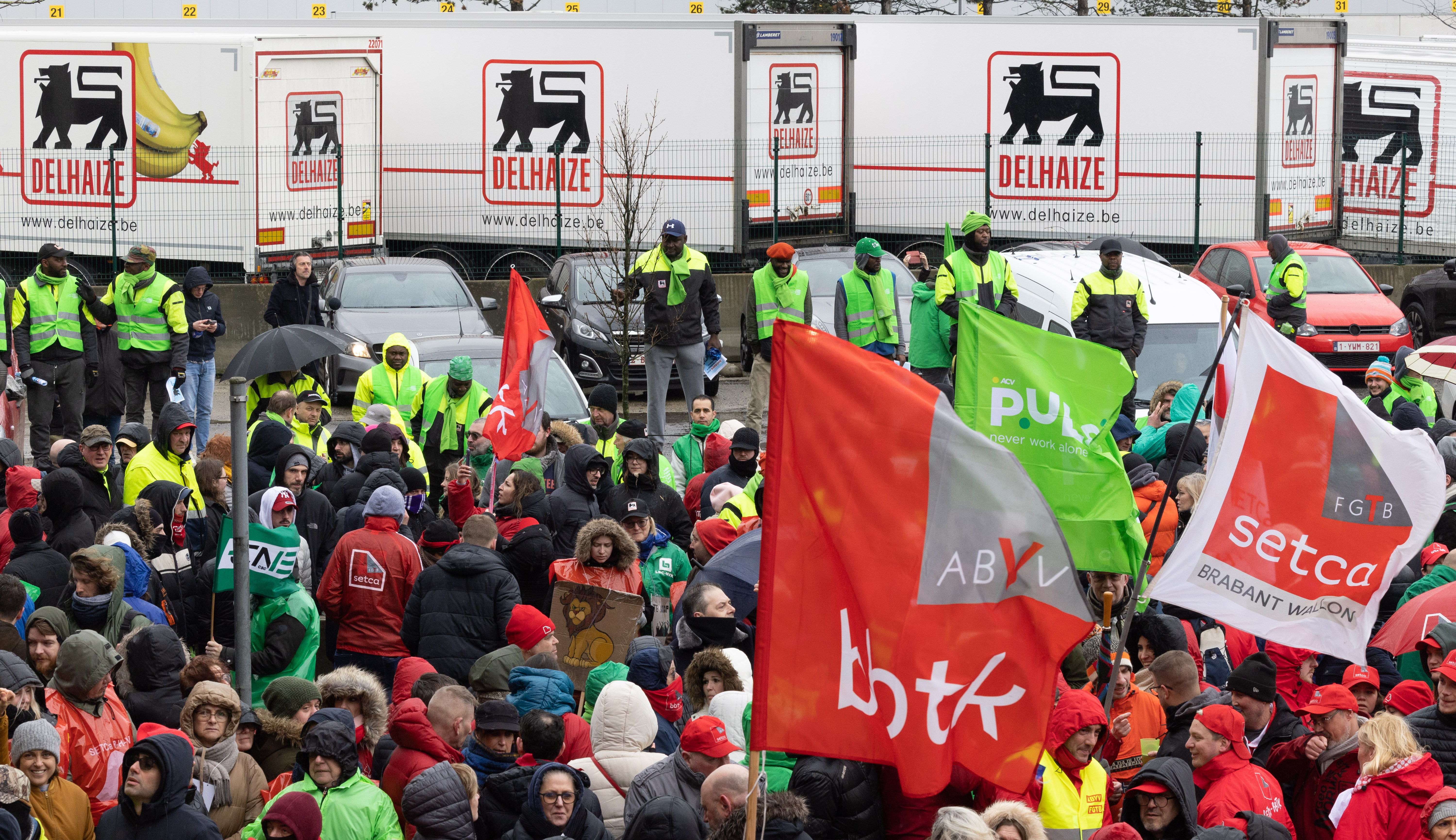 Belgian trade unions ACV Puls and ACLVB have submitted a strike notice for all retail chains in Belgium, write the Mediahuis newspapers on Saturday. The announcement comes in the wake of the strikes of Delhaize employees, who are protesting the franchising of Belgian stores.
"We want to send an important signal," confirmed ACV Puls union secretary Kristel Van Damme. "It is clear that the problem goes beyond Delhaize alone. There is a trend of franchising."
The strike announcement comes in the run-up to the sectoral talks, which will start on 17 April. "On that day, there will definitely be protests," says Van Damme. Whether more protests will follow, will depend on how the talks progress. "We hope to reach a good agreement, but we fear it will not be an easy negotiation," the union secretary added.
Delhaize employees have been protesting the planned franchising of the Belgian supermarkets for over two weeks. On Saturday, Delhaize stores in the country are closed due to strike action, and employees are blocking the entrance of the Flemish distribution centre since Friday night.
Unions protest during a meeting of the trade unions and direction of supermarket chain Delhaize. © BELGA PHOTO BENOIT DOPPAGNE