Belgium asks Iran to allow transfer of Olivier Vandecasteele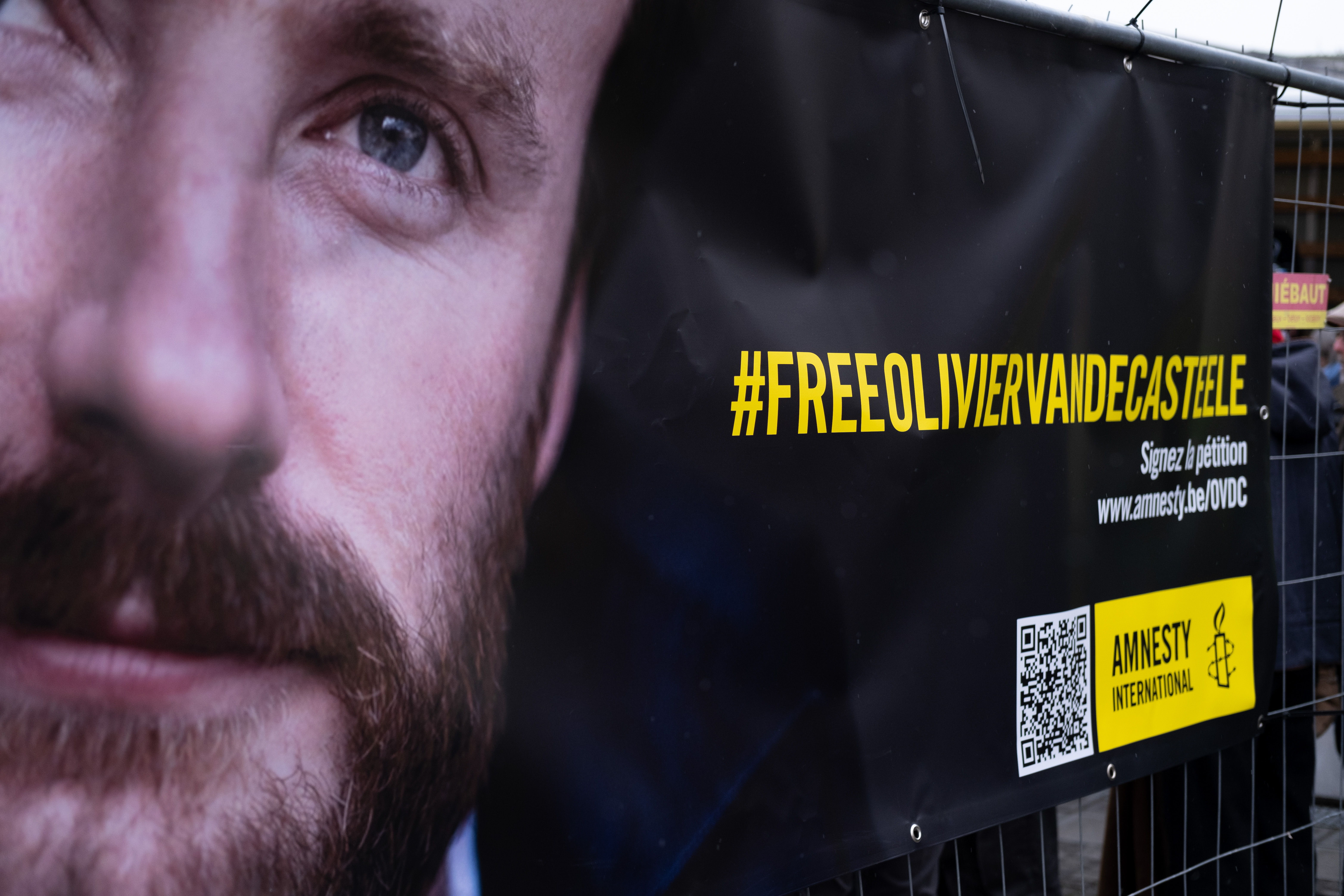 Belgium has officially requested that Iran allow NGO worker Olivier Vandecasteele to return to Belgium. This was announced on Tuesday by a spokesperson for Foreign minister Hadja Lahbib.
The minister met her Iranian counterpart on Monday, when her cabinet said she repeated her call for an improvement in Vandecasteele's detention conditions. The aid worker has been held for more than a year after being sentenced to 40 years in prison and 74 lashes on charges of spying.
Belgium has said the trial was a sham and suspects Vandecasteele is being held as leverage to secure the release of fake Iranian diplomat Assadollah Assadi. He is in prison in Belgium after being convicted for his role in a foiled terror attack.
Vandecasteele's family said in a press release this morning that he had been transferred to the notorious Evin prison in Tehran 10 days ago. He is in solitary confinement, suffering from muscle and nerve pain and malnutrition. "Olivier is completely exhausted. He cannot remain the pawn in talks between two countries," they say.
© ​ SOPHIE HUGON / HANS LUCAS