Belgium and UK sign Green Shipping Corridors cooperation agreement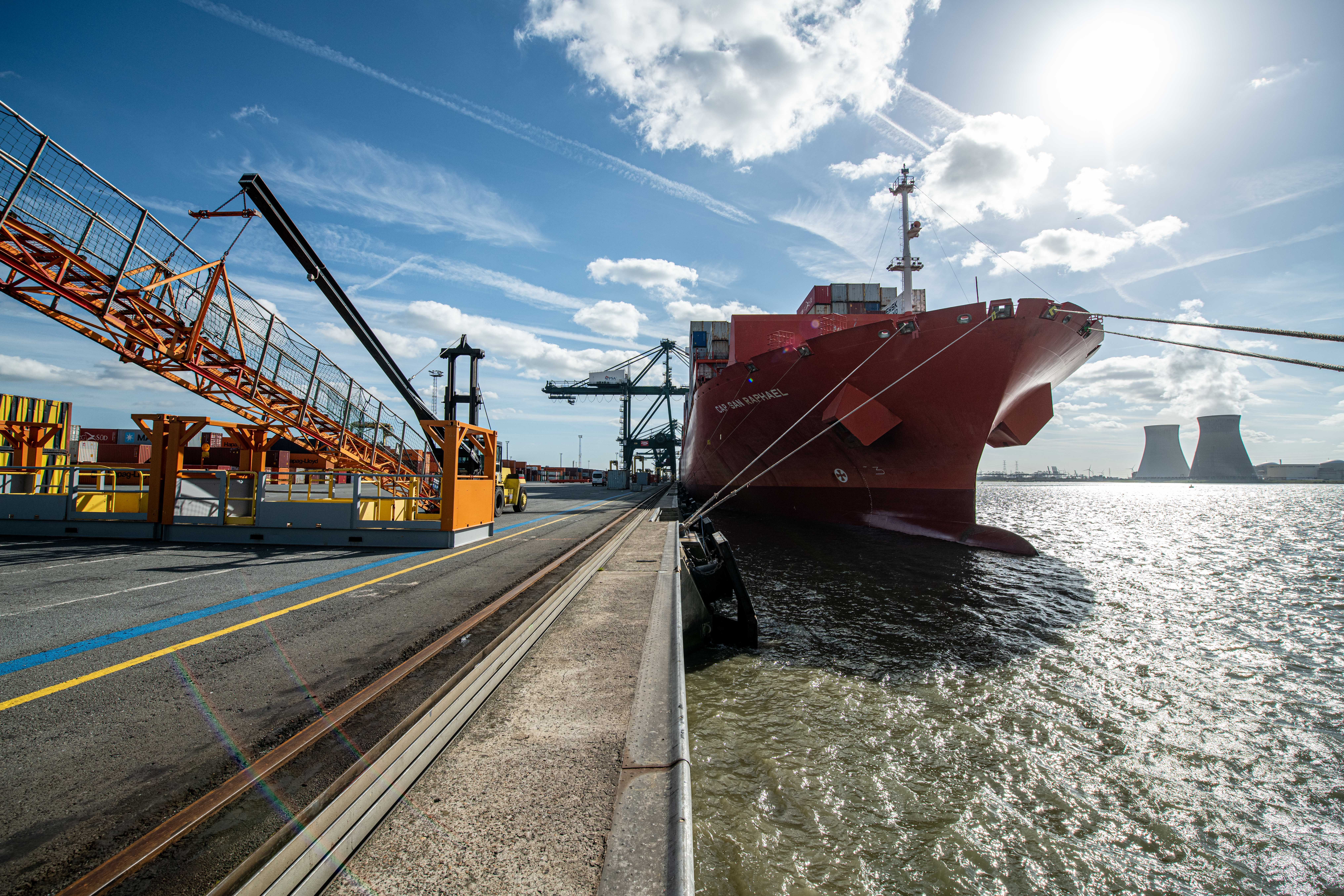 On Friday, the Belgian minister for the North Sea, Paul Van Tigchelt (Open Vld), and the British Maritime minister, Baroness Charlotte Vere of Norbiton, signed a cooperation agreement focusing on the so-called Green Shipping Corridors, but also on port security.
Together with 22 other countries, Belgium and the UK are committed to creating Green Shipping Corridors. These are maritime routes between two or more ports where at least one ship travels with zero emissions. By 2025, at least six routes should be in operation worldwide. ​
"Today, we have committed ourselves to working with the UK to make green corridors between our two countries a reality," said Van Tigchelt. "The short and regular routes make them ideal for introducing alternative fuels."
Excellent trade relations
For her part, the British Baroness highlighted the long and excellent trade relations with Belgium. Before signing the agreement, she visited the CMB.TECH hydrogen filling station in the port of Antwerp, in the presence of CEO Alexander Saverys.
International shipping is responsible for 3 per cent of global CO2 emissions. CMB.TECH is trying to do something about it by building hydrogen-powered ships. ​
The aim is to increase the number of vessels per route and the number of routes by 2030. The Port of Antwerp-Bruges is also working with the Port of Montreal in Canada to create a green shipping corridor across the Atlantic. The North Sea port of Ghent joined forces with the Swedish port of Gothenburg last year.
Port security
The two countries also discussed the International Ship & Port Facility Security Code (ISPS). This code regulates the security standards that apply to ports and port facilities.
"Extending the ISPS regulations internationally will have a major impact on the success rate of criminal organisations in smuggling drugs, people or wildlife," Van Tigchelt concluded. "London is home to the headquarters of the International Maritime Organisation and can therefore play an important role in this."
© BELGA PHOTO JONAS ROOSENS
---
Related News