Port of Antwerp gets Europe's first electric container lift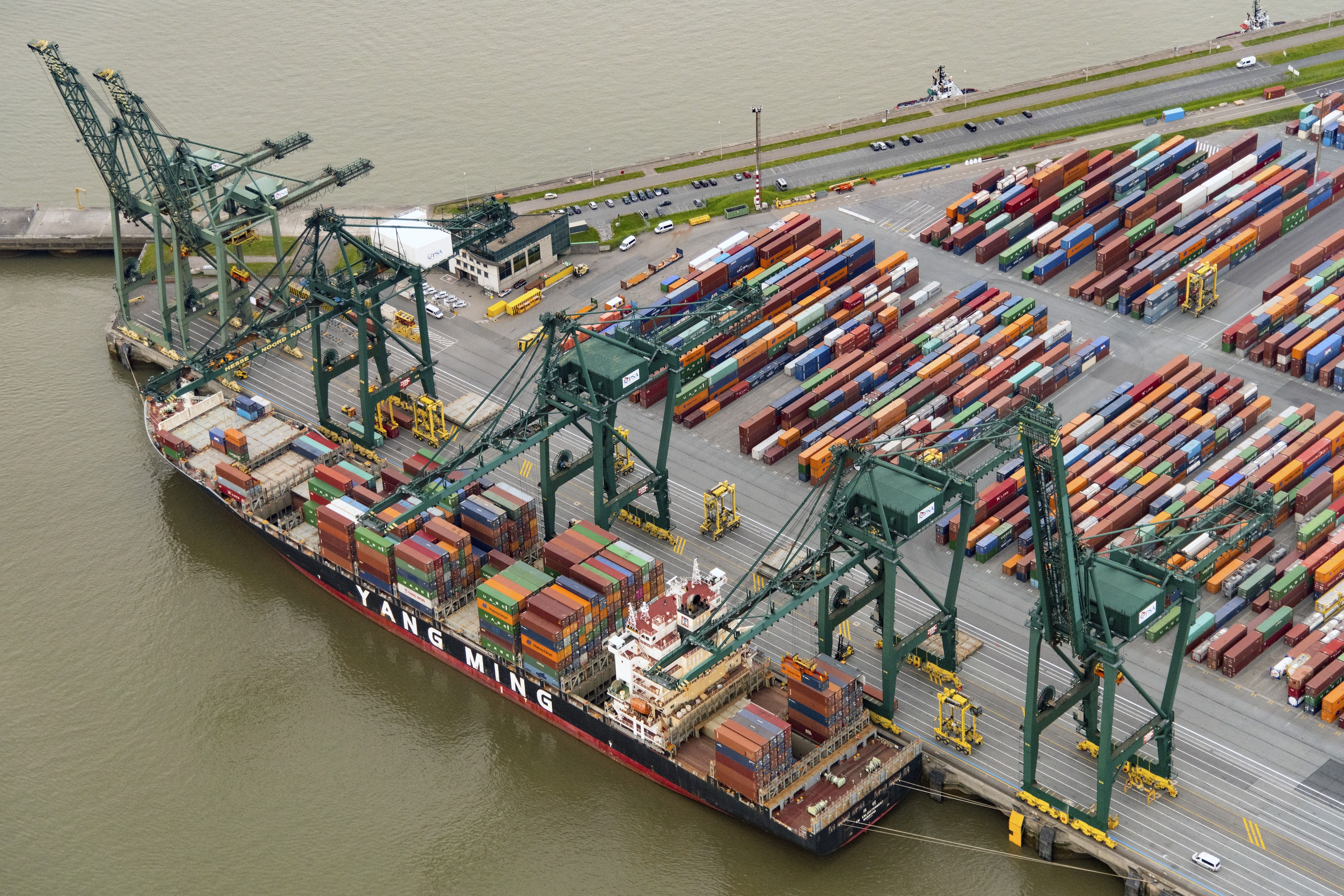 The European Terminal (MPET) at the Port of Antwerp unveiled the first all-electric container lift in Europe on Thursday. During the pilot project, MPET will evaluate the lift's performance. "This is an important step for the port," says Wijnand Visser, technical director of MPET.
The terminal is operated by Singapore's PSA and Mediterranean Shipping Company. The lift can be recharged in one and a half to two hours and has a range of more than four hours. "That is just enough to get the job done," says Visser.
The next few months will be spent looking at how the lift can be improved, with the aim of gradually developing the technology on a larger scale. Optimising the loading of a larger fleet and how to operate a fleet of electric lifts safely and efficiently will be evaluated.
"This first prototype is an important step"
"Although we still have many hurdles to overcome before we can expand the electric forklift programme, this first prototype is an important step," says Johan Van Daele, CEO of MPET. The feasibility study is part of the Green Straddle Carrier programme, which also includes using hydrogen and biofuels to replace diesel.
In the coming years, a large part of the entire fleet of container lifts will be electric. "This should enable us to achieve our goals of producing 50 per cent less CO2 by 2030 than in 2019 and zero CO2 by 2050," Visser says.
#FlandersNewsService | © SCIENCE PHOTO LIBRARY RM