Belgian research vessel to study climate change in Greenland's fjords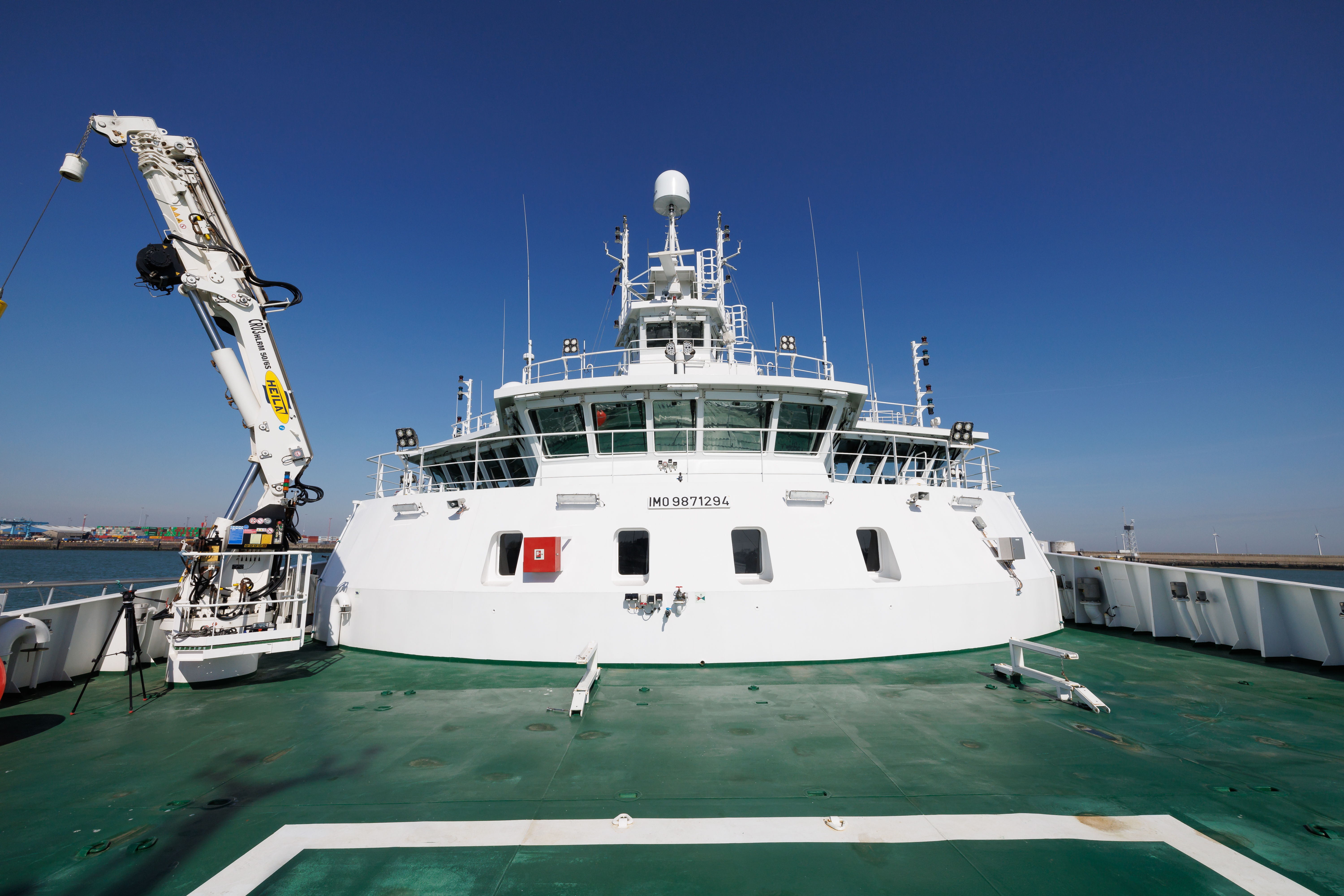 The new Belgian research vessel RV Belgica will embark on a three-week expedition to the Arctic regions of southwest Greenland Thursday. During the 'CANOE expedition' (Climate chANge impacts on carbon cycling and fOod wEbs in Arctic Fjords), the international research team on board will study the effects of climate change in the area.
Over the next three weeks, the scientists will map the accelerated melting of glaciers, carbon dynamics, biodiversity and food webs in Greenland's fjords. By doing so, they hope to be able to analyse the impact of climate change on this Arctic marine ecosystem.
DEHEAT mission
The Belgica already spent sixteen days in Icelandic waters as part of the DEHEAT mission. One of the scientific objectives was to investigate the possibility of reducing the concentration of carbon dioxide (CO2) in the atmosphere by promoting the weathering of silicates in the ocean.
Now the RV Belgica is setting off again from Iceland's capital, Reykjavik, to study two neighbouring fjords. Fjords are crucial for the food web and CO2 storage, as the rich marine life absorbs a lot of carbon.
Moving glaciers
Due to global warming and the resulting accelerated melting of glaciers, glaciers often end up in fjords, known as marine glaciers. Greenland's marine glaciers, in particular, have experienced a sharp increase in meltwater discharge, causing many glaciers to move onto land gradually. The CANOE expedition will investigate how these shifts affect the marine food web and the uptake and storage of carbon on the seafloor.
"Understanding the effects of climate change on marine food webs will provide important information for the future management of these fjords," says Ann Vanreusel, professor at UGent and chief scientist of the RV Belgica Greenland expedition.
Professor Ulrike Braeckman (Royal Belgian Institute of Natural Sciences and UGent) coordinates the CANOE project. The project is carried out in collaboration with Greenlandic research institutes.
© BELGA PHOTO KURT DESPLENTER
Related News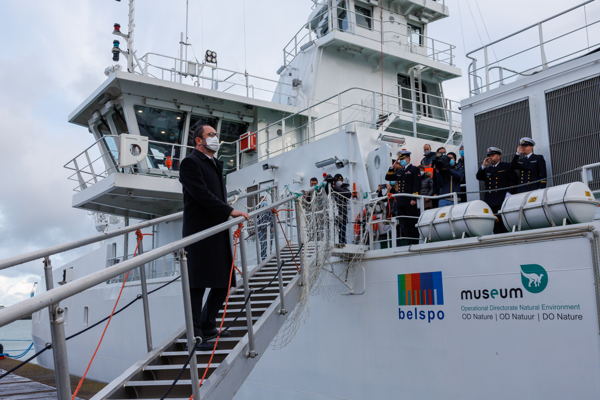 Belgian marine scientists will study climate change in Arctic region
Belgian marine scientists will embark on their first expedition to the Arctic in 2023 aboard the new research ship Belgica. Ther scientists will research the impact of climate change on the sea in the Arctic region. That is what Kelle Moreau of the Royal Belgian Institute of Natural Sciences (RBINS) said on Thursday during a visit to the new research ship in Zeebrugge with State Secretary for Science Policy Thomas Dermine (PS) and Minister of Justice and the North Sea Vincent Van Quickenborne (Open Vld), among others.
www.belganewsagency.eu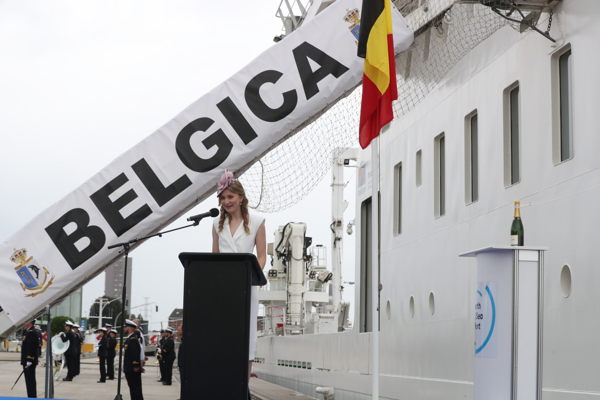 Crown Princess Elisabeth christens research vessel Belgica
Belgian Crown Princess Elisabeth officially christened the oceanographic research vessel Belgica in Ghent on Saturday. Shortly after 4 pm, she smashed a bottle against the bow of the scientific showpiece, which will carry out marine research with advanced technology in the coming decades. The ceremony took place in the Belgica's godfather city of Ghent.
www.belganewsagency.eu