Belgian marine scientists will study climate change in Arctic region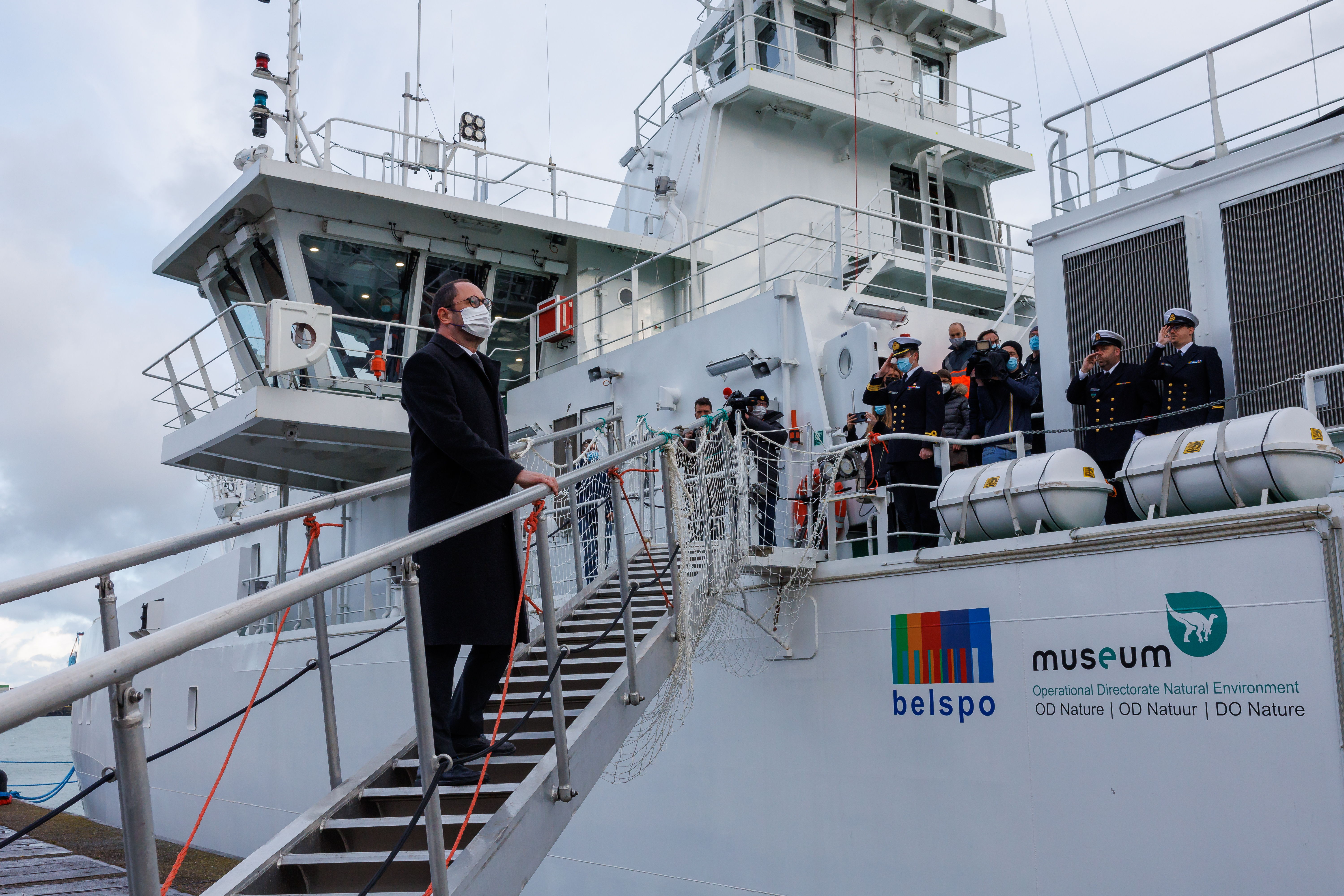 Belgian marine scientists will embark on their first expedition to the Arctic in 2023 aboard the new research ship Belgica. Ther scientists will research the impact of climate change on the sea in the Arctic region. That is what Kelle Moreau of the Royal Belgian Institute of Natural Sciences (RBINS) said on Thursday during a visit to the new research ship in Zeebrugge with State Secretary for Science Policy Thomas Dermine (PS) and Minister of Justice and the North Sea Vincent Van Quickenborne (Open Vld), among others.
Unlike the old Belgica ship, the new research ship is ice-strengthened. This means that research can now be carried out in Arctic areas during the summer. "The new equipment of the ship will not only allow us to continue the activities of the previous Belgica, but also to start new research," says Kelle Moreau. 
A first polar expedition to the waters near Greenland is planned for 2023. "We will document the impact of melting freshwater from the ice sheets on the seawater there", says Moreau.
© BELGA PHOTO - Justice and North Sea Minister Vincent Van Quickenborne pictured during a visit of the new Belgica research ship in Zeebrugge