Belgian jailed in Iran will be exchanged for Iranian prisoner in Belgium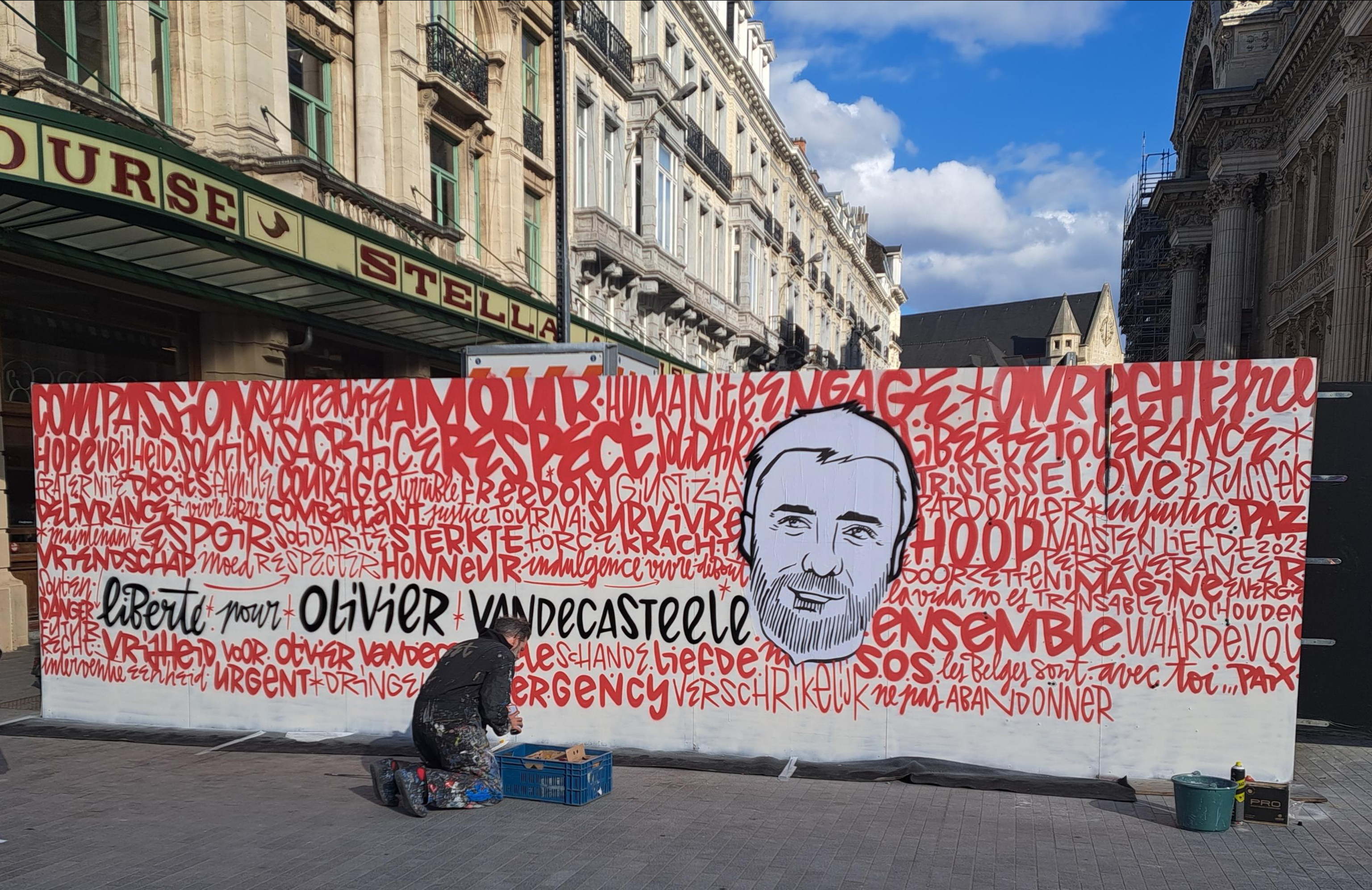 Asadollah Assadi, an Iranian diplomat sentenced to 20 years in Belgian jail for plotting a terrorist attack, will be part of a prisoner swap. Reuters and Bloomberg reported the news on Wednesday, based on a spokesperson for the Iranian court.
"Belgium has requested an exchange and so have we for our diplomat Asadollah Assadi. Following the necessary protocols, such an exchange will be done soon," Iranian spokesperson Masoud Setayeshi said.
A name was not revealed, but the swap deal hints at an exchange with Olivier Vandecasteele, the Belgian NGO worker who has been imprisoned in inhumane conditions in Iran for more than a year.
Last week, the Belgian government officially requested that Iran allow Vandecasteele's return to Belgium. "Olivier is completely exhausted. He cannot remain the pawn in talks between two countries," his family said at the time.
A mural by artist Denis Meyers in support of Olivier Vandecasteele © BELGA PHOTO TIMON RAMBOER