Banks reject mandatory increase in savings interest rate
21 May 2023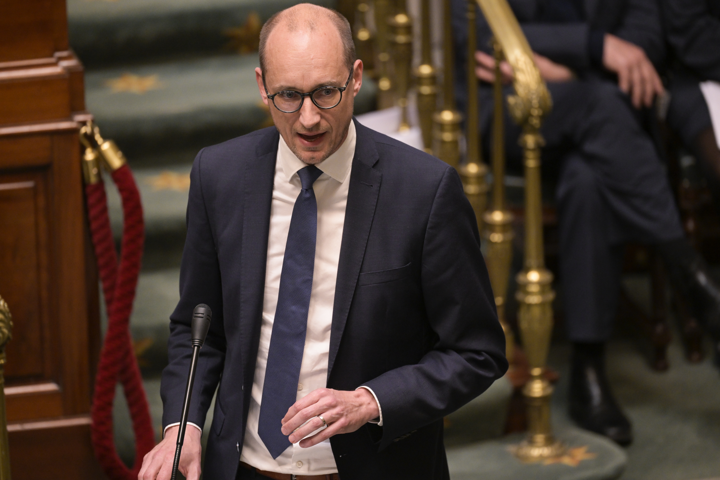 Banks are opposed to a government-imposed increase in interest rates on savings accounts, sector federation Febelfin said in a press release on Sunday. Such an intervention could affect the stability of the sector, the organisation claims, after Belgium's Finance minister pointed out "increased social pressure to raise savings rates".
"Each bank has a different business model and must make its own risk analysis and estimate what savings rate it can offer", Febelfin said. "An ill-considered intervention by the government in the delicate mechanism of bank refinancing could thoroughly affect the stability of the banking sector."
Finance minister Vincent Van Peteghem (CD&V) sent Febelfin a letter of formal notice this week to alert the sector to increased social pressure to raise savings rates. State secretary for the Budget Alexia Bertrand (Open VLD) said on Sunday that she supported the letter but added that raising the minimum interest rate on savings accounts was an "ultimate weapon".
Flemish socialist party Vooruit wants to go further and said on Friday that it wanted to force banks to raise their savings rates. Interest rates should be pegged to the base rate, the party's parliamentary group leader, Melissa Depraetere, suggested.
While interest rates on Belgian savings accounts have risen slightly, they are nowhere near as high as the rates the banks receive for investing their money at the European Central Bank. The difference means banks are making huge profits.
(BRV)
Belgium's Finance minister, Vincent Van Peteghem © BELGA PHOTO LAURIE DIEFFEMBACQ