2016 Brussels terror attacks trial: Jury assembly has started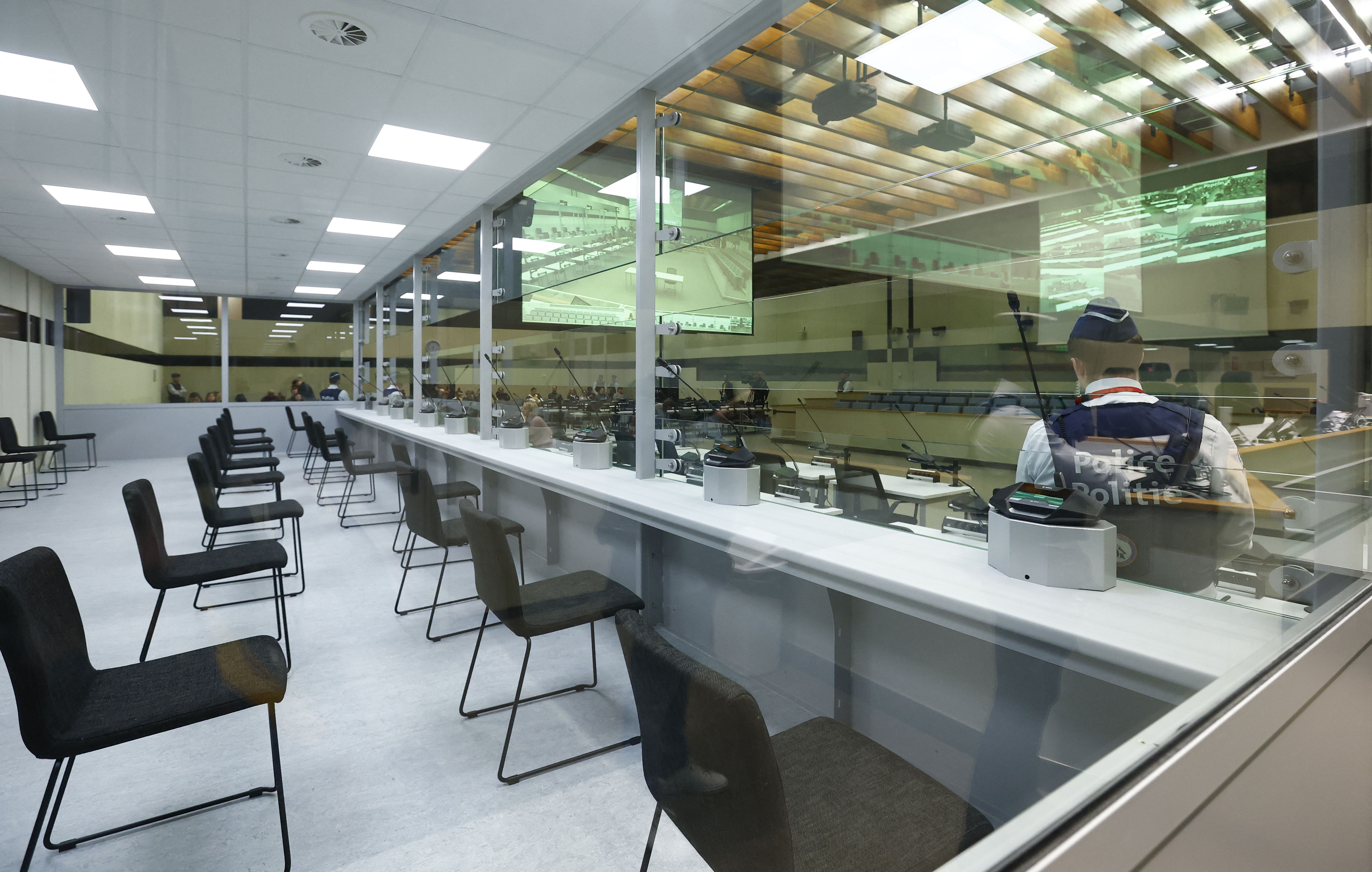 The Belgian Court of Assizes started assembling the jury for the long-awaited trial of the 2016 Brussels terror suspects on Wednesday around 9:45 am. The assembly was supposed to begin at 9 am, but prospective jurors who came by car had to queue for a long time to get to the car park. Queues also formed at the security checkpoint.
The jury composition marks the start of the biggest trial in Belgium's judicial history. Delayed nearly two months due to a dispute about the glass boxes constructed for the defendants, the trial is set to start in earnest on 5 December.
Some 700 prospective jurors were summoned to present themselves at 9 am on Wednesday. Failure to do so could result in high fines. Prospective jurors will be given the chance to request an exemption from the presiding judge. 
Their names will then be placed in an urn for lots to be drawn, after which both the defence and prosecution may each challenge eighteen effective or alternate jurors without stating a reason. The presiding judge can also challenge jurors if more than eight have been drawn of the same sex. Twelve effective jurors and twenty-four alternates will be drawn by lot; all are expected to attend the entire trial, which can take up to nine months. 
Many prospective jurors who arrived on Wednesday said they would ask for an exemption. "I have a lot of responsibilities at work and cannot just take time off for six to nine months. In addition, I have a family, which makes it very difficult," said Thibault from Uccle. 
Another juror, Charlotte from Watermael, called the trial "very unfortunate". "You cannot put 36 citizens through such a trial. They are psychologically and professionally unprepared for it. I myself am also going to ask for an exemption. I am far too sensitive to see all those horror images. Organisation-wise it is also difficult, with a teenager at home and my job."
A third judge candidate indicated that he absolutely wanted to be on the jury. He said it would be a chance to avenge the injustice done to him in his youth by "the Moroccans in Brussels". He also said he would demand life imprisonment in any case.
(KOR)
A police officer in the courtroom at the Justitia building in Brussels ahead of the trial against the nine alleged jihadists accused of taking part in the March 2016 suicide bombings © Stephanie LECOCQ / POOL / AFP
Related stories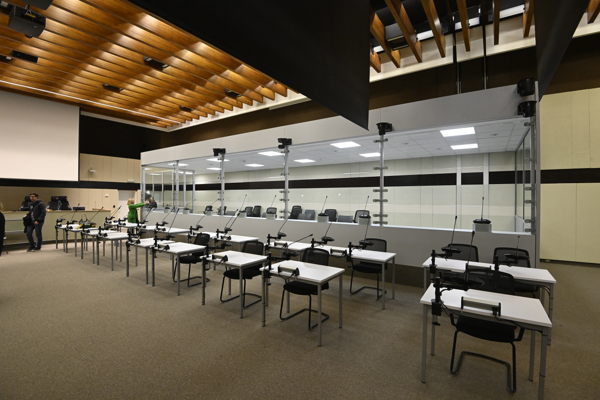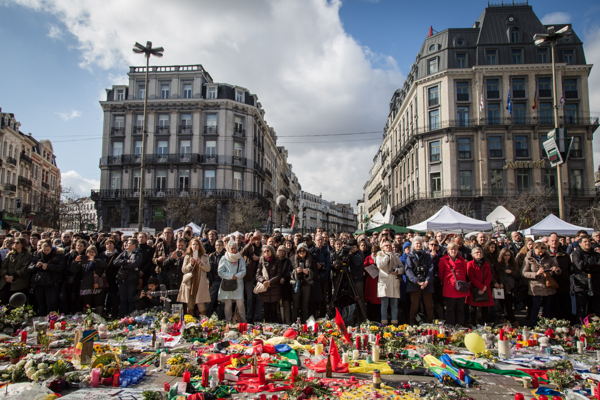 2016 Brussels terror attacks: The ten on trial
Ten defendants are standing trial for the 2016 Brussels attacks in which 32 people were killed and around 340 injured. Jury selection for the trial starts on 30 November and the entire procedure is expected to last nine months. Among the ten on trial are ringleaders Salah Abdeslam, Mohammed Abrini and Ossama Krayem, who earlier this year were convicted of orchestrating the November 2015 Paris attacks. Here is an overview of the defendants:
belganewsagency.eu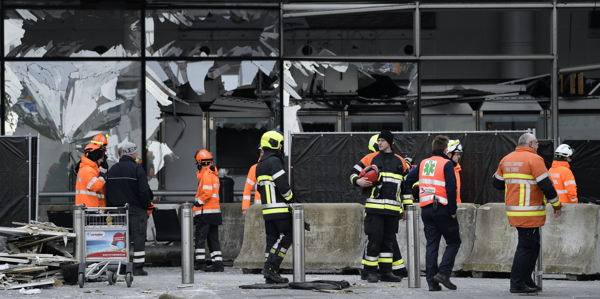 2016 Brussels terror attacks: Investigation overview
Nearly seven years since the 2016 Brussels terror attacks, the trial of ten male suspects will be launched in Belgium on 30 November. After a judicial investigation that took over three years, in September 2021 the Brussels indictment chamber referred ten suspects to Belgium's Assize Court, which deals with the most serious cases.
belganewsagency.eu