2016 Brussels attacks: Trial to resume with sentencing hearings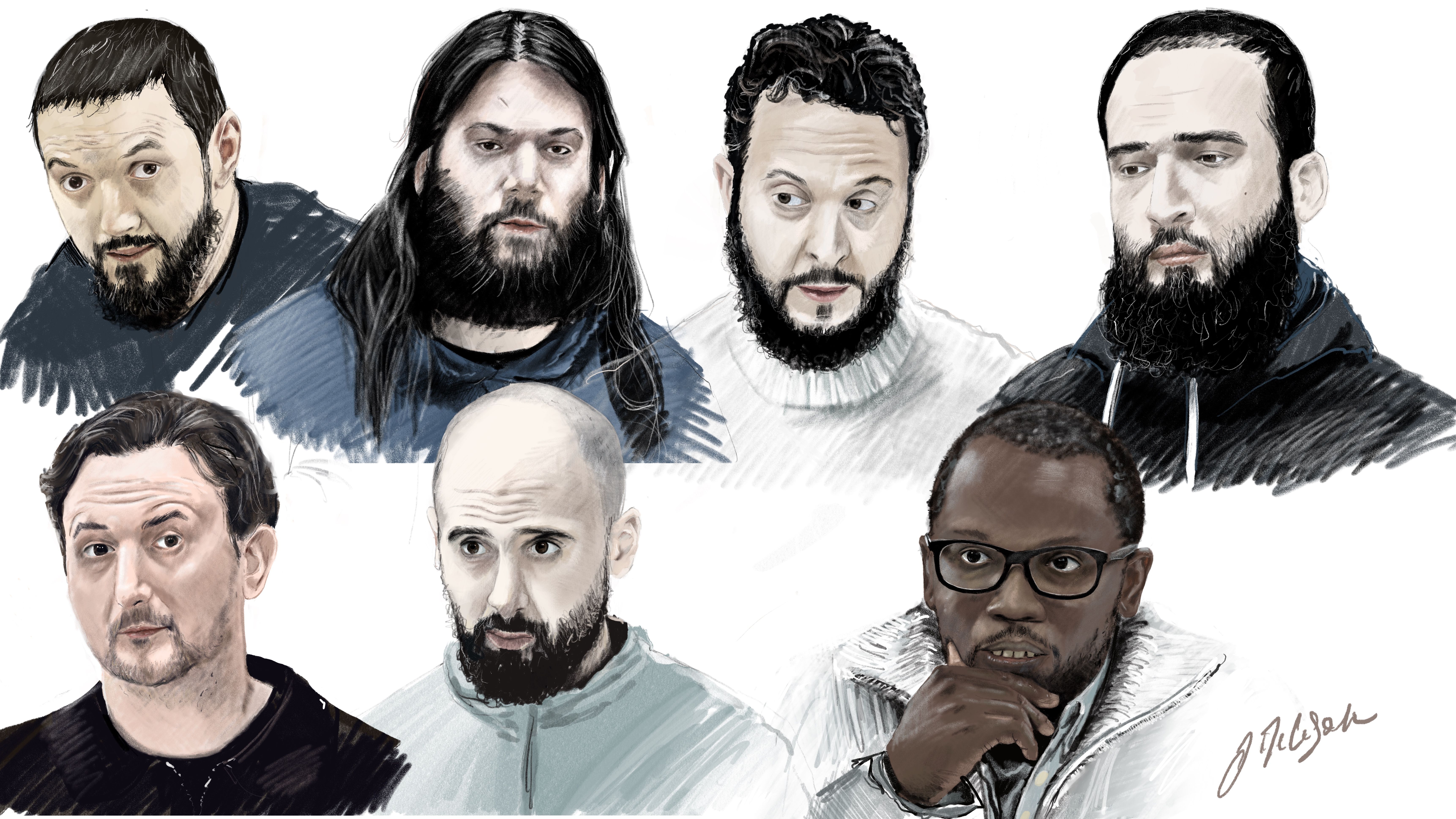 The trial over the Brussels attacks of 22 March 2016 will resume on Monday after a break of more than a month. The court reached a verdict on guilt in July and is expected to take another two weeks to consider sentencing.
The trial over the bombings has been underway since December 2022 and will enter its final phase on Monday. Ten men were originally on trial for the attacks on Brussels Airport and Maelbeek metro station, which left 35 people dead and around 340 injured.
On 25 July, a jury of 12 acquitted two defendants of all charges. Smail Farisi rented his apartment to the terrorists shortly before the attacks, "but there is doubt whether he actually knew that attacks would take place", the verdict said. His brother Ibrahim Farisi, who helped clear the apartment after the attacks, was also acquitted.
Five defendants were found guilty of murder and attempted in a terrorist context and membership of a terrorist organisation. Mohamed Abrini, Osama Krayem, Salah Abdeslam, Ali El Haddad Asufi and Bilal El Makhoukhi all face life imprisonment.
Oussama Atar, who was tried in absentia, was convicted of murder and attempted murder in a terrorist context and of leading a terrorist group. He faces life in prison, but is believed to have been killed in a US drone strike in the Syria-Iraq region in 2017. His body has never been recovered.
Sofien Ayari and Hervé Bayingana Muhirwa were convicted only of membership of a terrorist group. They face up to 10 years in prison. For Bayingana Muhirwa, who has been in prison for seven years awaiting trial and has a clean record, this could result in his release.
In Ayari's case, his sentence will subsume an earlier 20-year sentence for a shooting in Forest. In a strange legal quirk, this means he could see his sentence reduced by at least 10 years. However, the court can impose an additional 10-year suspended sentence. Ayari was sentenced to 30 years in the 2022 Paris attack trial, of which he must serve at least two-thirds in full. 
(KOR)
© BELGA PHOTO JONATHAN DE CESARE
Related news