2016 Brussels attacks: Verdict an 'important step in closing chapter', but work isn't over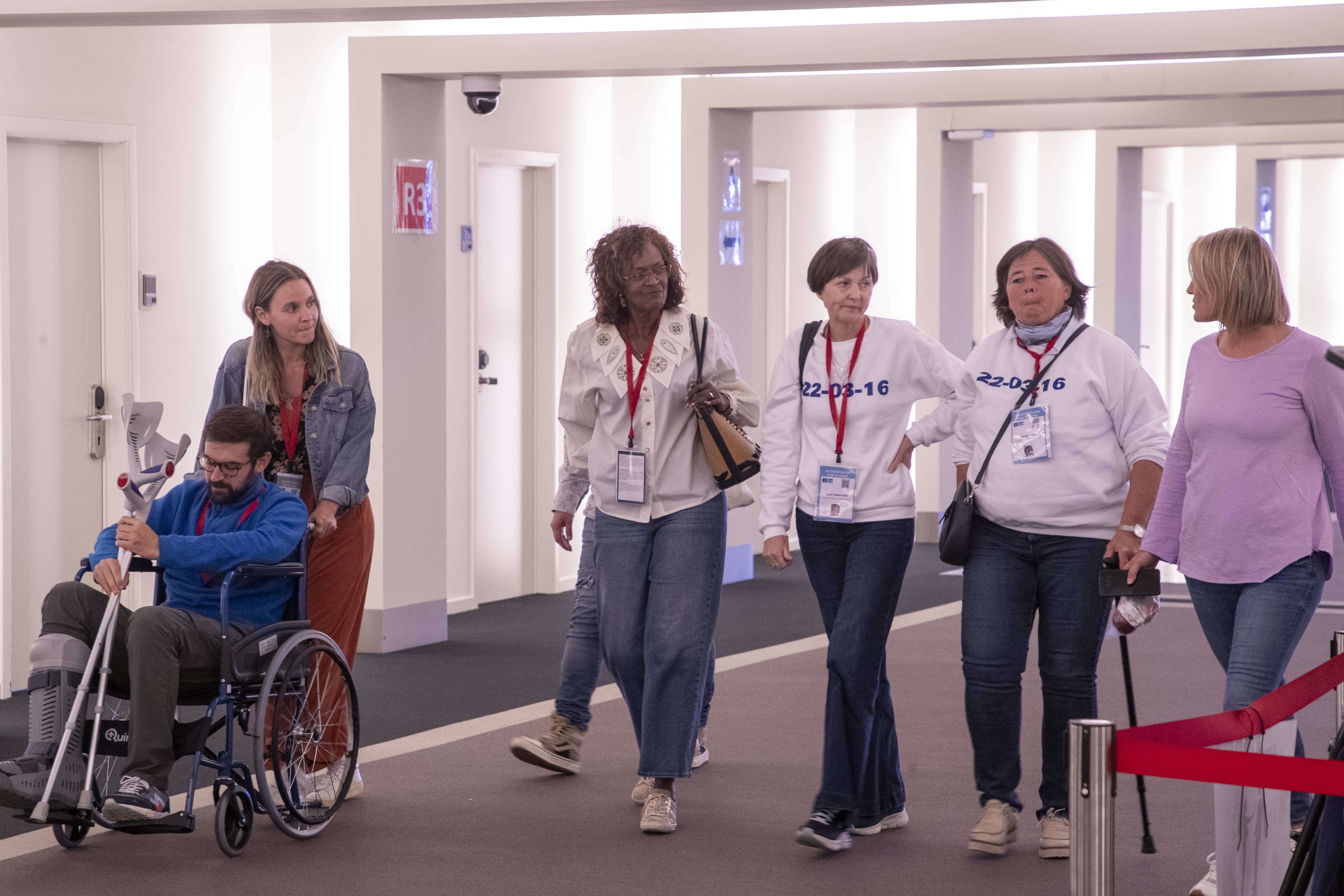 More than seven years after the bombings at Brussels Airport and Maelbeek metro station, the biggest trial in Belgium's history has reached its first milestone. Six defendants were found guilty on all counts, while two were fully acquitted.
Philippe Vansteenkiste, director of the victims organisation V-Europe, praised the jury for their work. "They have done a phenomenal job and substantiated everything thoroughly in the judgment," he said. "This is an important step in closing this chapter."
The jury also decided to add three additional people to the list of those who died in the attacks, taking the number to 35. They include Shanti De Corte, who survived the attack at the age of 17 but chose to end her life by euthanasia in 2022 due to psychological suffering.
"Psychological suffering is often not visible, unlike physical damage," V-Europe lawyer Sanne De Clerck said. "It is an acknowledgement not only for the relatives of Shanti De Corte, but for all victims, because many victims are struggling with post-traumatic stress."
Praise for jury
Federal prosecutor Frédéric Van Leeuw called the result "an important page in the judicial history of our country" on Twitter and thanked everyone who had participated. In particular, he praised the work of the jury. "They have accomplished a colossal task. I hope everyone is aware of the magnitude of their sacrifice and that they will receive the necessary support."
Belgian ministers also praised the work of the court. Home Affairs minister Annelies Verlinden called the judgment "an important moment" for processing the attacks, which "are a collective scar on the soul of our country". Justice minister Vincent Van Quickenborne, meanwhile, commended the jury, saying that "their civic sense sets an example".
"The jury members have accomplished a colossal task"
The jury's work isn't over yet, however. While the defendants know the verdict, the court still has to decide on their punishments. After a summer break, the court will reconvene to rule on the sentencing of those convicted on 4 September. The sentences are expected a few days later.
"Hopefully, we will then be able to take another step to finally close the chapter," Vansteenkiste said
​
© BELGA PHOTO NICOLAS MAETERLINCK
​© BELGA VIDEO HANDOUT EVA NEWS JEAN-CHARLES DIERICKX
​© BELGA VIDEO POOL REUTERS
Related news