2016 Brussels attacks trial: defendants continue to be strip-searched despite ban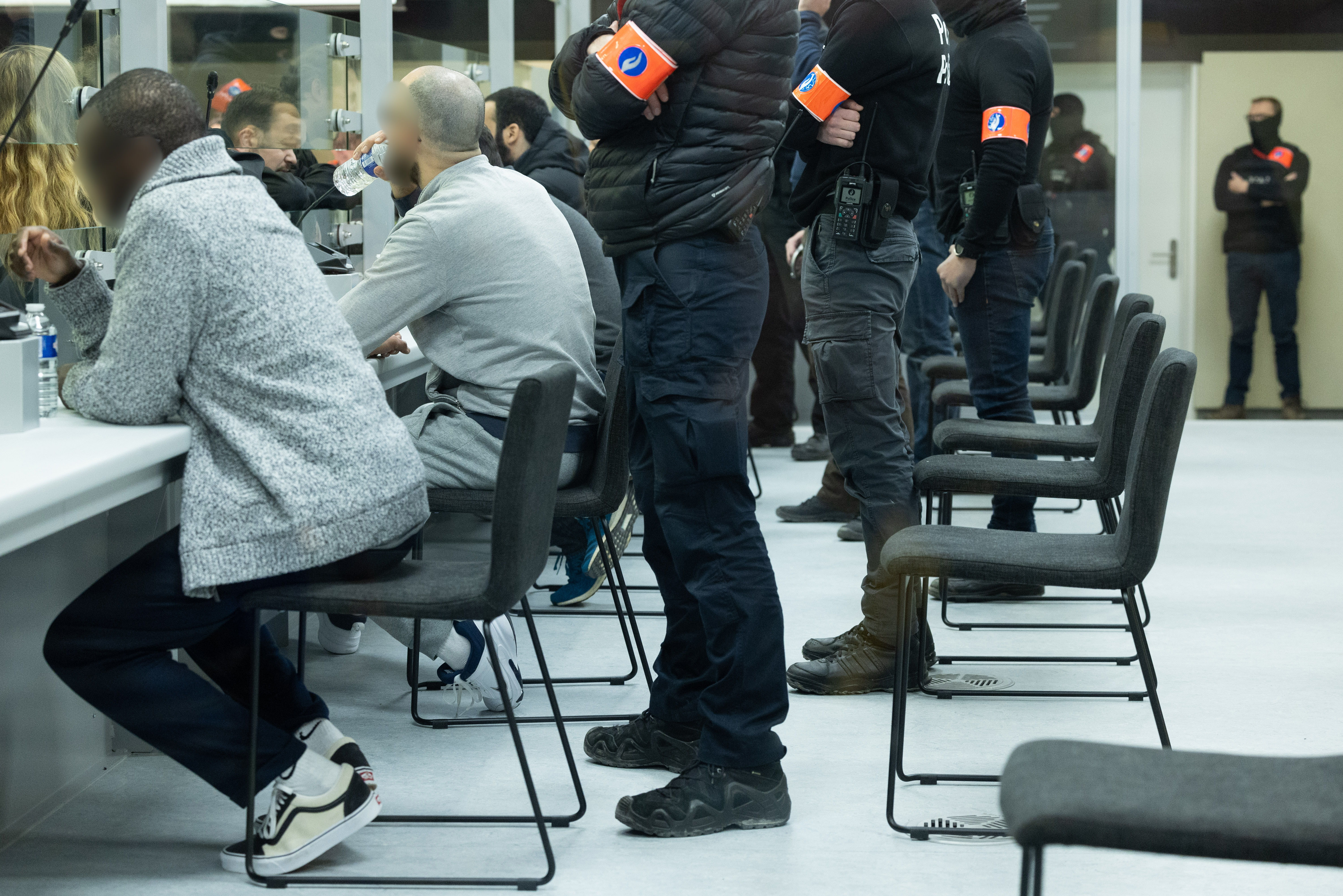 After a week-long break, the trial of the 2016 Brussels terror attacks restarted on Tuesday. Disputes over how the defendants are being treated once again dominated the biggest trial in Belgium's judicial history. According to their lawyers, the defendants are still being strip-searched despite a recent court ruling that banned systematic strip-searching.
On Tuesday, the courtroom was set to cover the initial findings by police and aid workers at the Maelbeek metro station after the 2016 Brussels terror attacks, but debates over the defendants' transfer conditions once again dominated the proceedings. Defendants Salah Abdeslam, Bilal El Makhoukhi and Ali El Haddad Asufi refused to be transferred to the courtroom.
At the start of the hearing on Tuesday, the presiding judge of the assize court read out the ruling passed by a Brussels judge last Thursday that banned daily strip-searches of the terror trial defendants. The lawyers of six defendants had lodged a case in summary proceedings over the matter. The Brussels judge ruled that systematically strip-searching the defendants violates the European Convention on Human Rights.
The lawyers subsequently indicated that the defendants were strip-searched again on Tuesday morning despite the ban. Moreover, none of the defendants was given individual justification for the searches - a precondition that would still allow strip-searching under the ruling in summary proceedings. According to lawyer Nicolas Cohen, his client Bilal El Makhoukhi was merely told that the strip search was a matter of "protocol".
The defendant's right to a fair trial is being violated, said Salah Abdeslam's lawyer Delphine Paci. "They have to undergo humiliating treatment, or they cannot be present at their trial," said the lawyer. According to Paci, the Belgian justice minister and police are responsible because they refuse to adjust procedures. "The minister has to take responsibility," she added. 
The lawyer of defendant Mohamed Abrini said the issue left her with no mandate to represent her client. "He cannot accept that his rights have once again been violated. He is withdrawing his mandate to be represented. This is a more than complex situation for me," lawyer Laura Pinilla said. According to Pinilla, Abrini was told by police "that things would not change" when he was strip-searched on Tuesday morning. Jonathan De Taye, the lawyer of defendant Ali El Haddad Asufi, also questioned the extent to which he can continue to represent his client under these circumstances.
The Public Prosecution stated that it regrets the ongoing problems surrounding the transfer conditions of the defendants. "There are two questions to ask now," said federal prosecutor Paule Somers, speaking on behalf of the Public Prosecution. "What are the state's intentions, and is the state in the process of accounting for the directives? It is important for the trial to continue, but also to ask the state if it can account for its actions." 
(KOR)
© BELGA PHOTO POOL BENOIT DOPPAGNE
Related stories