1.7bn arms deal between Belgium and FN Herstal underway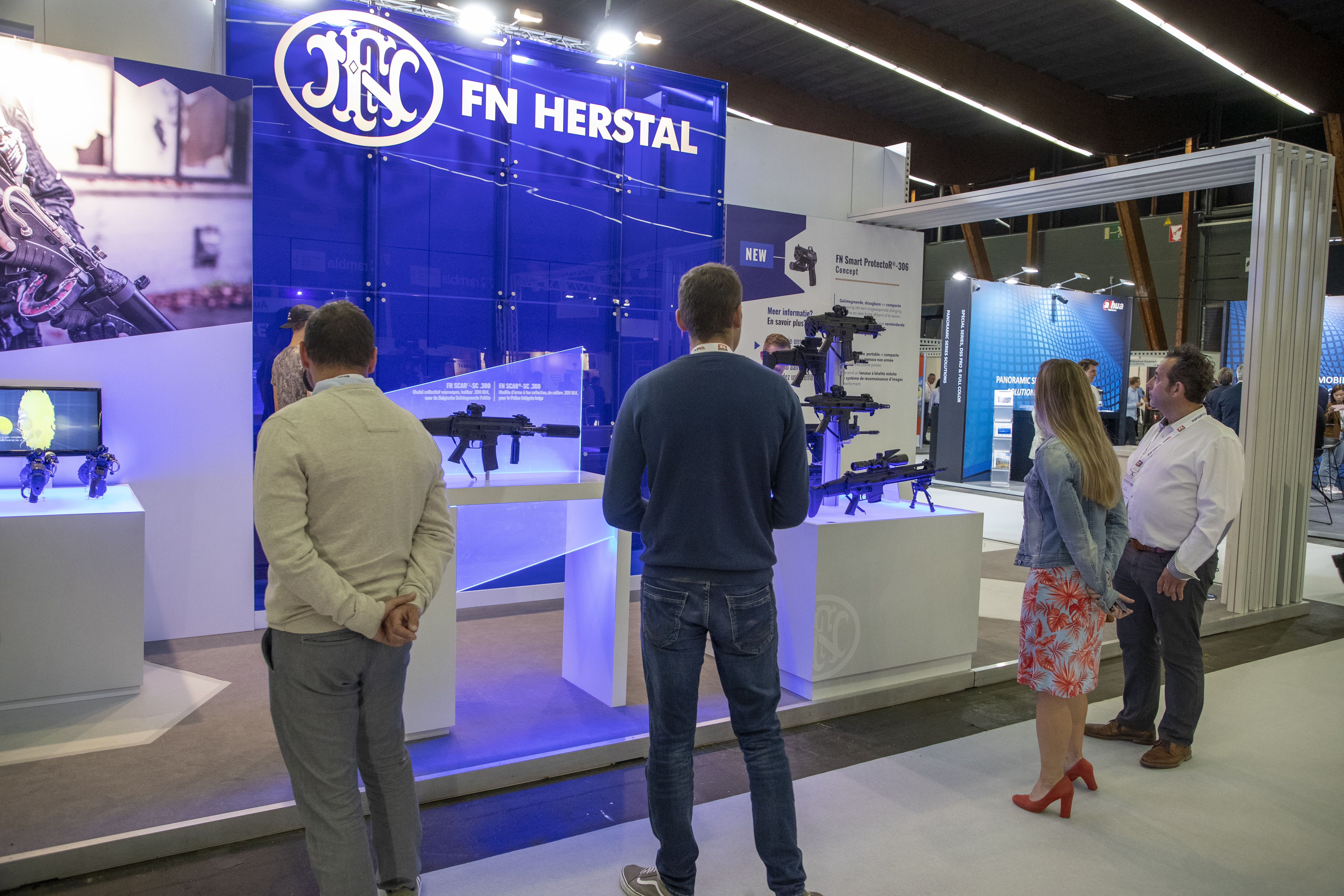 The Belgian government is considering a 1.7 billion euro deal with arms manufacturer FN Herstal. It would involve supplying light weapons and ammunition to the army and police over the next 20 years, De Tijd and L'Echo reported on Thursday. Other EU member states are also considering a deal with the Belgian manufacturer to improve their weapons and ammunition lines.
The strategic partnership between Belgium and FN Herstal, drawn up by the Ministry of Defence, includes the replenishment and management of the army and police weapons stocks, as well as maintenance, research and development, weapons storage and ammunition supply for the next two decades.
The army will receive 1.333 billion euros and the police 384 million euros. Ammunition worth around 900 million euros will go to the army and about 310 million euros to the police, according to a note from the financial inspectorate seen by L'Echo.
This huge project will contribute to strengthening our strategic national autonomy
Defence minister Ludivine Dedonder (PS) decided against a public tender, which would have allowed competition because the contract fits in with her attempt to rebuild Belgium's defence industry. "This huge project will contribute to strengthening our strategic national autonomy, but it will also secure our supply lines," Dedonder told De Tijd.
In awarding the contract to FN Herstal, Belgium relied on Article 346 of the Treaty on the Functioning of the European Union, which states that "any Member State may take measures deemed necessary for the protection of essential security interests which concern the production or commercialisation of arms, munitions and war material".
Increasing interest
The expansion of arms and ammunition production lines is being called for across Europe to ensure continued supplies to Ukraine. However, ammunition and weapons manufacturers such as FN Herstal are reluctant to invest in additional production lines until they are sure of orders for the next few years, even if the war in Ukraine were to end.
Hence the importance of long-term contracts, which are not limited to Belgium. France has confirmed that it will place orders worth 100 million euros with FN Herstal between 2024 and 2030, mainly to purchase machine guns. The Netherlands and Luxembourg are interested in buying ammunition for the FN's light weapons but have not yet made any concrete commitments.
© ​ BELGA PHOTO NICOLAS MAETERLINCK
---
Related News