1,500 people protest in Brussels against Wallonia's compulsory sex education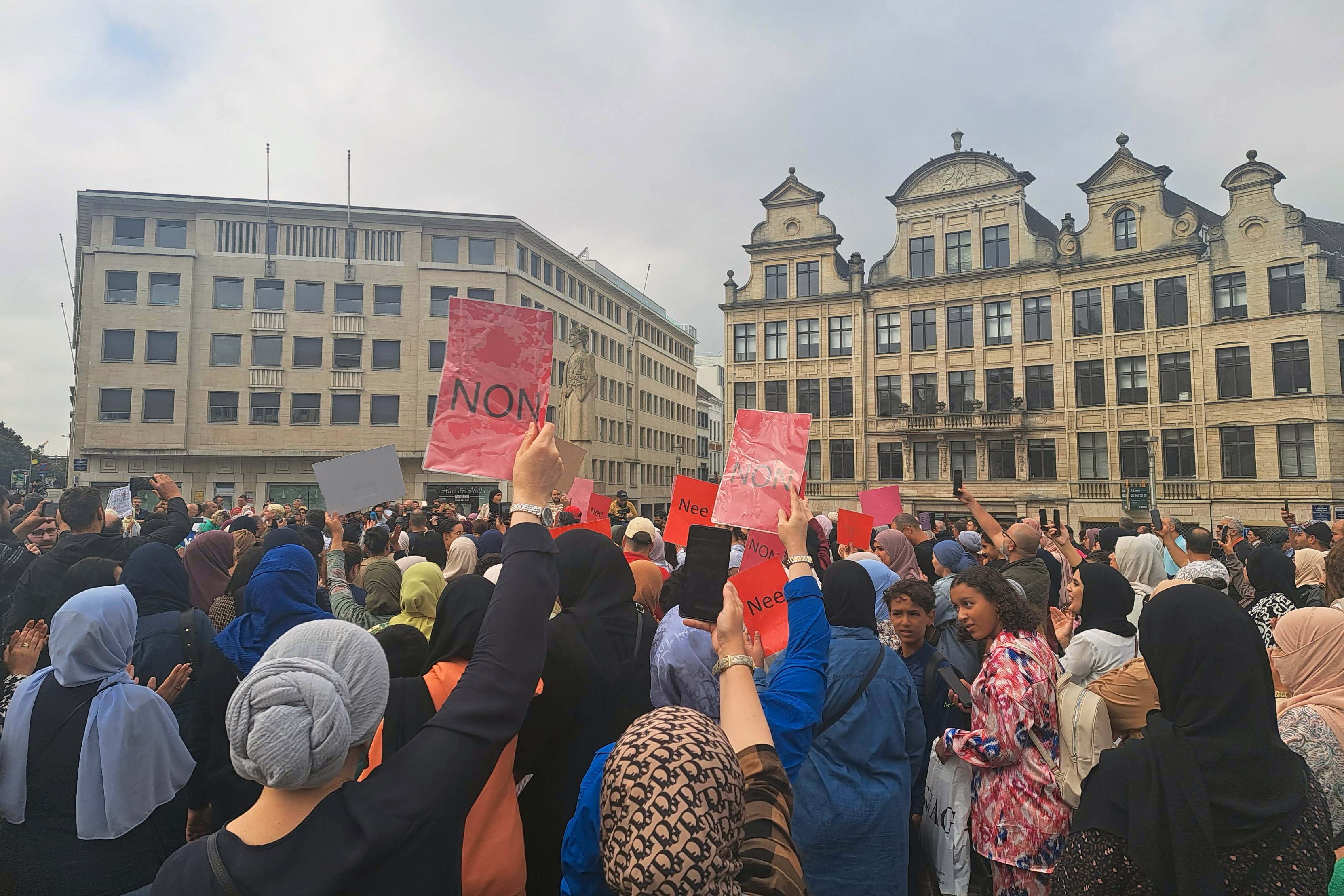 Around 1,500 people gathered at Place de l'Albertine in Brussels at midday on Sunday to express their dissatisfaction with Wallonia's Evras decree, the Brussels Capital-Ixelles police zone reported. The decree, which concerns sex education, has been in place since 2012 but has not been compulsory until now.
The Evras decree - which stands for "éducation à la vie relationnelle, affective et sexuelle" - mandates a total of four hours of sex education in the sixth grade and the fourth year of secondary school in Walloon schools. Evras covers not only sex education but also relationships and emotions. It is up to the schools to decide how to fill in these hours.
The decision to make Evras lessons compulsory has angered many parents. Following arson attacks on Walloon schools and a protest at the parliament of the Walloon community in Brussels, demonstrators in Place de l'Albertine called for the resignation of Walloon Education minister Caroline Désir.
"There will be no lessons encouraging children to change sex"
Parents of school-age children fear that the "secret Evras guide" will encourage their children to masturbate, perform fellatio or other "sexual disorders". According to the campaigners, children risk being "constantly confronted with a sexuality that is incompatible with their personal development".
Désir denies this. "No, Evras will not teach sexual practices," she said last week. "There will be no lessons encouraging children to change sex."
© BELGA PHOTO TIMON RAMBOER