School burnings and protests over compulsory sex education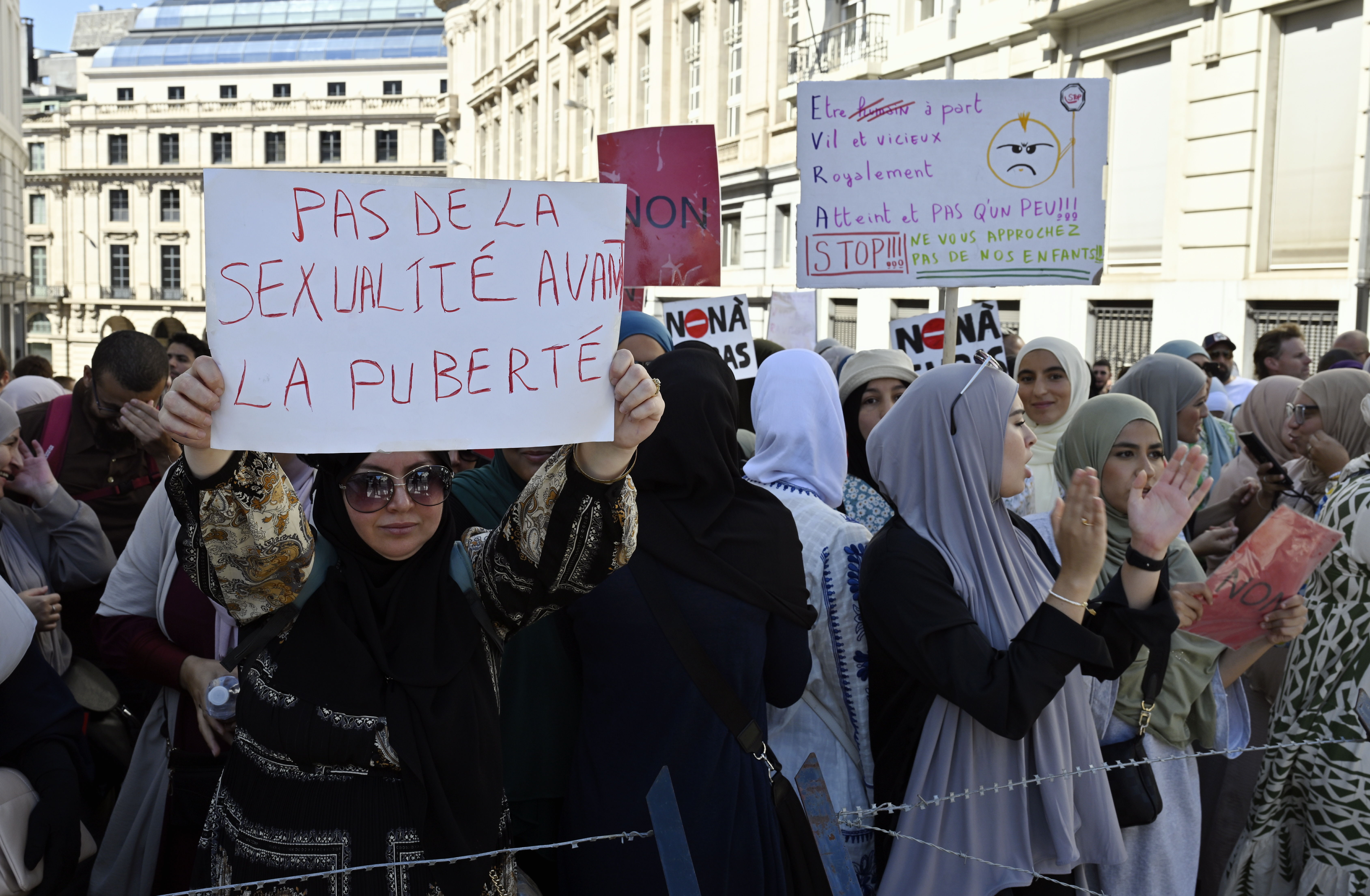 Since Tuesday night, several schools in the Charleroi region have been set on fire in protest against Evras, the compulsory sex education in French-speaking schools. Interior minister Annelies Verlinden (CD&V) has asked the federal police to support the local police zones affected.
"Don't touch our schools. The arson attacks in Brussels and Wallonia must stop," Verlinden said on Friday on X, formerly Twitter. She will organise a coordination meeting with the intelligence services, the federal police and the local authorities concerned to fine-tune the next steps.
"Evras is a set of guidelines in Wallonia and Brussels which state that French-speaking schools are now obliged to teach sex education in the sixth grade and the fourth year of secondary school," Sarah Van Laarhoven, an expert on relationships and sexuality from the training organisation Pimento, told De Morgen.
"Parents think talking about it will encourage young people to have sex sooner"
"These guidelines have been in place for a long time, but from now, all schools are obliged to cover it for two hours per school year in two grades," she says. "Parents think talking about it will encourage young people to have sex earlier.
Protests in Brussels
There were also protests by parents in Brussels last week. They mainly involved strict Muslims and Christians. "I understand parents are concerned about what their children learn at school. They probably also want their children to grow up as safe as possible," Van Laarhoven said. "But we want them to think about what they like and don't like so that they are less likely to make the wrong choices later."
© BELGA PHOTO ERIC LALMAND © BELGA VIDEO BENOIT DOPPAGNE