ZOO Planckendael welcomes two hyena puppies thanks to European breeding programme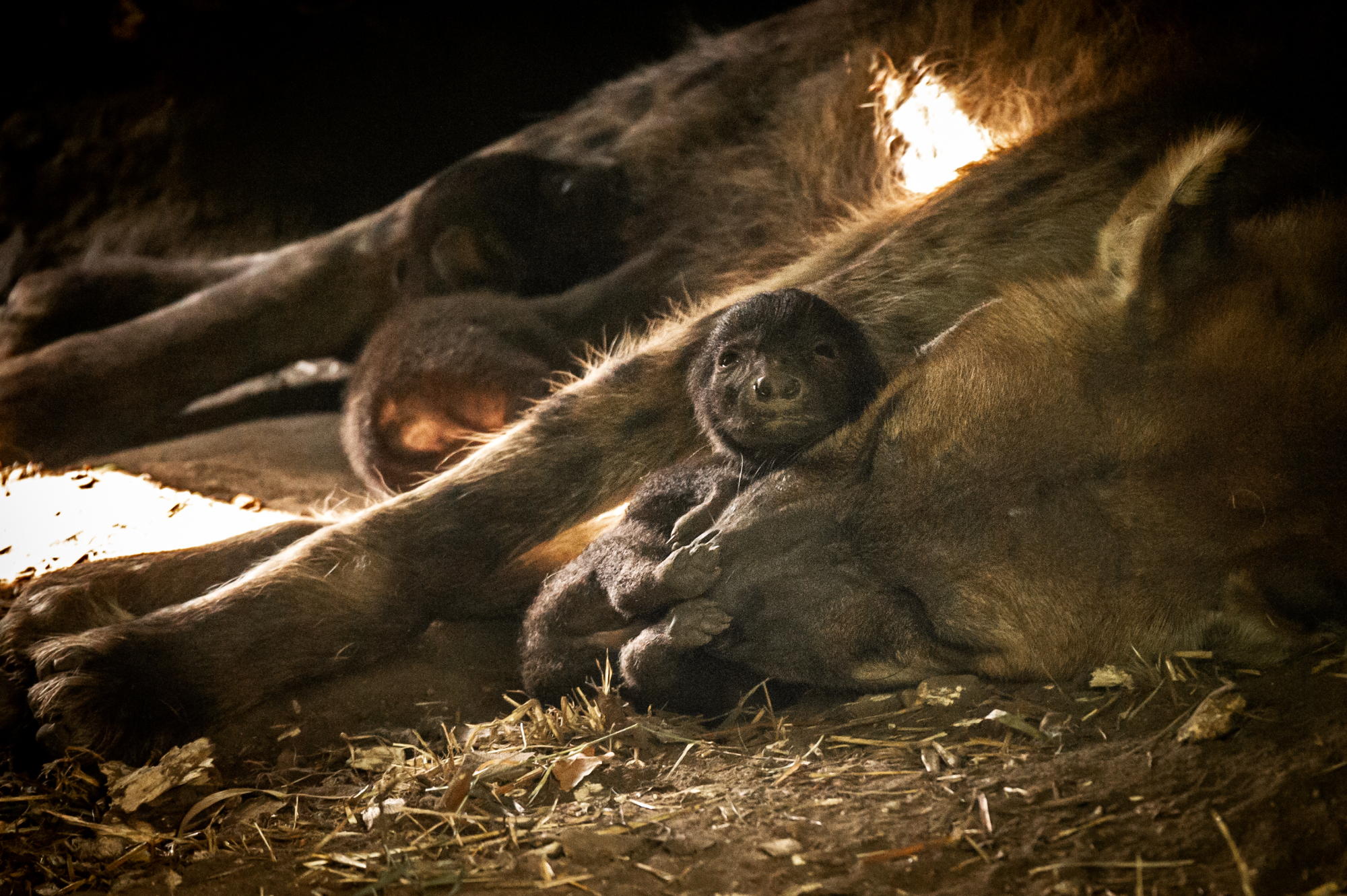 Visitors to ZOO Planckendael in Mechelen can now see two young spotted hyena puppies running around in the outdoor enclosure. The two are 10 days old and are the first of their kind to be born at Planckendael, thanks to a successful European breeding programme that brought together their parents Bongo and Luena.
Caretakers had originally counted three little whelps, but one may have been stillborn. This is not uncommon for spotted hyenas., They can have a litter of up to four cubs, of which only one or two survive in the end. The gestation period of the spotted hyena is only four months. Moreover, the first pregnancies are often unsuccessful. That is why the zoo is so pleased with the two lively puppies running around.
Spotted hyenas are the biggest, loudest and most aggressive of all hyena species. Currently, the young animals' fur is still very dark. The typical camouflaging spots appear after four months. 
"The newborn puppies are indescribably endearing. You wouldn't expect that from these animals with their impressive stature and expressive faces. They are also immediately ready for action: with their fur and open eyes they are even quite bright and curious," says caretaker Frederik. 
The sex of the little ones is not yet known. In hyenas the females are the leaders of the clan. The males live at the edge of the group. All 2022 babies will be given a name starting with the letter X. Anyone can make suggestions on ZOO Planckendael's Instagram account. The keepers will then choose their favourites.
(TOM)
#FlandersNewsService
Two spotted hyena newborns at the Planckendael zoo in Flanders. - © BELGA PHOTO HANDOUT PLANCKENDAEL ZOO