Zelensky will attend EU summit in Brussels on Thursday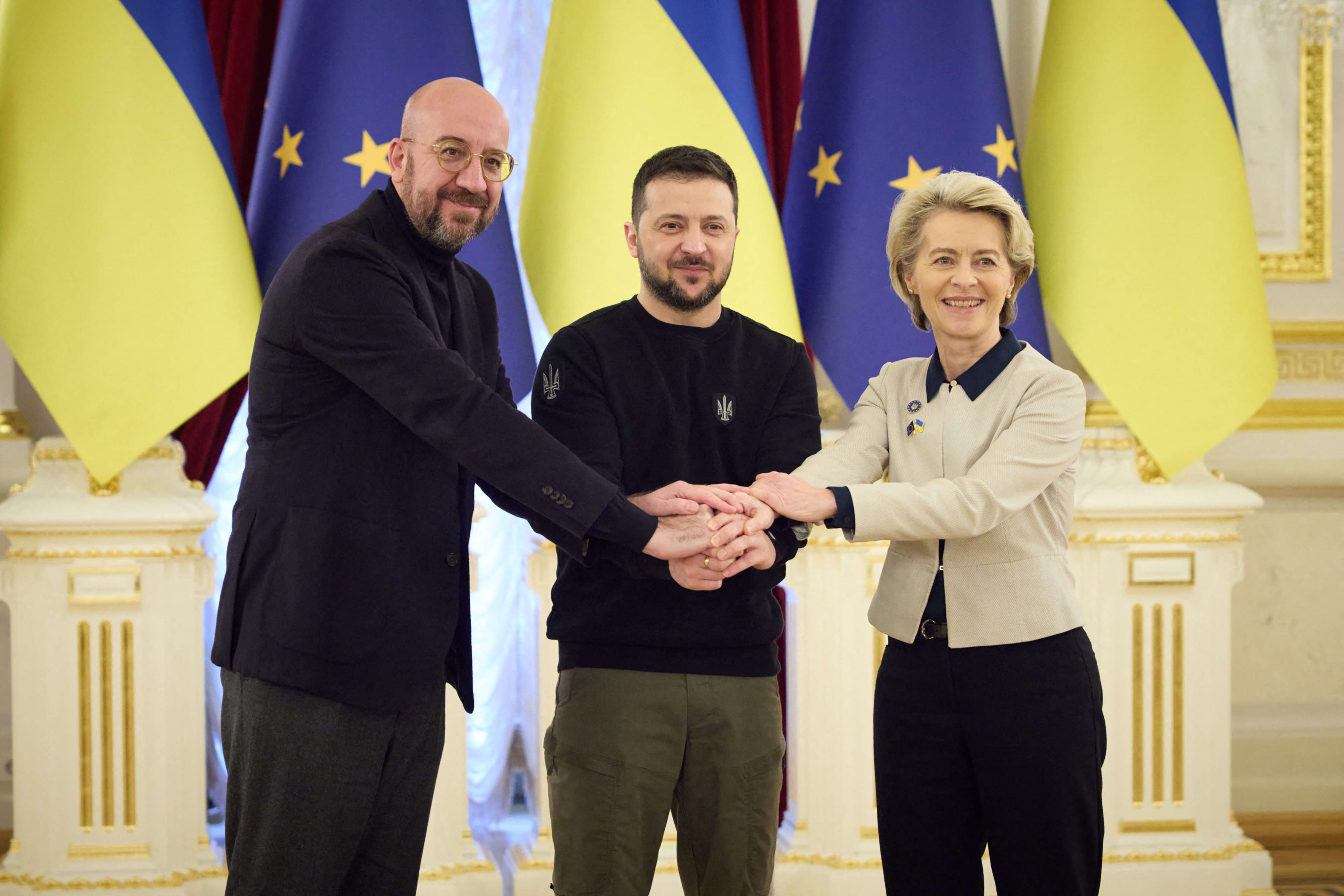 Ukrainian President Volodimir Zelensky is coming to Brussels on Thursday to attend a summit of European Union heads of state and government, a well-informed source confirmed on Monday. For security reasons, the exact programme will not be disclosed.
The Ukrainian president received an open invitation from the European Union last year. He already met Commission President Ursula von der Leyen and European Council President Charles Michel in Kyiv last week.
This will be Zelensky's first visit to Brussels since the Russian invasion of his country almost a year ago. The Ukrainian president also travelled to Washington late last year, his first foreign visit since the Russian invasion.
European Council President Charles Michel, Ukrainian President Volodymyr Zelensky and European Commission President Ursula von der Leyen posing during an EU-Ukraine summit in Kyiv. © Ukrainian presidential press-service / AFP