Zelensky welcomed as rock star in European Parliament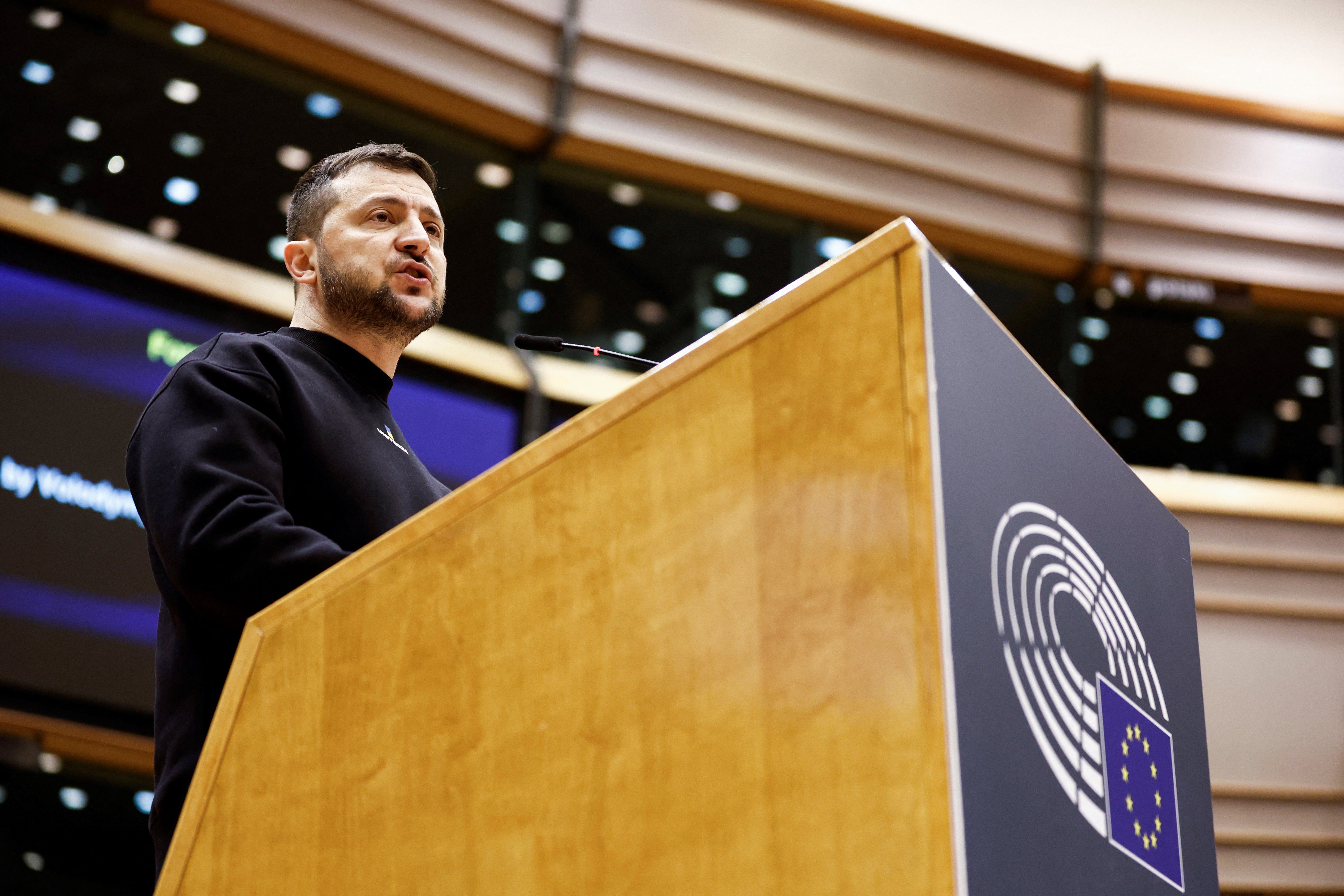 Ukrainian President Volodymyr Zelensky addressed a specially convened plenary session of the European Parliament in Brussels on Thursday, before appearing at the European summit. Zelensky was welcomed like a rock star in parliament and was visibly moved by the expressions of support.
On Wednesday, Zelensky was already in London and Paris. On Thursday, he joined European heads of state and government. The purpose of his trip was clear: to ask European countries for additional military support, especially in the form of fighter jets.
Before joining European leaders, Zelensky addressed the European Parliament. He was met there on his arrival by President Roberta Metsola and had to move along a sea of people in the corridors of the building. Everywhere, staff and other attendees were trying to catch a glimpse of the Ukrainian President.
Unwavering support
During his speech, Zelensky did not go into specific military or other deliveries, though he thanked MEPs for continuing to urge national leaders to give his country more resources. He said he was grateful to MEPs, and by extension, all Europeans, for their unwavering support during the war with Russia and reiterated Ukraine's place in Europe.
Metsola also said Ukraine's future lies in the European Union. She called on EU countries to consider supplying Ukraine with long-range missiles and fighter jets to help it win the war against Russia. "Our response should be equal to the threat level, and it is existential," she said.
The Ukrainian President's visit did not go unnoticed on the streets of Brussels either, as a support manifestation for Ukraine was held in front of the buildings where the Special European council summit was taking place.
Precisely on the day the Ukrainian President is in Brussels, the 15,000th Ukrainian refugee has symbolically enrolled in Dutch lessons. That means about half of the Ukrainian refugees in Flanders are taking language lessons.
"To support the Ukrainians and to make Flanders their temporary home, we are strongly committed to Dutch lessons and personal guidance," Flemish Minister for Living Together Bart Somers (Open VLD) says. "The Ukrainians themselves indicate that they want to contribute effectively to society. Therefore, learning Dutch can help."
© Kenzo TRIBOUILLARD / AFP
President of Ukraine Volodymyr Zelenski, European Parliament chairwoman Roberta Metsola, EU commission chairwoman Ursula von der Leyen. Thursday, 09 February 2023. BELGA VIDEO MAARTEN WEYNANTS.