Zelensky ends visit to EU leaders in Brussels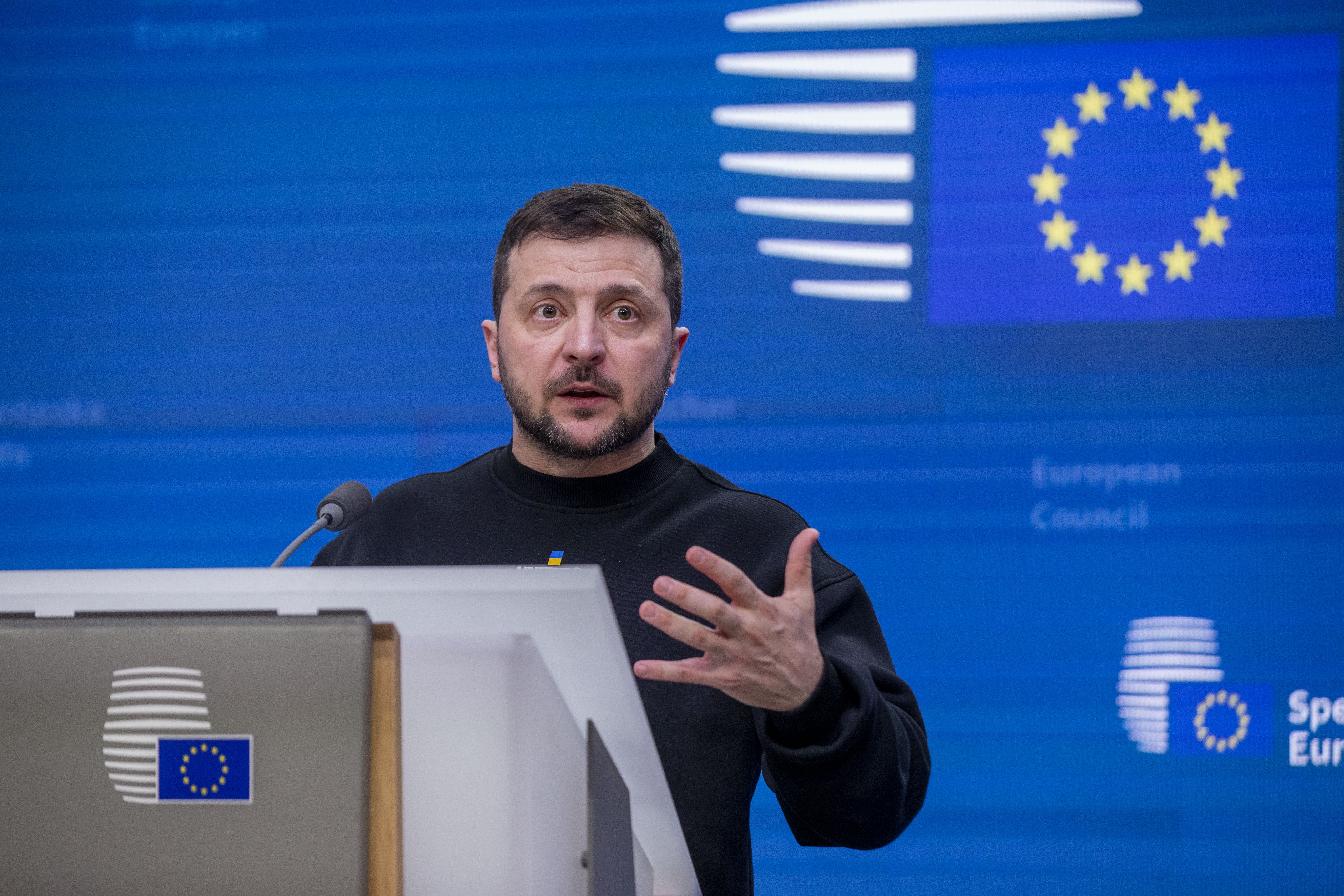 After more than six hours of talks, Ukrainian president Volodimir Zelensky left the summit of European heads of state and government in Brussels around 6.30 pm on Thursday evening. After an opening session and a press conference, Zelensky held talks with smaller groups of leaders during the afternoon.
Zelensky presented the leaders with an overview of the weapons and other military equipment his army urgently needs in the fight against Russia. The president also outlined the next steps his country wants to take in the European Union accession process. Kyiv hopes to start concrete negotiations this year.
Support for Ukraine in international forums was also discussed. Nearly a year after the launch of the Russian invasion, it appears that it is sometimes more difficult to keep countries from other continents behind the Ukrainian struggle. Belgian PM Alexander De Croo offered to lend a hand through the Belgian diplomatic network in Africa.
De Croo also explained the government's talks with the European Commission and the G7 on a tracking system for Russian diamonds to Zelensky, who reacted positively according to Belgian sources.
The leaders of the 27 member states will now deal with the rest of the summit's agenda. Afterwards, the final conclusions on Ukraine will be reviewed. Leaders will also deliberate on the global competitiveness of European industry and the migration issue.
Earlier on Thursday, Zelensky was also received at the Belgian royal palace by King Philippe and De Croo. This visit was the only bilateral meeting between the two countries, as the Ukrainian president's other meetings were focused on Europe. King Philippe asked Zelensky about the situation in Ukraine and express Belgium's support.
© BELGA PHOTO NICOLAS MAETERLINCK