Zelensky confirms visit to Brussels on Thursday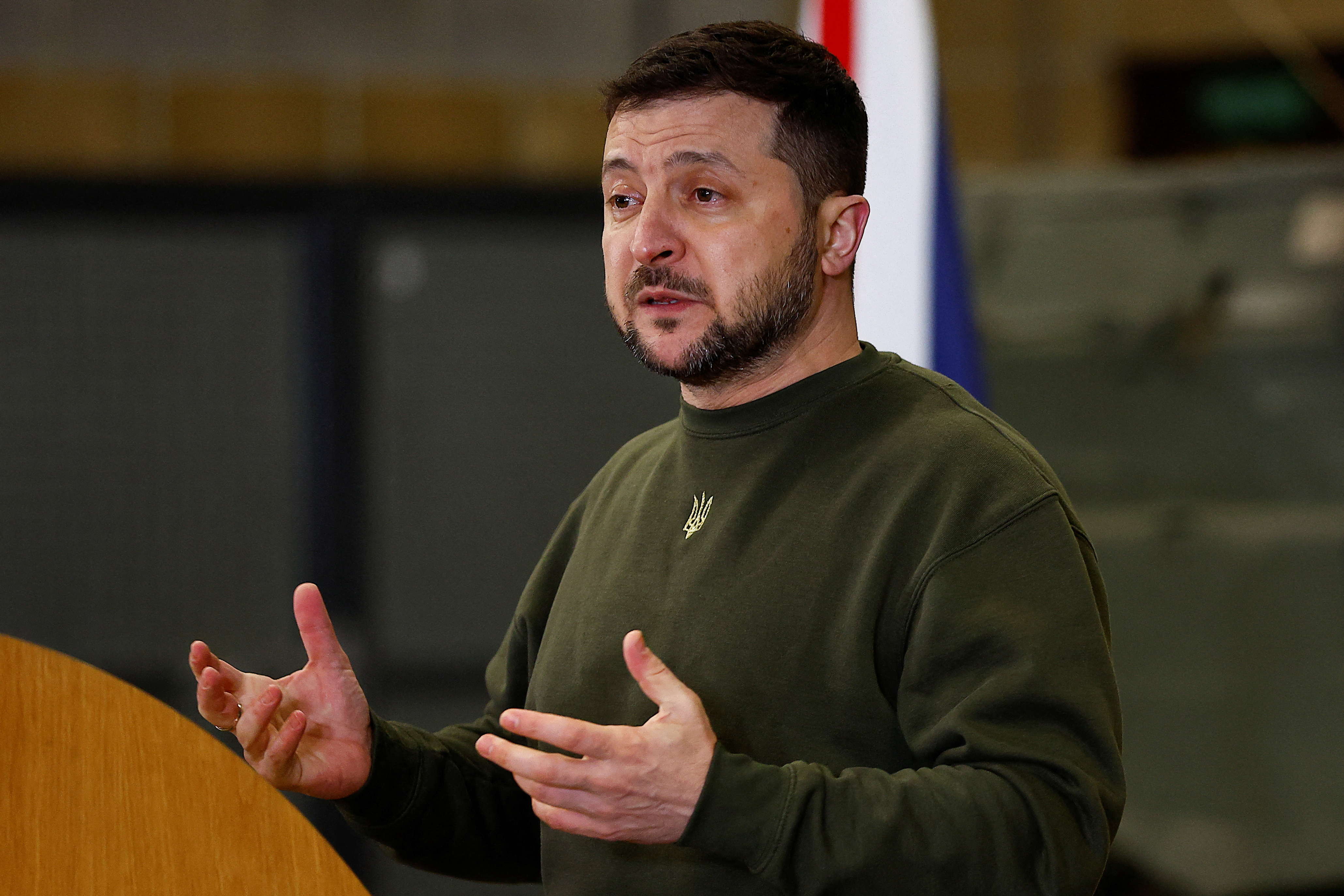 Ukrainian President Volodymyr Zelensky confirmed on Wednesday evening that he will meet European leaders at the EU summit in Brussels on Thursday. Rumours that Zelensky would attend the meeting of the 27 heads of state and government have been circulating for some time, but have now been officially confirmed.
Zelensky arrived in London on Wednesday morning, where he was received by British Prime Minister Rishi Sunak and delivered a speech in Parliament at noon. On Wednesday evening he will meet French President Emmanuel Macron and German Chancellor Olaf Scholz in Paris.
Zelensky has only left Ukraine once since the war began, for a brief visit to the United States in December. Zelensky's small European tour comes as the first anniversary of the Russian invasion, on 24 February last year, approaches.
Ukrainian President Volodymyr Zelenskyduring a joint press conference with Britain's Prime Minister Rishi Sunak in Lulworth, Dorset, southern England on February 8, 2023 © PETER NICHOLLS / POOL / AFP