Zelensky at Arab League summit: first visit 'to improve bilateral relations'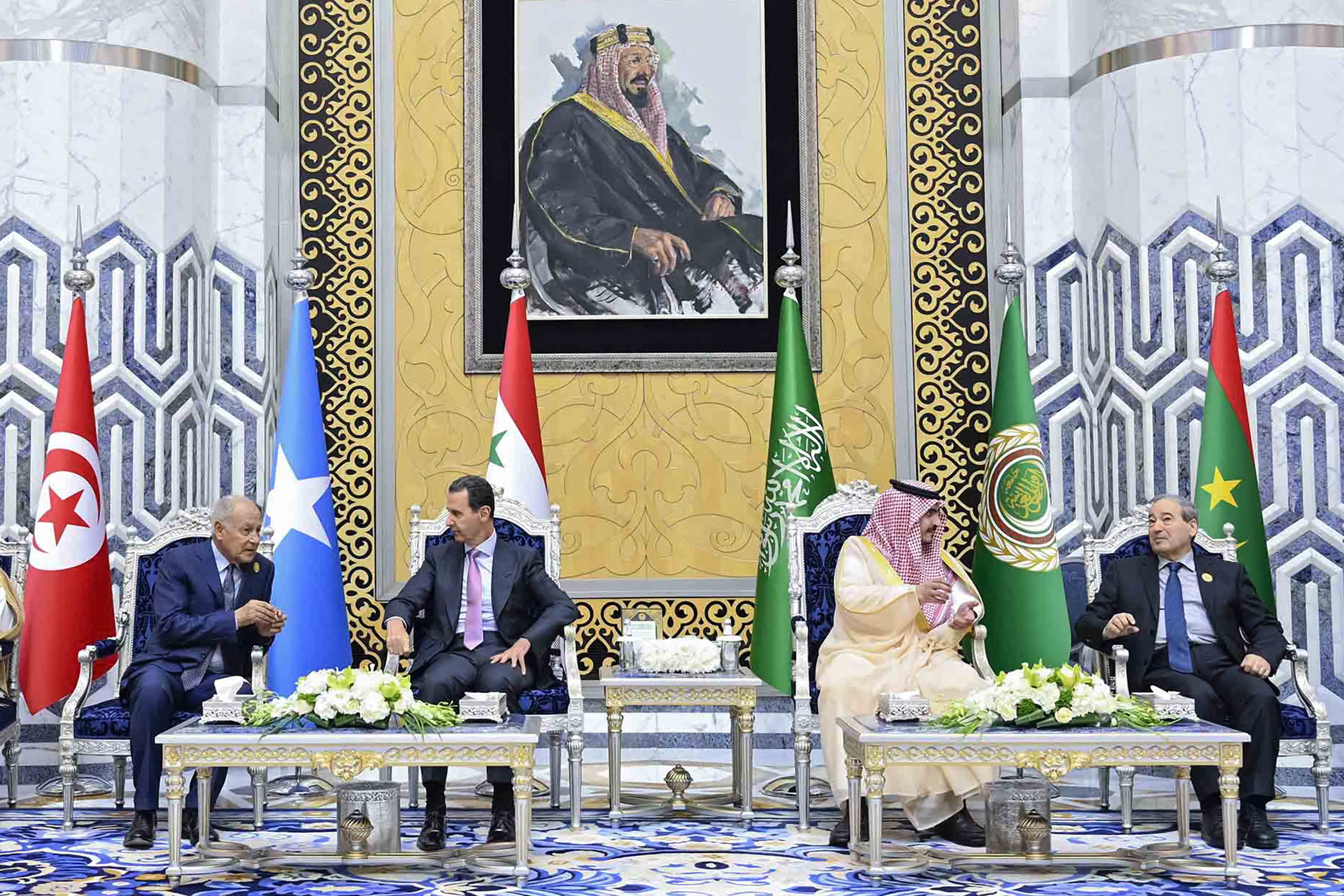 Ukrainian president Volodymyr Zelensky has made a surprise visit to the Arab League summit in Saudi Arabia. He landed in the coastal city of Djeddah on Friday, the Al-Arabiya news channel reported. Zelensky confirmed his arrival on Twitter.
"Beginning my first-ever visit to the Kingdom of Saudi Arabia to enhance bilateral relations and Ukraine's ties with the Arab world," Zelensky said. While there, he will discuss "political prisoners in Crimea and temporarily occupied territories, the return of our people, Peace Formula [and] energy cooperation". Saudi Arabia has a vital role to play, he says.
According to diplomatic sources, Saudi king Salman had invited Zelensky to be the guest of honour at the league's annual summit. The Gulf states have primarily good relations with Russia and have taken a neutral stance on Russia's war of aggression in Ukraine. However, Saudi Arabia has repeatedly offered to mediate between Moscow and Kyiv.
A possible meeting between Zelensky and Syrian president Bashar al-Assad at the summit could be particularly interesting. Assad is expected to attend an Arab League summit for the first time since November 2011. He has already received a warm welcome in Djeddah.
The Arab League was founded in 1945 and has 22 members. Its aim is to increase political and economic cooperation and conflict resolution. In addition to the conflicts in Sudan and Yemen, the situation in Syria will be the main focus of Friday's summit. It is unclear to what extent the war in Ukraine will be discussed.
© SANA / AFP