Ypres to deploy additional police force after cancelling far-right music festival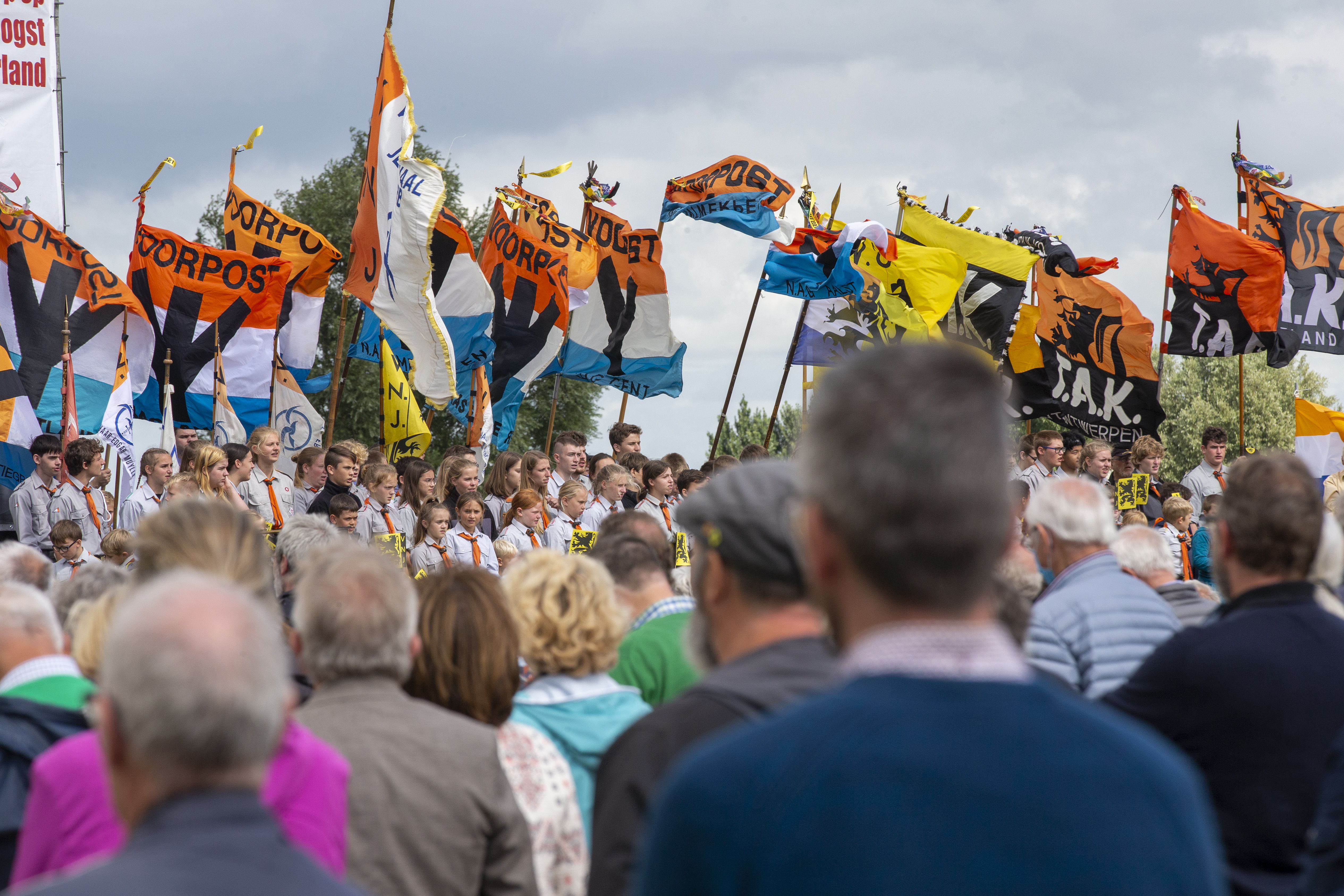 The Belgian city of Ypres will be deploying additional police force to avoid incidents during the upcoming 'IJzerwake' weekend, Ypres mayor Emmily Talpe (Open VLD, Flemish liberals) said on Wednesday. Yesterday, the city cancelled an extreme-right music festival that was supposed to take place during the weekend. In order to avoid problems, the police will be on high alert.
The IJzerwake ('Yser Wake') is a split-off from the IJzerbedevaart, an annual gathering of the Flemish Movement in Ypres to remember the fallen Flemish soldiers in WWI and discuss Flemish political autonomy. This event was considered too moderate by some Flemish nationalists, who organized the first IJzerwake in 2003. Since then, it has become more radicalized every year.
The annual wake will take place in Ypres on the weekend of August 27, though not entirely as planned. This year, the organizers intended to host their own music festival called Frontnacht. Several of the bands that were announced are on government watchlists and are suspected of connections with neofascist movements. European intelligence agencies expressed their concern about the presence of neo-Nazis and considered the event a far-right threat, Het Nieuwsblad reported on Tuesday.
The city of Ypres initially licensed the music festival, but revoked its permit on Tuesday. Co-governing party Vooruit (Flemish socialists) had previously announced it would resign from the city council if the festival went ahead.
"Ypres cannot give neo-Nazis a platform," Vooruit chairman Conner Rousseau stated.
The city is now taking preliminary measures to ensure that everything will run smoothly. "On Wednesday I asked the police to draw up a risk analysis. Day by day, the police are also monitoring what is happening on social media and via internal contacts. We want to be prepared for any problems during the IJzerwake weekend," says mayor Emmily Talpe.
So far, there have been no indications of imminent action, the mayor confirms.
"We are preparing and the necessary extra police resources will be provided, but I hope that everything can proceed calmly. If there is any disturbance at the IJzerwake, it will jeopardise the event for years to come. So they have everything to gain from everything proceeding peacefully."
(KOR)
#FlandersNewsService
The 20th edition of the 'IJzerwake' ceremony in Ypres in 2021 © BELGA PHOTO NICOLAS MAETERLINCK