Young man of 19 killed during hostage taking in Merksplas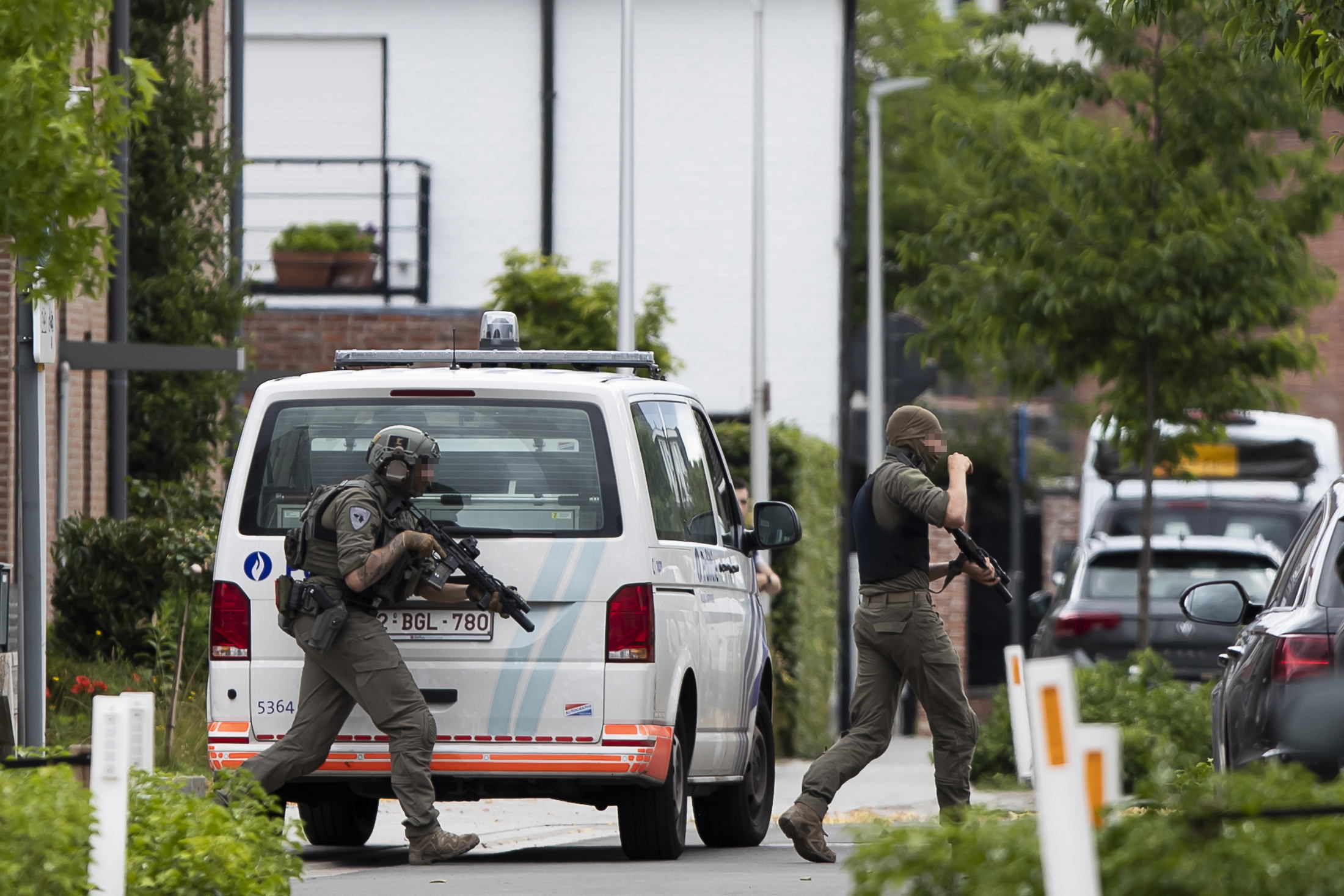 A 19-year-old man was killed on Saturday morning during a hostage-taking in Merksplas (Antwerp province). Another man had forcibly entered the house, where his former partner lived, and attacked the residents. The suspect was eventually overpowered by special police units, after hours of negotiations.
The hostage taker broke into his ex-partner's house in the Rodenbachstraat in Merksplas in the early morning. "He killed her 19-year-old son and then held his ex-partner hostage", says public prosecutor Kristof Aerts. The suspect surrendered to the police at around 11.40 am.
Police had received a call about an ongoing hostage situation around 5.45 am. Apart from the mother and her son, her daughter and boyfriend were initially present in the house. The suspect attacked them, presumably with a knife. The son did not survive this attack. His sister, mother and her partner were injured.
After the woman's daughter and boyfriend managed to flee the scene, the hostage taker holed up in the house with his ex-partner. Special units of the federal police arrived on the scene. "After hours of negotiations, the suspect came out and could be overpowered", says prosecutor Aerts. "We requested an investigative judge for counts of murder, attempted murder and unlawful deprivation of liberty. The suspect (a 44-year-old man from Merksplas, ed.) will be arraigned on Sunday."
(BRV)
#FlandersNewsService
© BELGA PHOTO KRISTOF VAN ACCOM