Wout Van Aert crowns himself king 'Flandrien' in Tour de France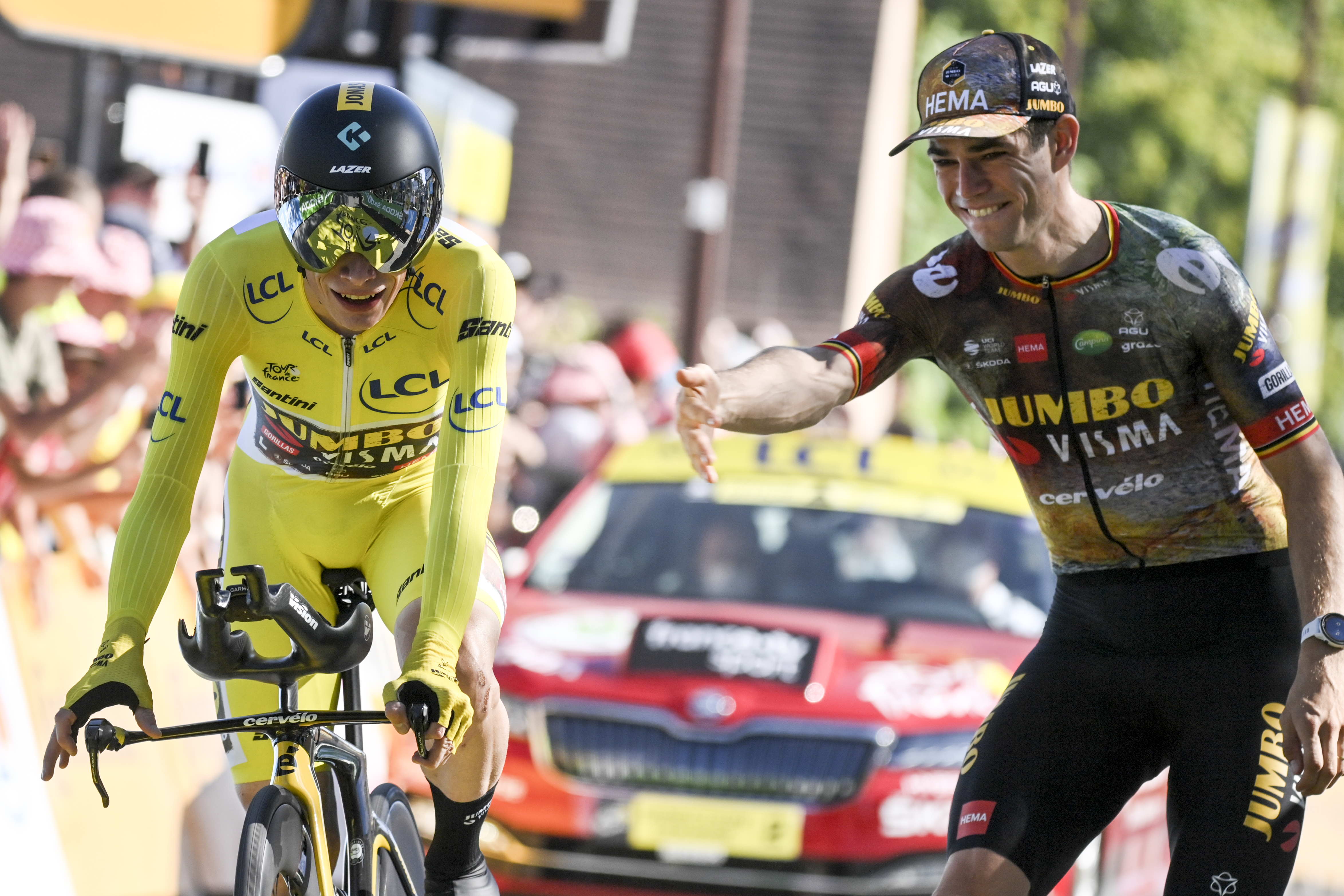 Cycling champion Wout Van Aert won another stage in the Tour de France, an individual time trial. Second was Jonas Vingegaard, in his yellow jersey, and third, former two-times winner Tadej Pogacar. Tomorrow is the end of what is seen as one of the most beautiful Tours de France in many years. Van Aert is more than ever a hero in cycling crazy Flanders, where such cycling heroes are called 'Flandriens'.
Another perfect day for Team Jumbo-Visma: the green jersey wins, and the yellow jersey is second and widens his time gap with Tadej Pogacar. Unless ​ some accident happens, tomorrow Vingegaard wins the Tour and the competition for the best climber. And Van Aert the green jersey for best sprinter.
Pogacar can be pretty proud to: second in the general ranking, second best sprinter and best youngster. He also proved himself a sporty loser in recent days, gaining much respect.
Now, all that's left to know is who wins in Paris, the final sprint in a three week battle. In the days after, Van Aert can enjoy his new reputation in some smaller cycling races in Flanders. Those are not so much about sport, as about partying.
(DDW)
Let the party begin at Jumbo-Visma, with yellow jersey Vingegaard who gets a final hand from Wout Van Aert @BELGA PHOTO DAVID STOCKMAN