World Cup: Hazard and Courtois to address media amid concerns about Red Devils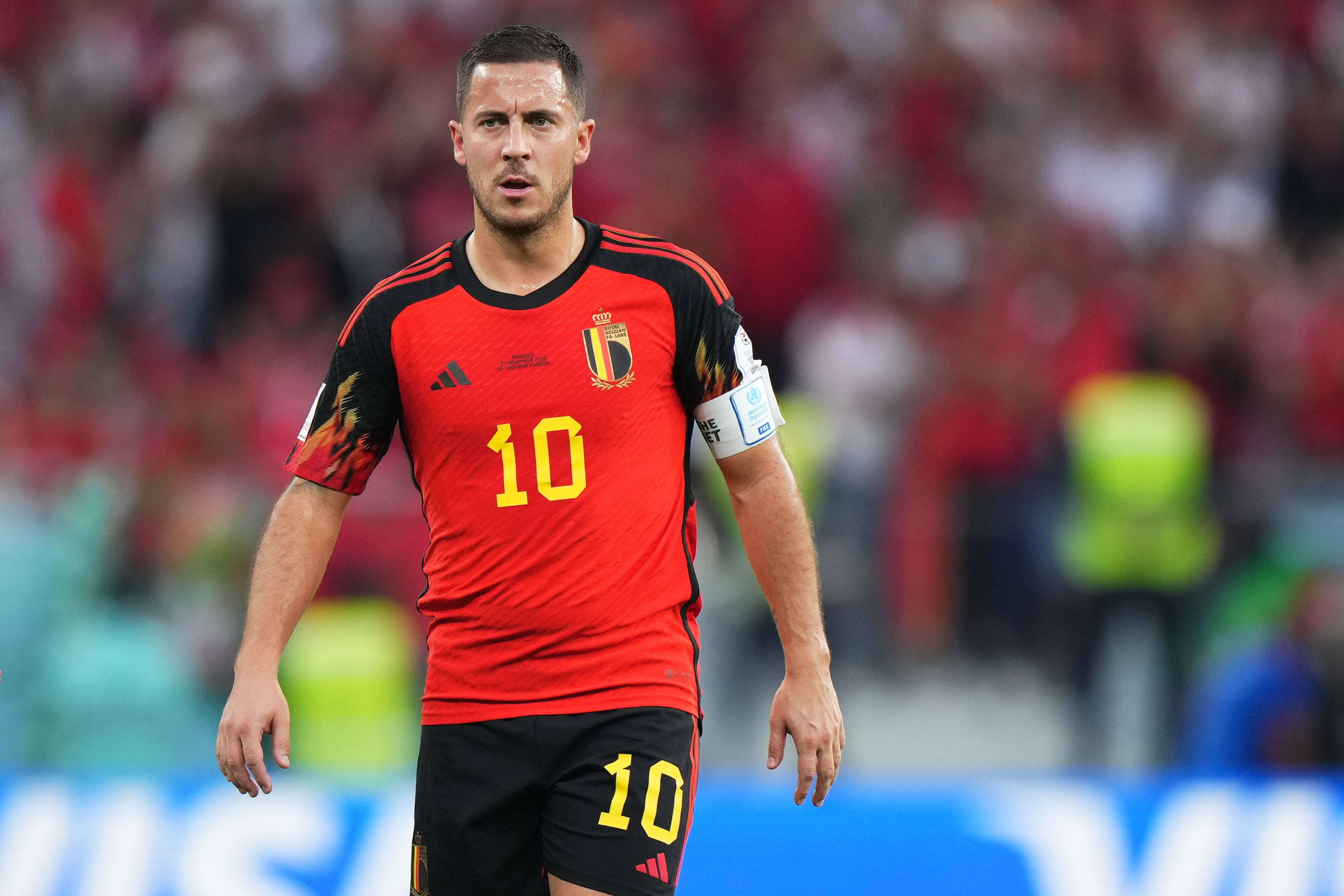 At the Belgium national football team's scheduled press event Tuesday afternoon at the Salwa Beach Resort in Abu Samra, Arthur Theate and Yannick Carrasco will be replaced by captain Eden Hazard and goalkeeper Thibaut Courtois. Earlier Tuesday morning, Hazard and Jan Vertonghen had been announced, but the latter was replaced "for practical reasons". The last-minute changes appear to be yet another illustration of how tense the situation is among the Red Devils.
Belgium's national football team is attempting to defuse the situation of the past few days. More and more signs point to severe tensions among the players. Eden Hazard proclaimed on Saturday that the team's defence was too slow. Later, after the game against Morocco in which the Belgians failed to score, Jan Vertonghen suggested that perhaps the attackers were too slow. Then there is Kevin De Bruyne's remarkable interview with The Guardian, in which he proclaimed that the Devils are "too old" to still compete for prizes.
"We are losing a World Cup game by two goals difference for the first time, and that hurts. For us, this is uncharted territory."
In a different interview at French-language public broadcaster RTBF, national coach Roberto Martinez admitted on Monday that there are "tensions" in the group. "We are losing a World Cup game by two goals difference for the first time, and that hurts. For us, this is uncharted territory. Everyone is disappointed, and that explains some of the reactions," the national coach commented a little later to the written press. Then on Monday evening, another article appeared in the French sports newspaper L'Equipe, claiming that Vertonghen and De Bruyne had been nose-to-nose in the dressing room after the match against Morocco. Romelu Lukaku reportedly intervened to break them up. There is no confirmation of this news yet, but the rumour continues to circulate in European media.
All of this strongly indicates that things are not going as they should for the Devils. The team, widely considered serious candidates for a World Cup victory only four years ago, are now dangerously close to elimination in the knock-out stages after their painful 0-2 defeat against Morocco. What was supposed to be the last dance of a golden generation now threatens to end in a swan song. Thursday, against vice-world champions Croatia, differences amongst the players will have to be evened out, or early elimination will become a harsh reality after a decade of high spirits.
(BRV)
Belgium's Eden Hazard during the Red Devils' 0-2 loss against Morocco © PHOTO IMAGO