World Cup 2022: Again riots in Brussels after World Cup match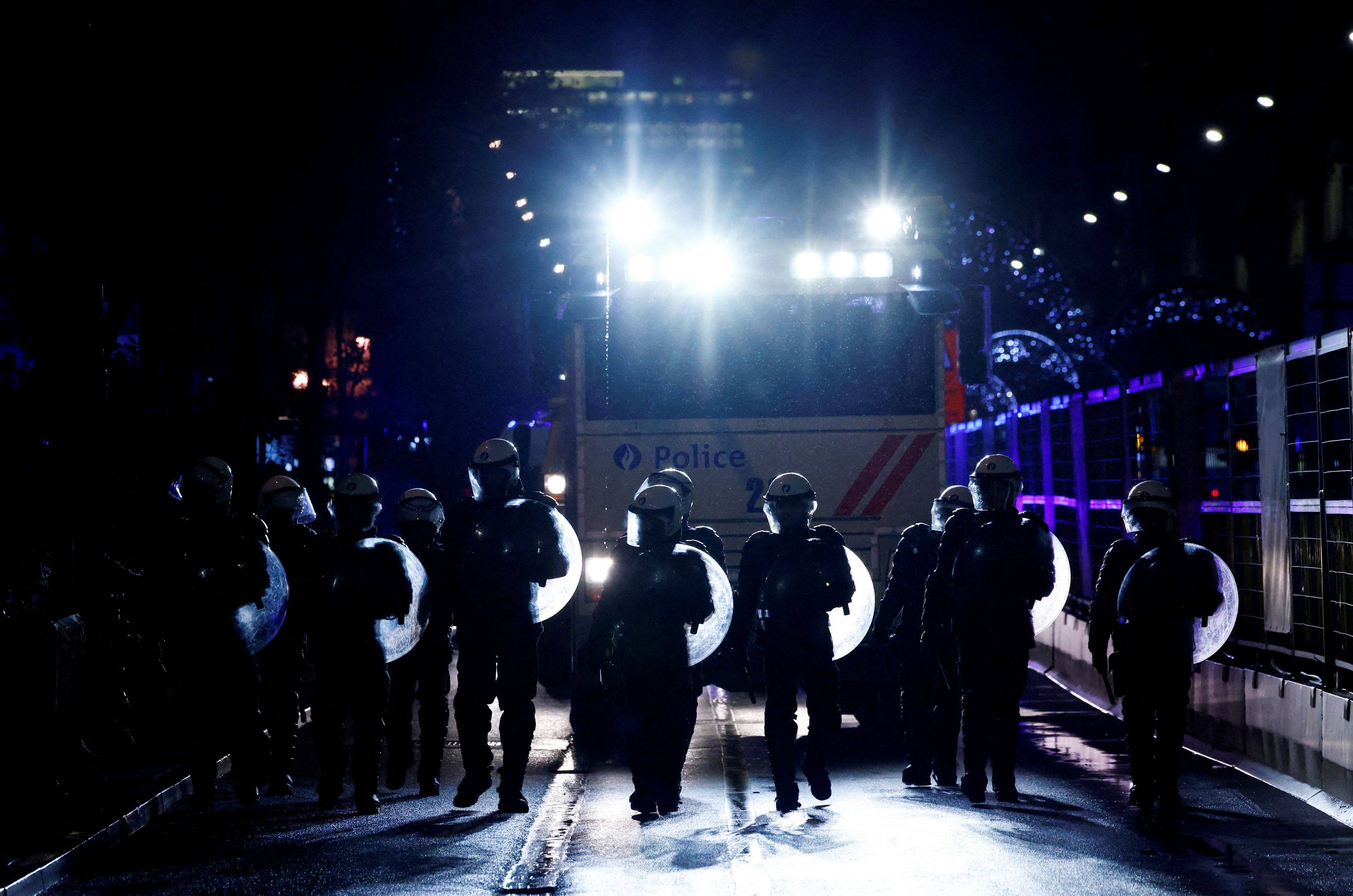 Morocco is the fourth African country to reach the quarterfinals at the World Cup, and it did not go unnoticed. Yesterday, they beat Spain 3-0 in a penalty shootout after a 0-0 draw via extra time. Again, there were celebrations in Brussels after the match, which eventually led to some riots.
Immediately after the end of the match, celebrations broke out on Lemonnier Avenue in Brussels. Hundreds of Moroccan supporters enthusiastically celebrated with flags, horns and fireworks. Around 7 pm, the Boulevard du Midi was preventively closed to traffic heading towards Anderlecht Gate and the Hallepoort Tunnel heading south.
"After the match, there was a huge influx of revellers," police spokeswoman Ilse Van de keere told reporters.
Like last Thursday, residents tried to calm tempers by forming a chain. This went on without incident for a long time, but when projectiles were thrown at the police present, security forces intervened. This happened near Brussels Station South. The police used tear gas in the process.
"Around 8.35 pm, a container was set on fire on Poincaré Avenue near number 77. To extinguish the fire, a spray truck was deployed pending the arrival of the fire brigade," Van de keere added. Eventually, Brussels police proceeded to arrest the people. However, how many people were arrested is not yet clear.
There were also disturbances in Dutch cities after Morocco's victory. In several places in the Netherlands, police had to intervene because rioters did not heed calls to leave.
Those calls followed after rioters set off heavy fireworks, which in some cases were thrown at emergency workers or police. In Amsterdam, fireworks were also thrown at public transport and danced on cars.
Morocco will take on Portugal, which won 6-1 over Switzerland, in the quarterfinals on Saturday. ​
Soccer Football - FIFA World Cup Qatar 2022 - Fans in Brussels watch Morocco v Spain - Brussels, Belgium - December 6, 2022 Riot police patrol after the round of 16 match between Morocco and Spain
© REUTERS/Yves Herman
Video shows the atmosphere during celebrations after a soccer game between the 1/8 final game between Morocco and Spain, at the FIFA 2022 World Cup, on Tuesday 06 December 2022.
© BELGA VIDEO NILS QUINTELIER