World champion Remco Evenepoel to be honoured in Brussels on October 2nd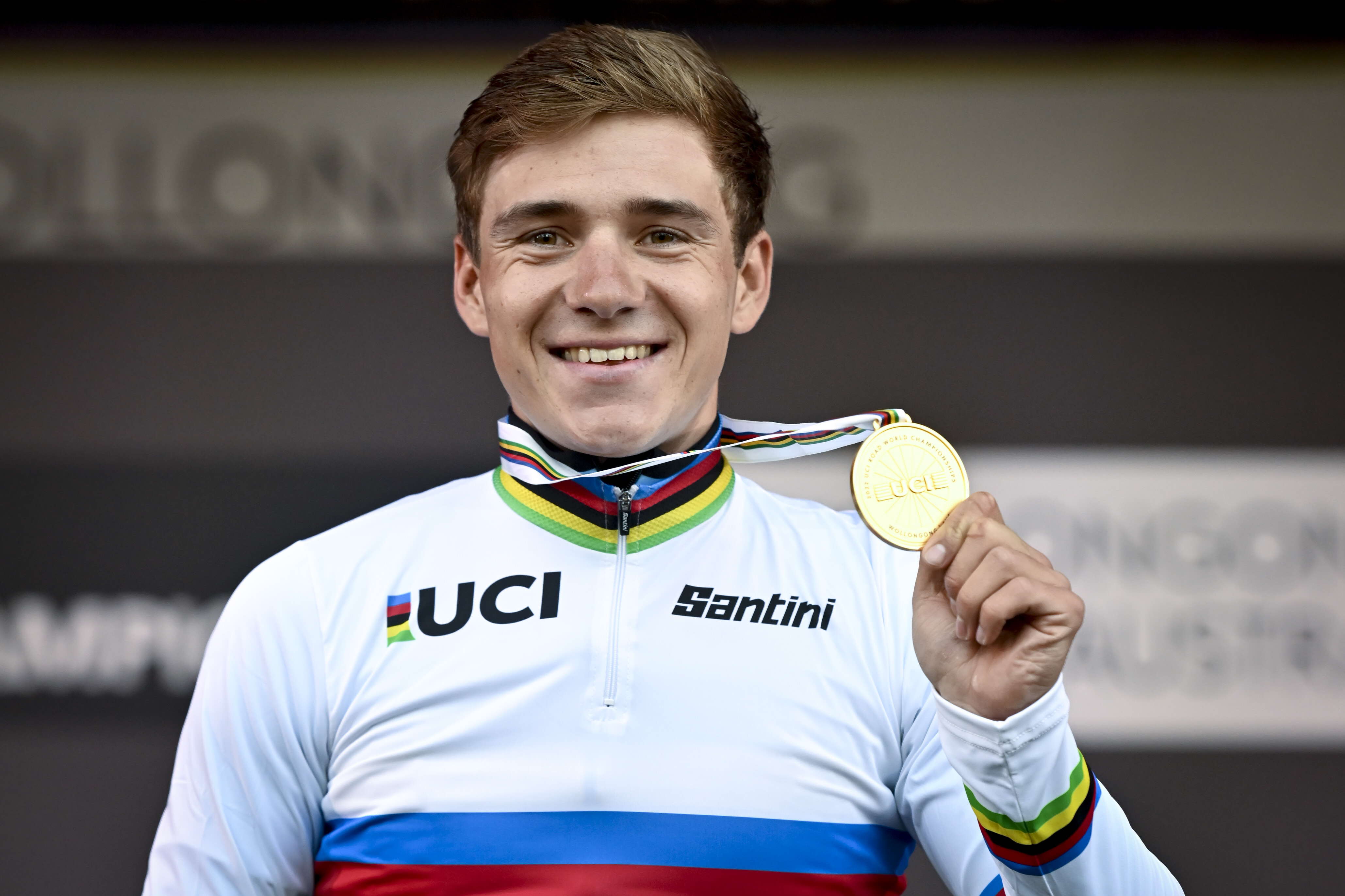 The city of Brussels and the municipality of Dilbeek have announced the full programme for the tribute to cycling world champion and Vuelta winner Remco Evenepoel. His successes will be celebrated extensively on Sunday October 2nd, culminating in a reception at the Brussels Grand Place.
The ceremonies will start at noon in Dilbeek (Flemish Brabant province), which encompasses Evenepoel's native village of Schepdaal just outside of Brussels, with a reception at the Westrand cultural centre in the presence of the mayor. A first celebratory moment together with fans will follow at 12.45pm on the Westrand car park. There, Evenepoel will address his supporters directly for the first time.
The next stop will be Brussels, and the journey to the capital will, appropriately, be made by bicycle. Everyone is invited to cycle to Brussels in procession, with the newly crowned world champion in the lead.
"Belgians are keen to pay tribute to him and are therefore eagerly awaiting his return", Brussels mayor Philippe Close said.
"To celebrate the world achievements of a 'ket' (local dialect for 'young man' or 'boy', ed.) from among us, I will be delighted to get on my bike for a triumphant ride to Brussels", Dilbeek mayor Willy Segers pledged.
At around 3pm, the cycling peloton is expected to arrive at the Grand Place. Evenepoel's triumphal march will then lead him to the balcony of Brussels town hall at 3.30pm, with the crowd at his feet on the Grand Place. Like the Red Devils (Belgium's national football team) and medal-winning olympians before him, the cycling champion will receive a fitting tribute.
"Remco Evenepoel kept us in suspense during the Vuelta and the world championships. Belgians are keen to pay tribute to him and are therefore eagerly awaiting his return", said Philippe Close, mayor of the City of Brussels.
(BRV)
© BELGA PHOTO DIRK WAEM