Wooden elephants take over Brussels Grand Place this weekend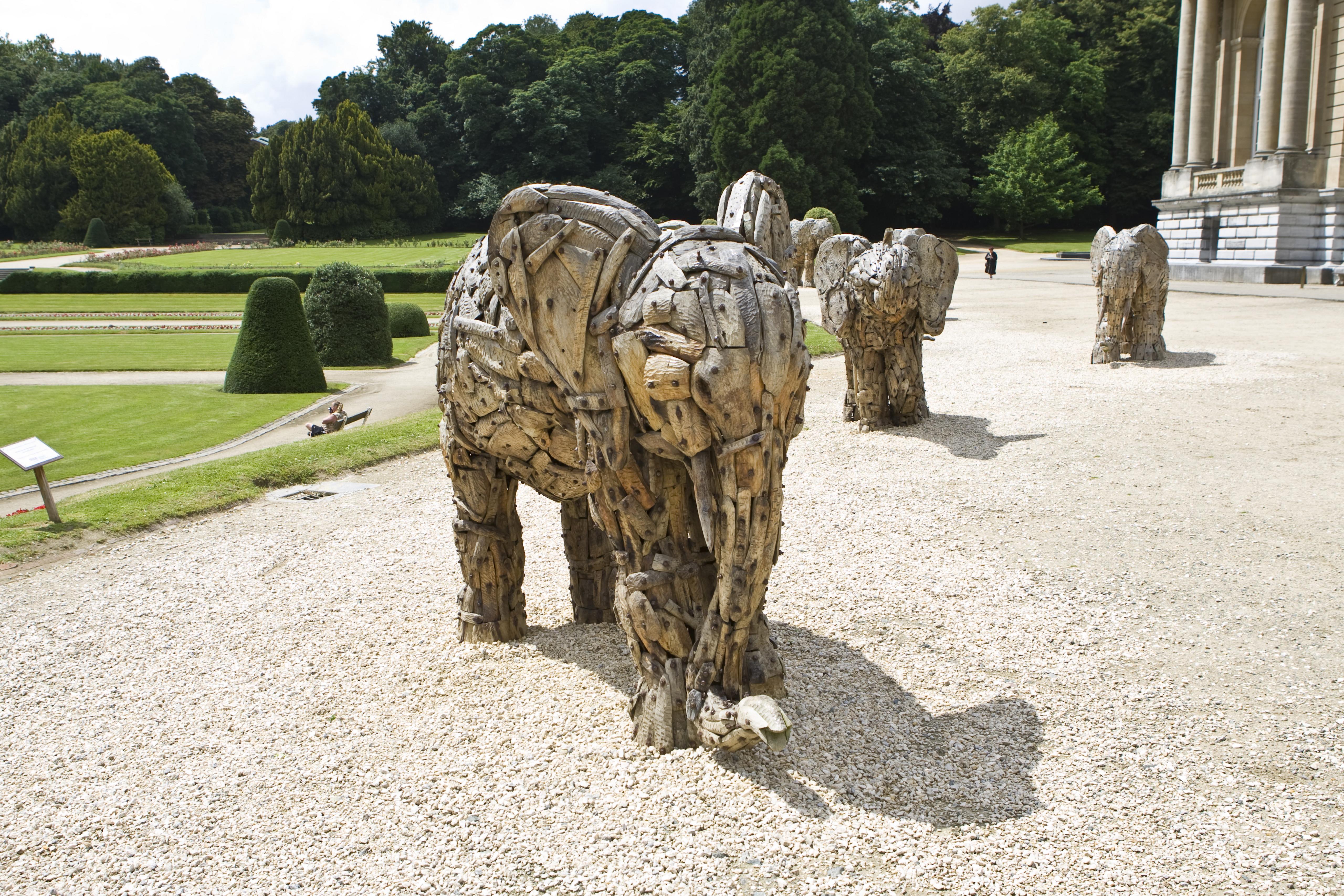 Nine life-sized wooden elephants have taken up residence on the Grand Place in Brussels as part of the Flowertime festival, which opens in the capital on Friday, 11 August, reports The Brussels Times.
The elephants are the work of South African artist Andries Botha and were placed on the Grand Place early on Thursday morning. With the largest elephant more than seven metres long and weighing over 500 kg, this presented quite a logistical challenge.
The elephants will be decked out in the Flowertime theme – mainly dahlias in a nod to the Flower Carpet, a bi-annual event where hundreds of thousands of flowers are arranged in colourful patterns in the centre of Brussels.
Botha's elephants have travelled a long way in Belgium: from the coast to the Zoo in Antwerp via the Africa Museum in Tervuren and the Zoo in Planckendaal, they finally found a permanent home at the Verbeke Foundation.
Now they will be on display in the heart of Brussels for the duration of Flowertime. Afterwards, the elephants return to the Verbeke Foundation in Kemzeke (East Flanders).
Wooden elephants previously in front of the Africa Museum, Tervuren © IMAGEBROKER