Wolves migrating further into Flanders: first wolf in over 150 years confirmed west of the Scheldt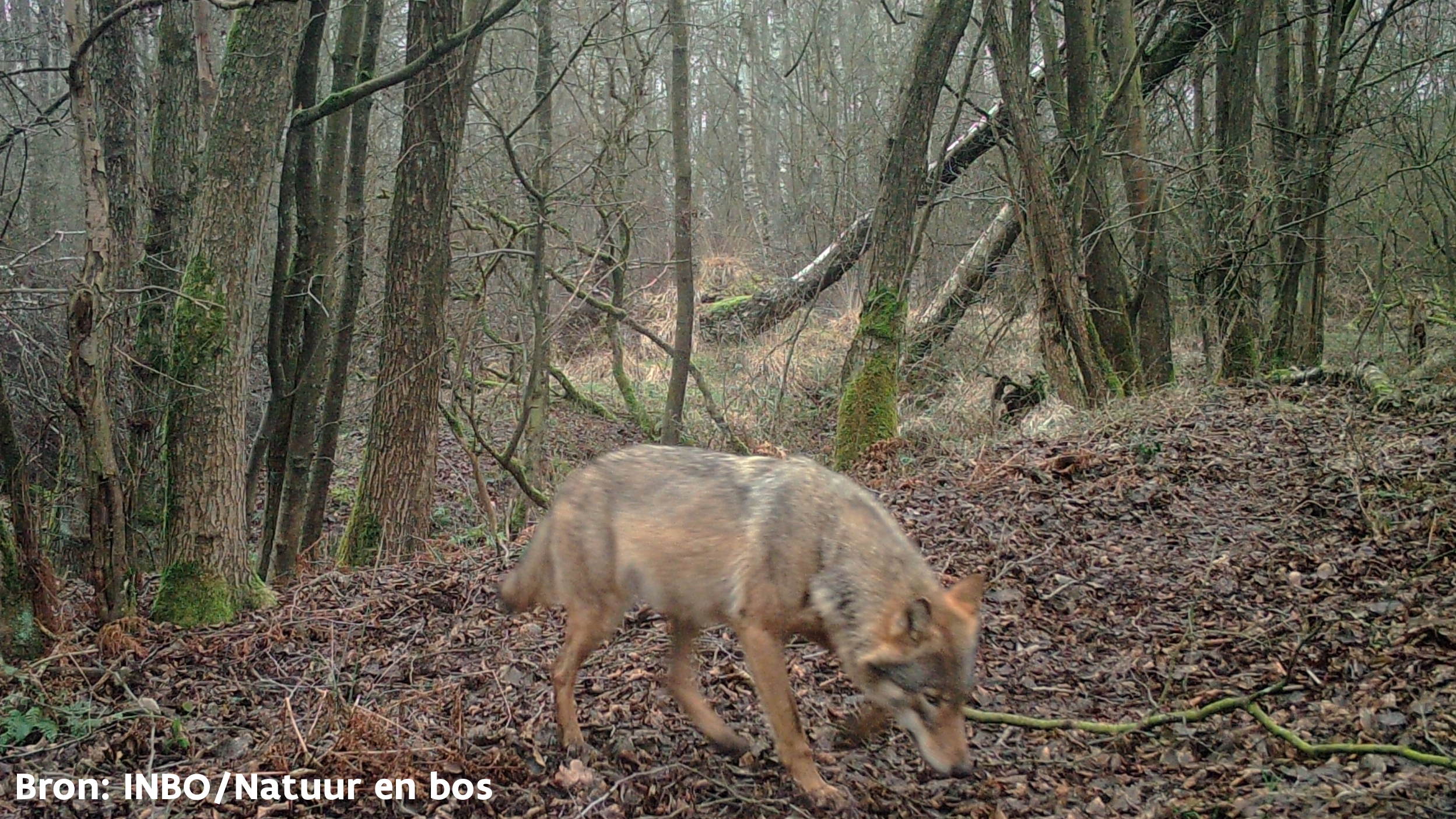 The area in Flanders where wolves have been sighted, is again somewhat larger. This spring, for the first time in more than 150 years, the presence of a first wolf was confirmed west of the Scheldt river, near Lokeren (East Flanders province). Last winter, at least three different wolves have been spotted in the province of Antwerp. The Flemish Institute for Nature and Forest Research (INBO) reported this on Friday, based on genetic analyses.
On 2 February, a dead deer was found with with a wound pattern which strongly resembled that of a wolf. Genetic analyses confirmed the presence of the first wolf west of the Scheldt river in over 150 years. However, individual identification was not possible, according to INBO.
Last winter, the province of Antwerp was visited by not two but at least three different wolves. In addition to the two wolves which both spent several weeks or months in the northwest of Antwerp, and in the bordering Dutch provinces of Brabant and Zeeland, another male wolf was sighted in Brecht on 30 December. The animal had wandered south to the Netherlands from the Bremen and Lower Saxony region in Germany, to the Eindhoven area. After a visit to the Flemish province of Antwerp, this wolf was back in the Netherlands by early January.
DNA analyses of traces and carcass remains proved the high mobility of wolves in north-western Europe, with a steady annual increase in strays from both the Central European and the French-Alpine populations. "Also in Nieuwerkerken and Diepenbeek, both in Limburg province, a wolf was genetically confirmed this spring, but without individual identification", INBO said.
(BRV)
#FlandersNewsService
© BELGA PHOTO HAND OUT HAND OUT ANB - INBO