Will Wallonia make Dutch compulsory in schools?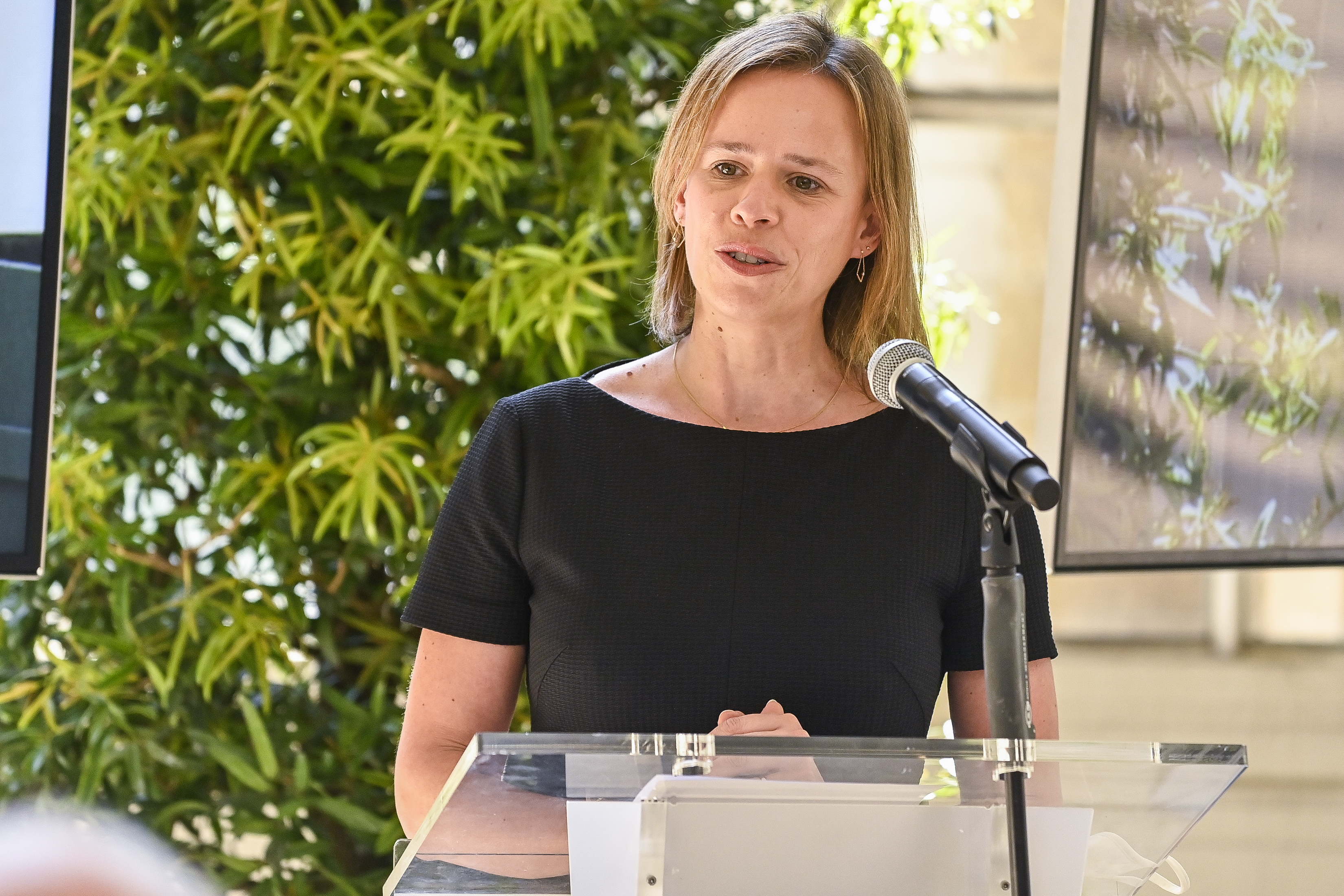 French Community Education minister Caroline Désir (PS) wants to make Dutch or German compulsory from the third year of primary education, starting from the 2027-2028 school year. So writes La Libre Belgique.
In Brussels, Dutch is compulsory from the third grade. This is also the case in the Walloon municipalities on the language border (Komen-Waasten, Vloesberg, Mouscron and Enghien). Elsewhere in Wallonia, languages are only taught from the fifth grade and pupils can choose between Dutch, English or German.
In Flanders, French is taught from fifth grade, in some municipalities from third and in Brussels even from first grade.
Languages
In the 2019-2020 school year, 64 percent of pupils in sixth grade in Wallonia took Dutch, while in secondary only 47 percent. Furthermore, 28 percent of Walloon pupils enrolled in sixth secondary in the 2020-2021 school year had never had one hour of Dutch during their schooling.
Dutch does remain the first choice for Walloon schools as an additional 'modern language', but English is gaining ground, as is German. According to La Libre Belgique, pupils in French-speaking schools can choose English as their first additional language and Spanish as their second, and thereby completely ignoring Dutch.
Minister Désir now has a 22-page note ready to further explain her proposal to make Dutch or German compulsory. The exercise was made based on figures from June 2022, the end of last school year. The fact that a transition period of several years is planned is said to be necessary to give all schools and parents a chance to prepare for the changes.
Earlier this week, prime minister of the French community Pierre-Yves Jeholet (MR) already revealed that he is in favour of making Dutch compulsory in Walloon schools, as is already the case in Brussels.
"I am in favour of teaching Dutch as a second language, after French," Jeholet told in an interview with BX1. "With the exception perhaps of the region close to the German-speaking parts of Belgium."
"Today we see that part of the people find it difficult to find work. This is so in Wallonia and even in Brussels, where Dutch is compulsory. We come from a situation with a multilingualism problem." Finding enough suitable teachers may not be easy. "But I hope we will arrive at a situation where Dutch or German is made compulsory," Jeholet added.
With Dutch, French and German, Belgium has three official languages spoken in four language areas. Flanders is the Dutch-speaking language area and Wallonia the French-speaking one. In the eastern part of Belgium, the so-called East Cantons, the majority of the population speaks German. The Brussels Capital Region is the only bilingual language area, where both Dutch and French are spoken. ​
© BELGA PHOTO LAURIE DIEFFEMBACQ - Federation Wallonia - Brussels Minister of Obligatory Education Caroline Desir pictured during the presentation of the Queen Paola Prize for Education 2020-2021, at the Royal Castle in Laken/Laeken, Brussels, Wednesday 09 June 2021.