Will Belgium become the first country in the world with a hydrogen law?
24 January 2023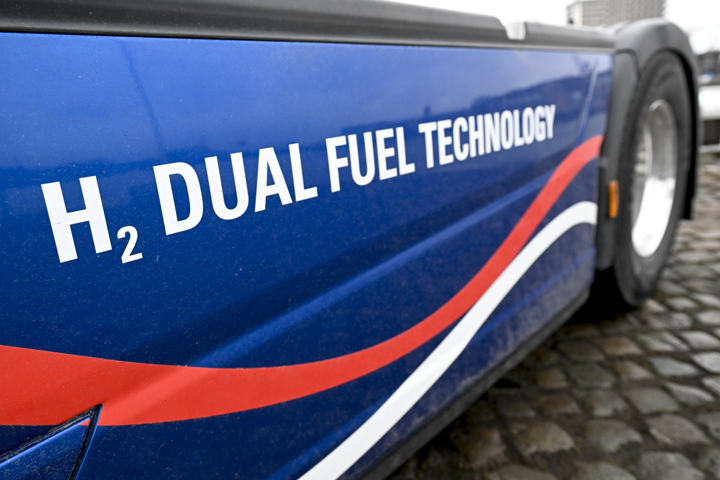 Today, the Belgian parliamentary Energy Committee is voting on the so-called hydrogen law, which aims to regulate hydrogen transport via pipelines in the country. If approved, Belgium will be the first country in the world with such a law. ​
"With the hydrogen law, Belgium wants to ensure that hydrogen can be brought in from abroad", Luc Pauwels, energy expert at the Flemish public broadcaster, explains. "Just as they are now doing with LNG in the port of Zeebrugge, they want something similar with hydrogen."
The hydrogen law will not only regulate the transport of hydrogen in Belgium. It will also determine which company will be appointed to manage it. This will be a regulated company that cannot simply decide on its profit margins. The Belgian Commission for the Regulation of Electricity and Gas (CREG), the federal body that regulates Belgium's electricity and natural gas markets, will oversee the company.
Largest European network
Belgium already has a significant number of hydrogen pipelines owned by private players. The 613km long network is the second largest in the world and the largest in Europe. It runs through Antwerp, Zeebrugge, Ghent, Brussels and Charleroi and is connected to the networks of neighbouring countries. "It shows that Belgium is very well positioned in the field of hydrogen technology and wants to maintain this strong position," ​ Pauwels says.
Today, Belgian and European industries already use grey hydrogen extracted from gas, oil or coal. This type of hydrogen is mainly used in the chemical industry. The port of Antwerp, for example, has the largest chemical cluster in the world after Houston in the US. If it were up to the European Union, grey hydrogen at the port of Antwerp and elsewhere would have to make way for green hydrogen by 2050.
Green hydrogen
The hydrogen bill on the table this afternoon also focuses on green hydrogen, produced entirely from renewable energy. "Hydrogen will be a link in the transition," Pauwels stresses. "Europe is pushing for it, but it is waiting to implement laws. Belgium does not want to wait any longer."
In 2019, through the Green Deal, Europe was the first continent to formulate the ambition of climate neutrality by 2050, linking environmental and climate goals with economic opportunities. Hydrogen is considered a cornerstone of this policy. Today it will be decided whether Belgium will introduce a first-ever hydrogen law.
© BELGA PHOTO DIRK WAEM