Widespread strikes in France over pension reform
19 January 2023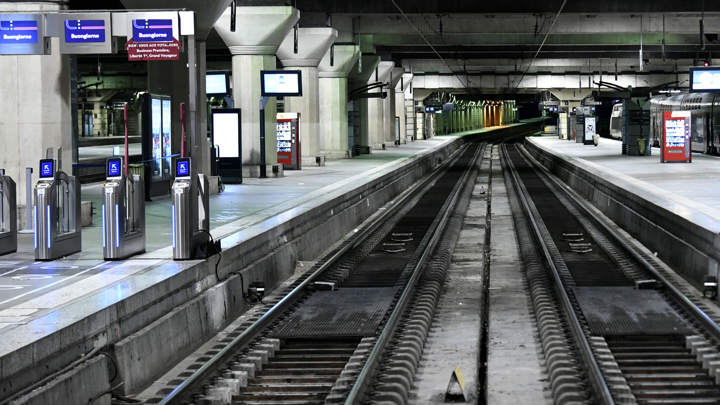 French unions staged widespread strikes and protests on Thursday against the country's pension reform plans, as President Emmanuel Macron intends to raise the minimum retirement age from 62 to 64.
The strikes shut down large parts of France: public transport faced major disruption, Paris-Orly airport air traffic controllers went on strike, and many schools stayed closed. Unions also took to the streets in droves, with demonstrations in hundreds of cities. The unions hope to mobilise a million people in total. 
The French government wants to reform its pension scheme to safeguard the financial viability of its social security system. France currently has one of the lowest minimum retirement ages in Europe. Initially, Macron intended to raise that age from 62 to 65, but that target has since been lowered to 64. 
Polls show that a large majority of French citizens oppose the reforms. Jean-Luc Mélenchon, the leader of France's far-left opposition party La France Insoumise (LFI), called the proposed reform a "serious social setback" last week.
French governments have grappled with pension reform and mass protests against their plans to change the system for decades. A few proposals made it through over the years, but the system on the whole has not changed significantly. Macron's major reform ambitions in 2020 failed after widespread protests. 
Tensions over pension reforms are also running high in neighbouring Belgium, where pension reform is one of the milestones the country needs to reach to qualify for €4.5 billion in EU recovery funds. On Friday, Belgium refrained from applying for a first instalment of €850 million because the debate on pensions is still in full swing. The country's minimum retirement age is already set at 65.
(KOR)
Empty platforms at the Montparnasse station in Paris, as French workers go on strike over French President's plan to raise the legal retirement age from 62 to 64 © STEPHANE DE SAKUTIN / AFP