Why the air quality in Flanders is worse than in Wallonia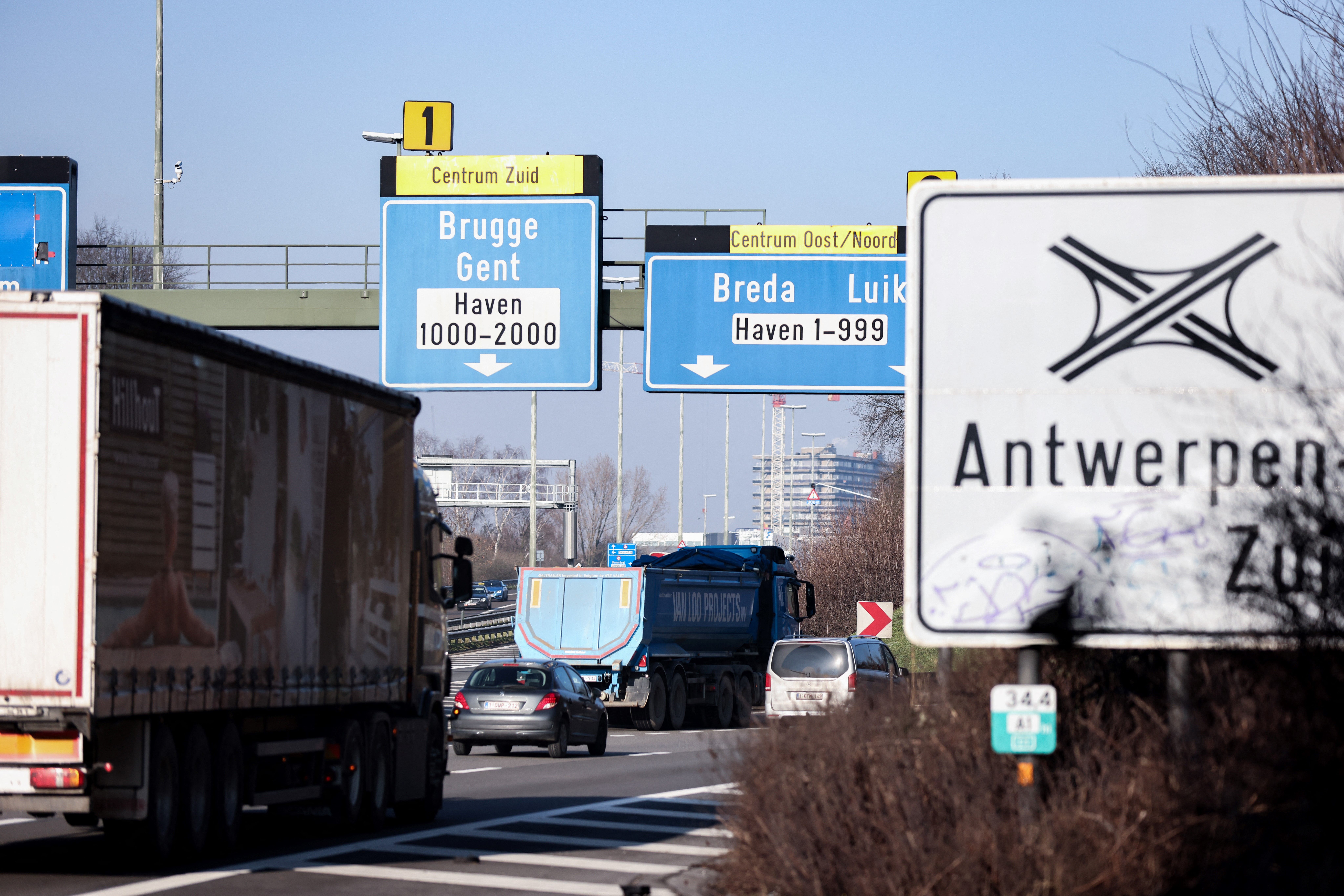 Belgian cities remain in the European middle when it comes to fine dust pollution. This is evident from data collected by the European Environment Agency. What is striking is that the air quality in Flanders is significantly worse than in Wallonia.
The European Environment Agency collected the fine dust levels in the air of 344 European cities. Only two Belgian cities made it into the top 50 with the best values: Liège (42) and Namur (46). Capital city Brussels ranked 158. The three Flemish cities included in the study - Bruges (172), Ghent (217) and Antwerp (220) - do even worse.
According to professor bio-engineer Roeland Samson (University of Antwerp), it is not remarkable that Flanders scores significantly worse than Wallonia.
"Flanders is more densely populated and that means more emissions from traffic and home heating, among other things. In addition, we have intensive livestock farming here, which indirectly leads to extra particulate matter emissions," he tells VRT NWS. "We are a very densely populated country with huge numbers of cars, a very dense road network and a lot of industry," he adds.
On a positive note, nitrogen emissions in our country have fallen sharply over the past thirty years.
"Huge efforts have been made", Samson acknowledges. "But we are still above the safe limit. It has to get better, because in Flanders we are still dealing with thousands of deaths a year. We cannot accept that."
"If we commit to rapid measures to improve air quality, it will also be good for the climate," Professor Samson emphasises. "Day after day we see how climate change is increasingly taking its toll. Rapid action is in fact a win-win situation for many of the problems we face."
That approach is best done at the European level.
"The low-emission zones that we are now seeing in various Flemish cities would be best introduced throughout Europe, as far as I am concerned. We must become much stricter when it comes to emission standards. That is already in sight, but far too slowly."
With the best air quality in Europe, the Swedish city of Umeå tops the list. Portugal also scores well, with Faro and Funchal completing the top three. Italy, where four of the five cities with the worst air quality can be found, scores remarkably less well. The country is Europe's second largest emitter of particulate matter after Poland. The two countries together account for a third of Europe's total emissions.
(AHU)
#FlandersNewsService
© AFP PHOTO KENZO TRIBOUILLARD - This picture taken on January 25, 2021, shows lorries driving on the ring road in Antwerp. The University of Antwerp measures through this doll what a baby breathes in Europe's second worst air quality city. Antwerp has the most polluted air in Belgium.