When Daniel Buren meets Santiago Calatrava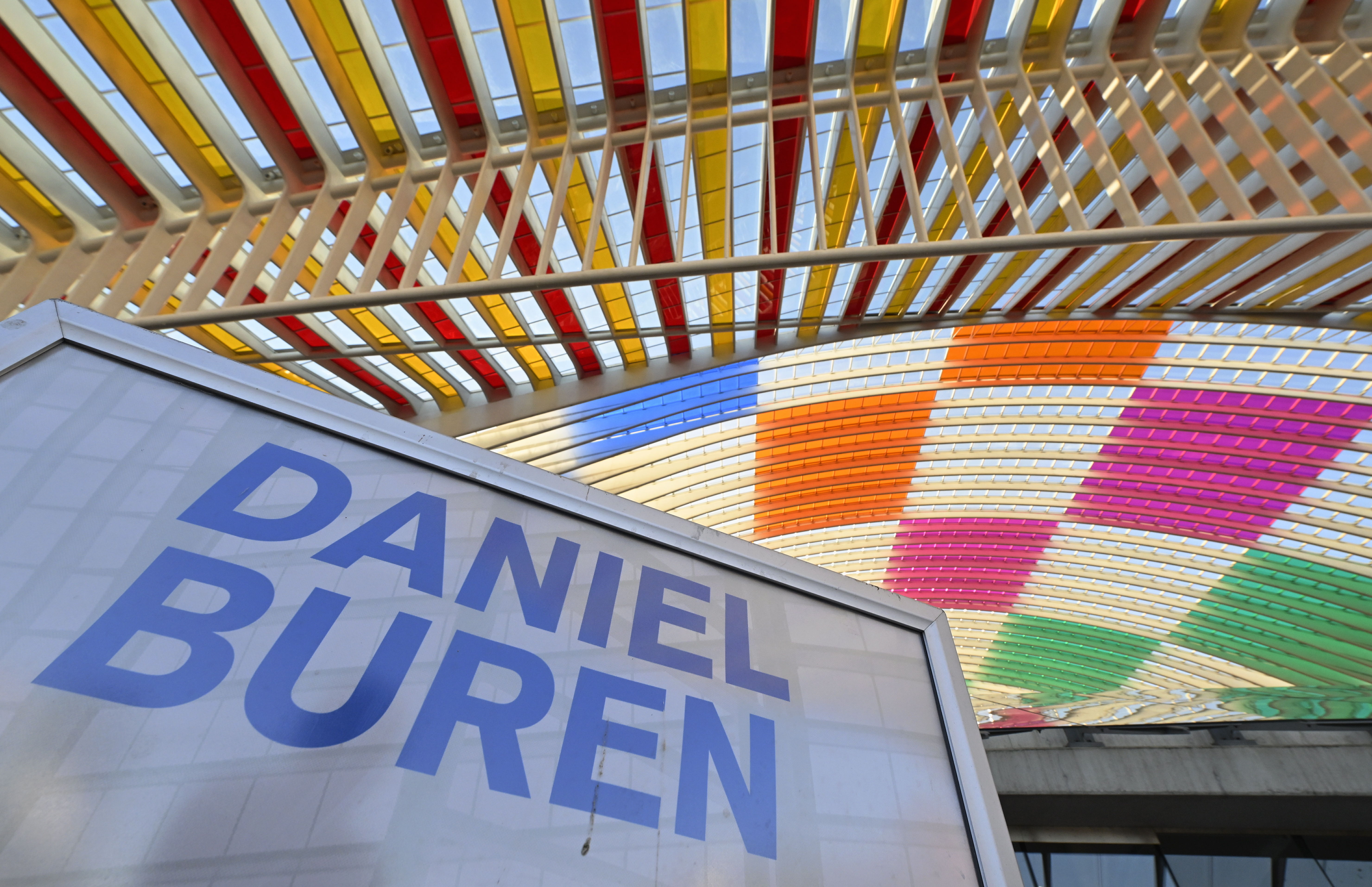 What happens when a French artist meets a Spanish architect in a Belgian railway station? No, it's not the start of a joke; as of next week, you can see it with you own eyes. In (or better, above) the Liège railway station of Guillemins.
"Comme tombées du ciel, les couleurs in situ et en movement" (as fallen from the sky, colours in situ and in motion) adds colours to the station of white steel and glass. Guillemins is one of the many master pieces of Santiago Calatrava. Calatrava is a fan of Daniel Buren, and gave permission immediately.
Buren says to have no message, his work doesn't have a meaning. Everybody can think of it what he/she wants. Even the sequence of the colours has no meaning: it's alphabetical (in French: blue, jaune, rouge, vert: blue, yellow, red and green).
The French artist does have an advice for the spectators: don't only look up, also look at the floor, the walls, the people in the station. The colours will reflect, and the light will make it a different experience every time.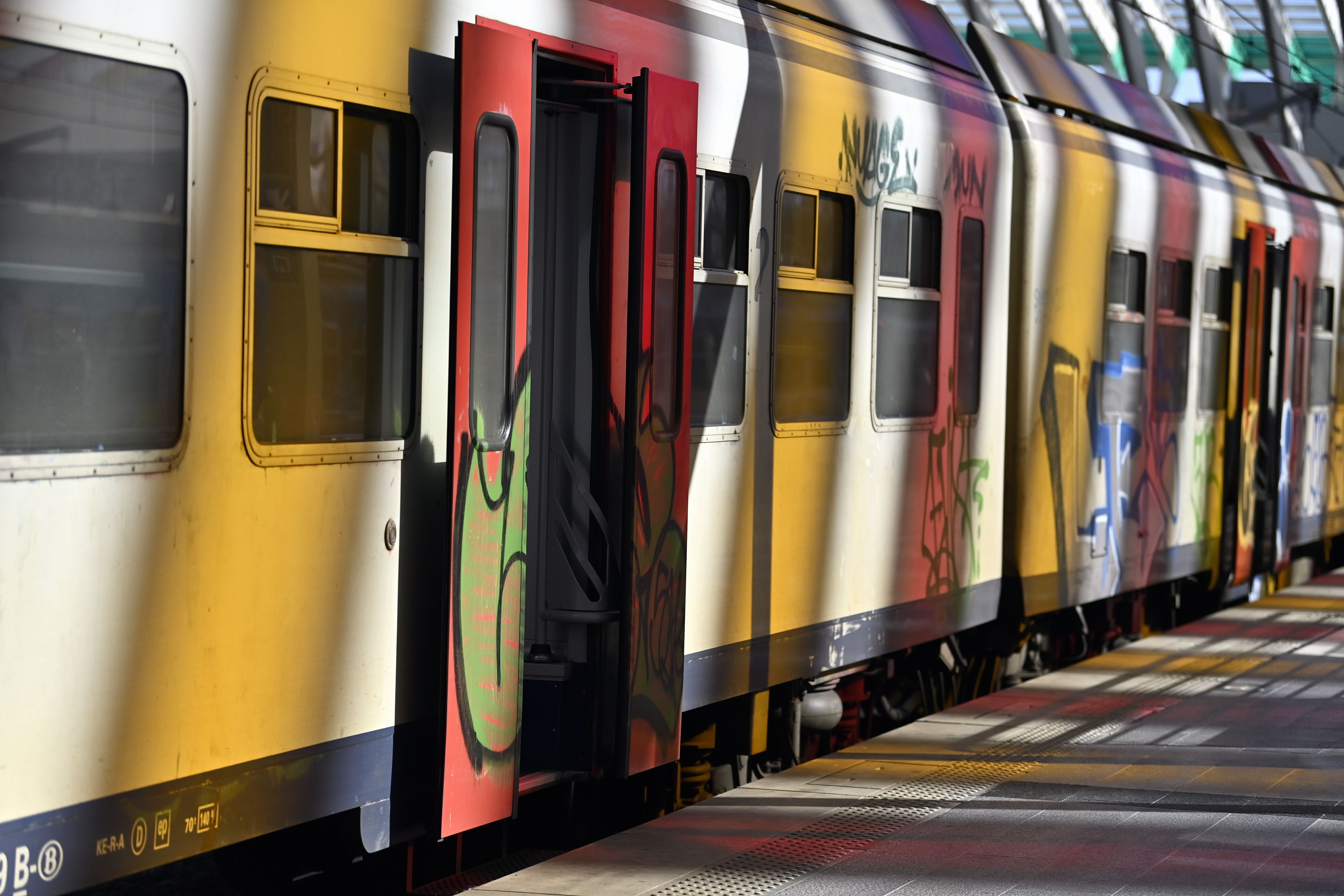 The work of art will be inaugurated on October 15 and remain for one year. In recent weeks many people saw already parts, during the instalment. Buren had some trouble accepting the fact that people would see his work before it was finished, but learned to live with it. This process creates tension and expectation, he now says.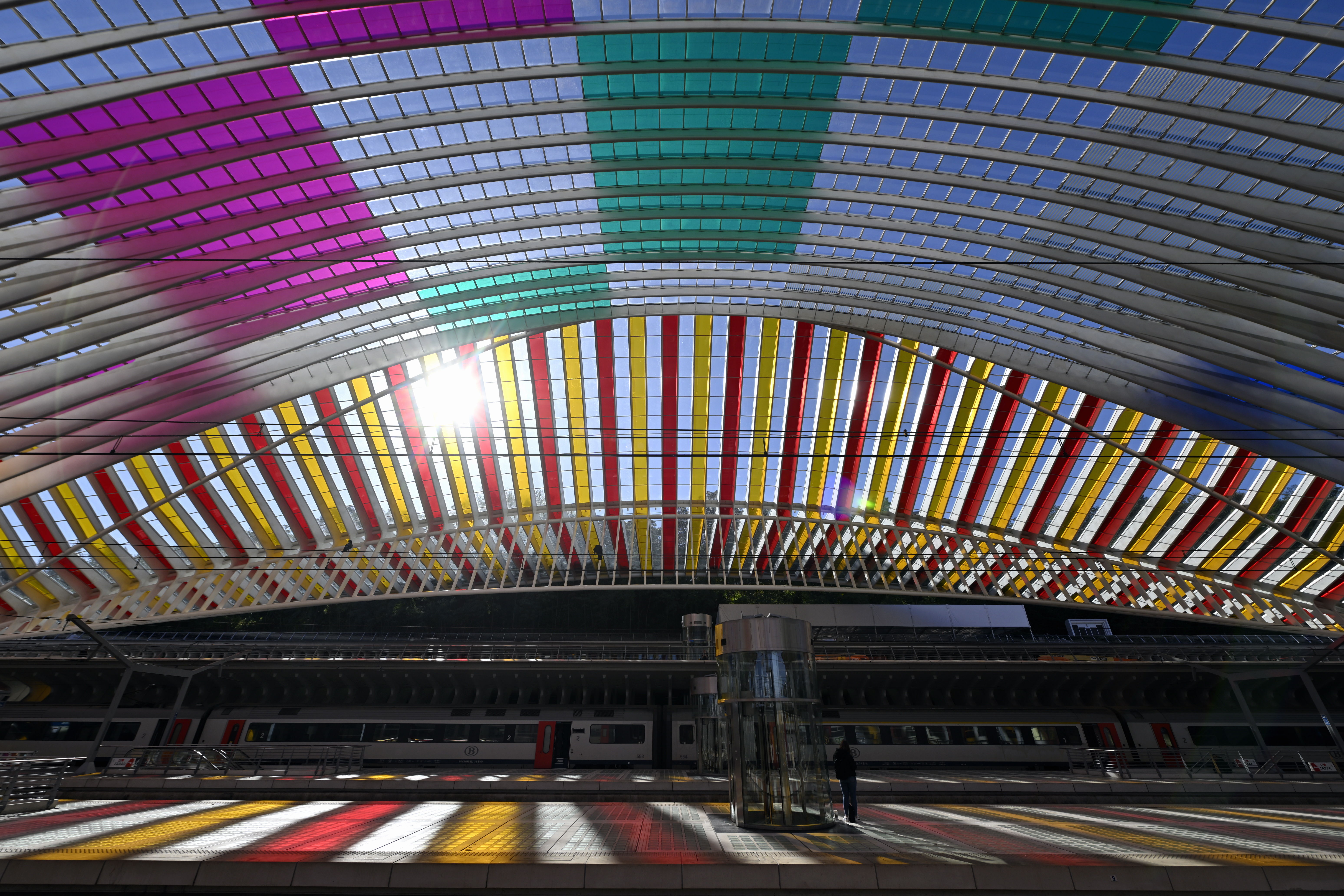 (DDW)
©BELGA PHOTO ERIC LALMAND