West Flemish company helps keep F-35s in the air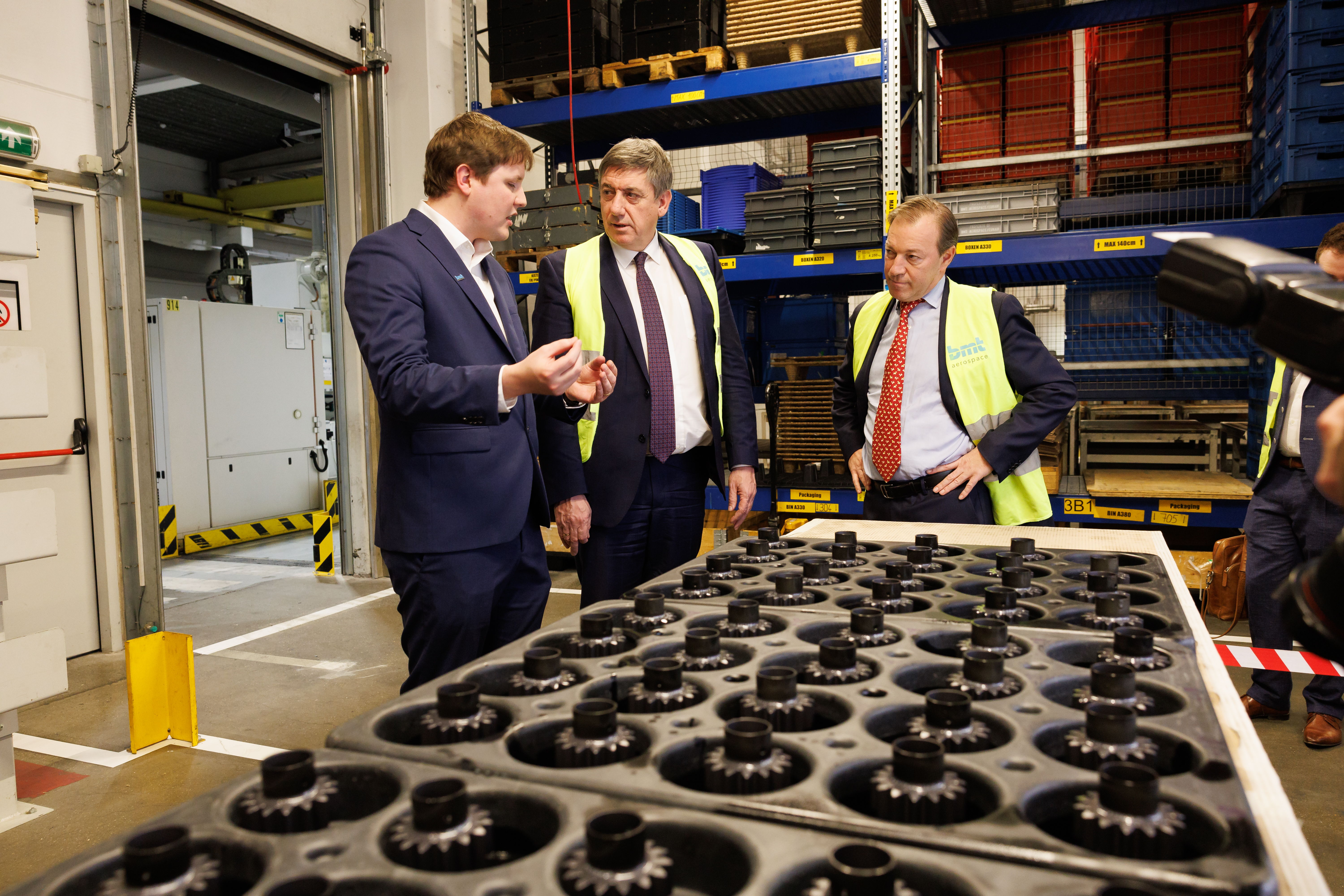 BMT Aerospace in Oostkamp, West Flanders province, is one of the few Belgian companies helping to build the F-35 fighter aircraft. The tech company has been working with US aerospace companies for half a century. On Monday, Flemish minister-president Jan Jambon visited the company for a tour.
BMT Aerospace is mostly unknown to the general public, but in the niche market of high-tech components for aircraft and helicopters, the company - part of the Belgian family-owned industrial group BMT - is a global player. "Every two seconds, a plane takes off somewhere in the world with a BMT component on board. We are sure of that. In fact, it is probably every second," BMT Aerospace CEO Benoit Reynders said during the Flemish government leader's visit to the company on Monday.
The Oostkamp-based company produces gears that are used in aircraft 'slats' - wing parts that allow an aircraft to take off and land. "We basically make the impossible possible because these are parts with a precision of one-thousandth of a millimetre". BMT Aerospace supplies those high-tech gears to just about every major player in the aviation sector. They go into every Airbus produced, for example, but also for aircraft engine manufacturers such as Pratt & Whitney or Rolls Royce use the parts.
"For these types of complex pieces, we are the only Belgians involved, right from day one"
BMT Aerospace also collaborates on the F-35 fighter aircraft, of which the Belgian military bought thirty-four. BMT makes four gears used in the Pratt & Whitney aircraft engines. "For these types of complex pieces, we are the only Belgians involved, right from day one," said the company's top executive.
The gears themselves are made at BMT Aerospace's US facility, which has another factory in Romania in addition to Oostkamp. "But the engineering of the production processes is also done in Oostkamp." The order of thirty-four F-35s placed by Belgium has not directly led to additional work, BMT Aerospace says. "But our cooperation with Pratt & Whitney has grown in recent years, and the purchase of these F-35s will help us with that," Reynders adds.
The company employs just over 100 people in Oostkamp. For 2023, BMT Aerospace is targeting a turnover of 100 million euros.
#FlandersNewsService | Flemish minister-president Jan Jambon (middle) during a visit to BMT Aerospace © BELGA PHOTO KURT DESPLENTER