'We have nine months to get back on our feet,' says new Open VLD leader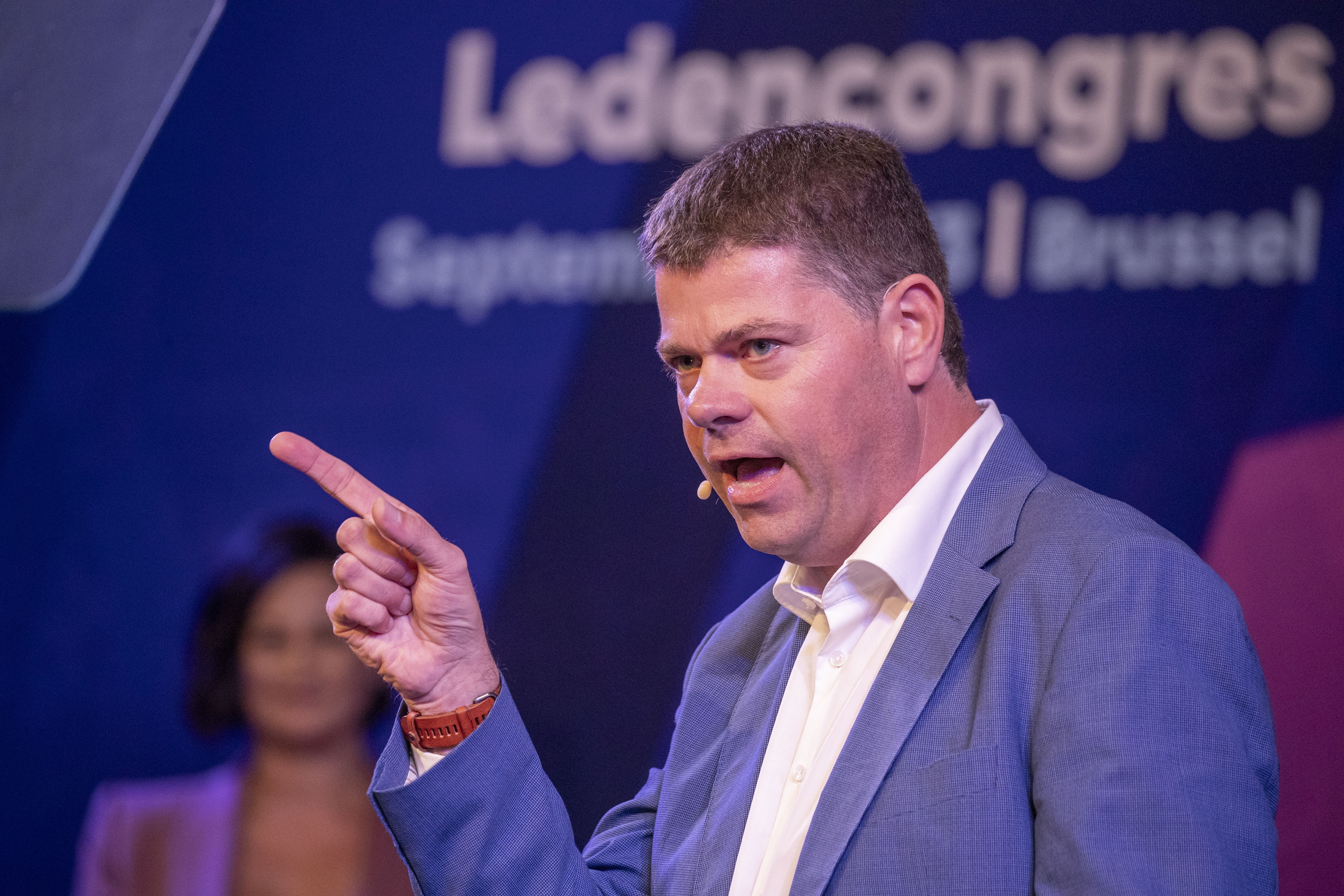 Tom Ongena was elected as the new leader of the Flemish liberal party Open VLD on Saturday. His predecessor, Egbert Lachaert, resigned in June after historically bad poll results.
Ongena had been acting party leader since the departure of Lachaert. He won the first round with 59 per cent of the vote, ahead of theatre producer Vincent Stuer (29 per cent) and former youth president Bert Schelfhout (11 per cent). 
"The stakes are enormous"
The latest polls in June show that Open VLD - the party of prime minister Alexander De Croo - has fallen to an all-time low of 8.3 per cent. "We have nine months to get back on our feet," Ongena said in his victory speech. "The enemy is not in this room. The enemy is out there."
He thanked his opponents for a "fierce but fair" election. Nine months before the European, regional and national elections, "the stakes are enormous", he said. "For our party, but also for our country, for our society, for our future." 
Like other traditional parties, Open VLD is losing popularity to parties at the extreme ends of the political spectrum. Recent opinion polls put the far-right Vlaams Belang and the far-left Belgian Labour Party (PVDA/PTB) first and second place nationally.
"We liberals will never cooperate with extremists"
Ongena said people were asking legitimate questions and feeling "uneasy", but the answer to these questions cannot come from "extremists". "We liberals will never cooperate with extremists. Fascism, racism and communism are irreconcilable with liberalism," he said.
His term will run until the municipal elections in October 2024. He vowed to "reinvigorate" the party in the coming weeks and to "engage once again in the tradition of a party of ideas". He also called on party members to put aside internal differences. 
Following the announcement of Ongena's victory, MP Els Ampe announced her resignation from the party, calling the voting method undemocratic and criticising ​ De Croo.
#FlandersNewsService | New Open VLD leader Tom Ongena © BELGA PHOTO NICOLAS MAETERLINCK
Related news