Warsaw blocks tenth package of European sanctions against Russia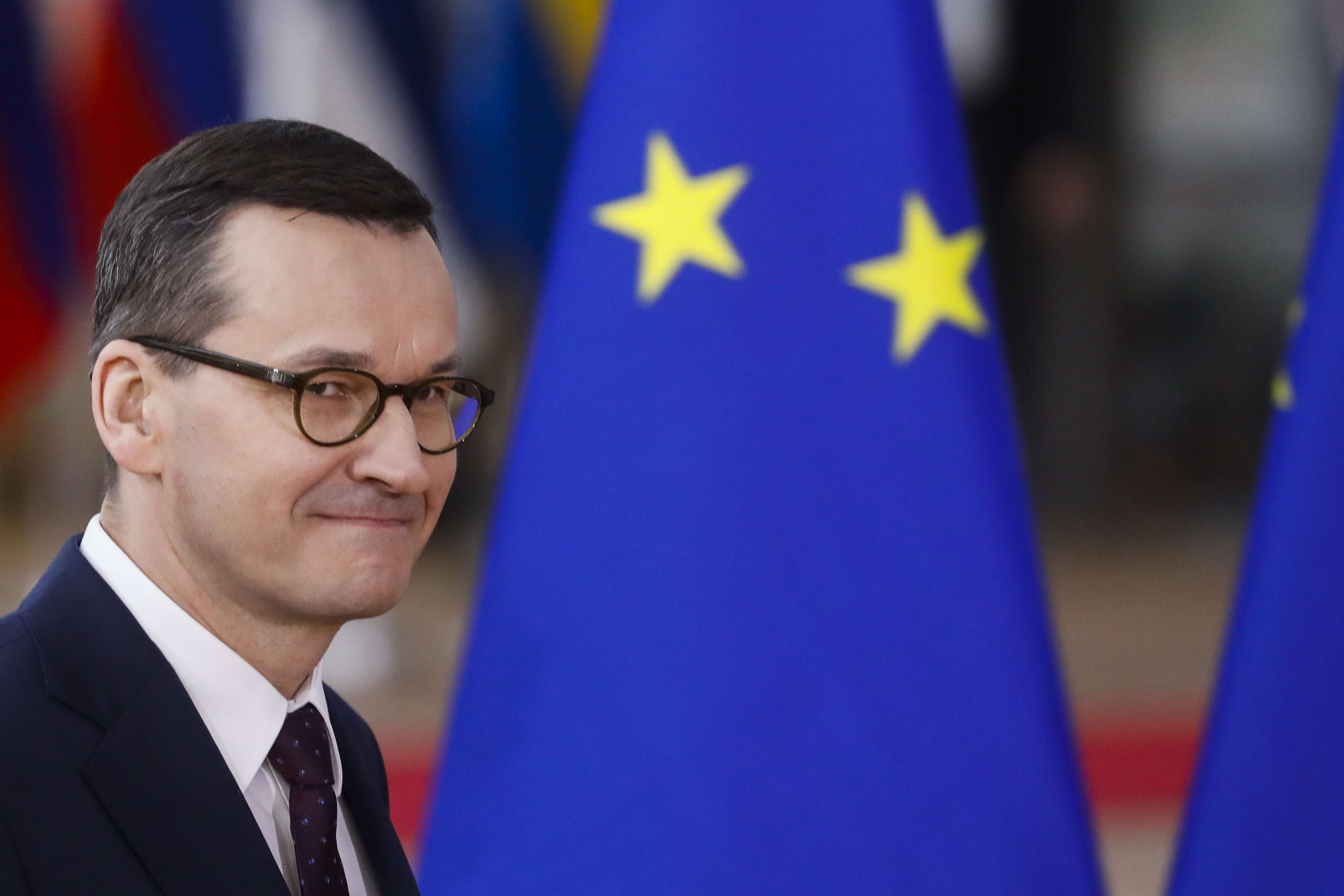 Poland is blocking the tenth package of European sanctions against Russia. According to diplomatic sources, Warsaw believes that the restrictions on synthetic rubber imports from Russia do not go far enough.
The European Union has been working on the 10th sanctions package for weeks and was due to unveil it on Friday, the first anniversary of Russia's invasion of Ukraine. However, all 27 member states must approve the sanctions. Poland is holding out for now.
Polish prime minister Mateusz Morawiecki believes the restrictions on imports of Russian synthetic rubber, used in tyre production, do not go far enough. EU diplomats say the issue must now be resolved between Morawiecki and his Italian counterpart, Giorgia Meloni.
Meanwhile, the United Kingdom and the United States have already unveiled tougher measures against Russia.
Restrictions on imports
The 10th European sanctions package includes restrictions on Russian imports worth 11 billion euros. It also freezes the European assets of three more Russian banks in the EU and targets Iranian companies that supply Moscow with drones. Finally, the sanctions list of regime officials will be expanded.
Meanwhile, the Belgian government still has no intention of considering a boycott of Russian diamonds. That a boycott would cause job losses and at the same time make the trade even less transparent has for years been the argument for letting the diamond sector run its course without much government interference.
Nevertheless, the economic importance of the diamond sector for Belgium has decreased over the past 20 years. And although several European countries insist on a boycott, diamonds remain a prestige product that Belgium likes to show off abroad.
Murals across Europe
In the meantime, to mark the first anniversary of the Russian invasion, the city of Brussels inaugurated a mural in honour of Ukraine in the Rue Haute, near St Peter's Hospital. The work was created by two Ukrainian artists, Mishel and Nicol Feldman, and the Belgian artist Teresa Sdralevich. It shows two people sitting on a giant eye, each holding a cup. They are surrounded by typical Ukrainian motifs and 'Grow' and 'Freedom' inscriptions.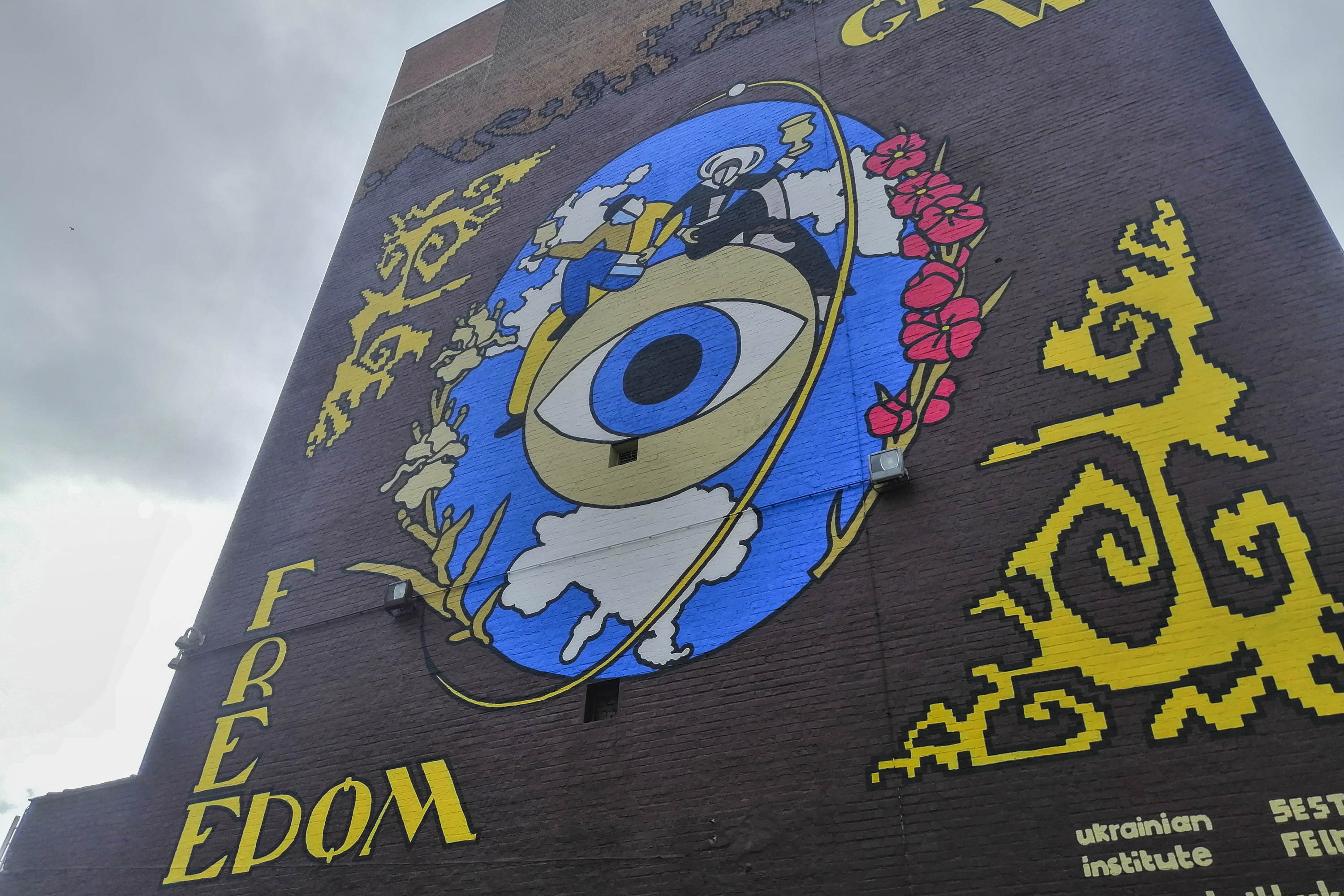 The fresco is part of the solidarity actions of major European cities and is part of the street art route of the City of Brussels. On a higher level, the work is part of the Ukrainian Institute's initiative 'The Wall: Murals across Europe'. Four other frescoes have been installed in Vienna, Berlin, Marseille and even Nairobi, Kenya.
The fresco is near St Peter's University Hospital, which has a long-term partnership with Kyiv's Hospital 6. The Brussels-based hospital helps victims of wartime rape in the western city of Lviv.
Prime Minister of Poland Mateusz Morawiecki pictured during an extraordinary EU summit meeting on the European Budget 2021-2027, Thursday 20 February 2020, at the European Union headquarters in Brussels.
© BELGA PHOTO THIERRY ROGE