Wallonia to create temporary immersion zones to combat floods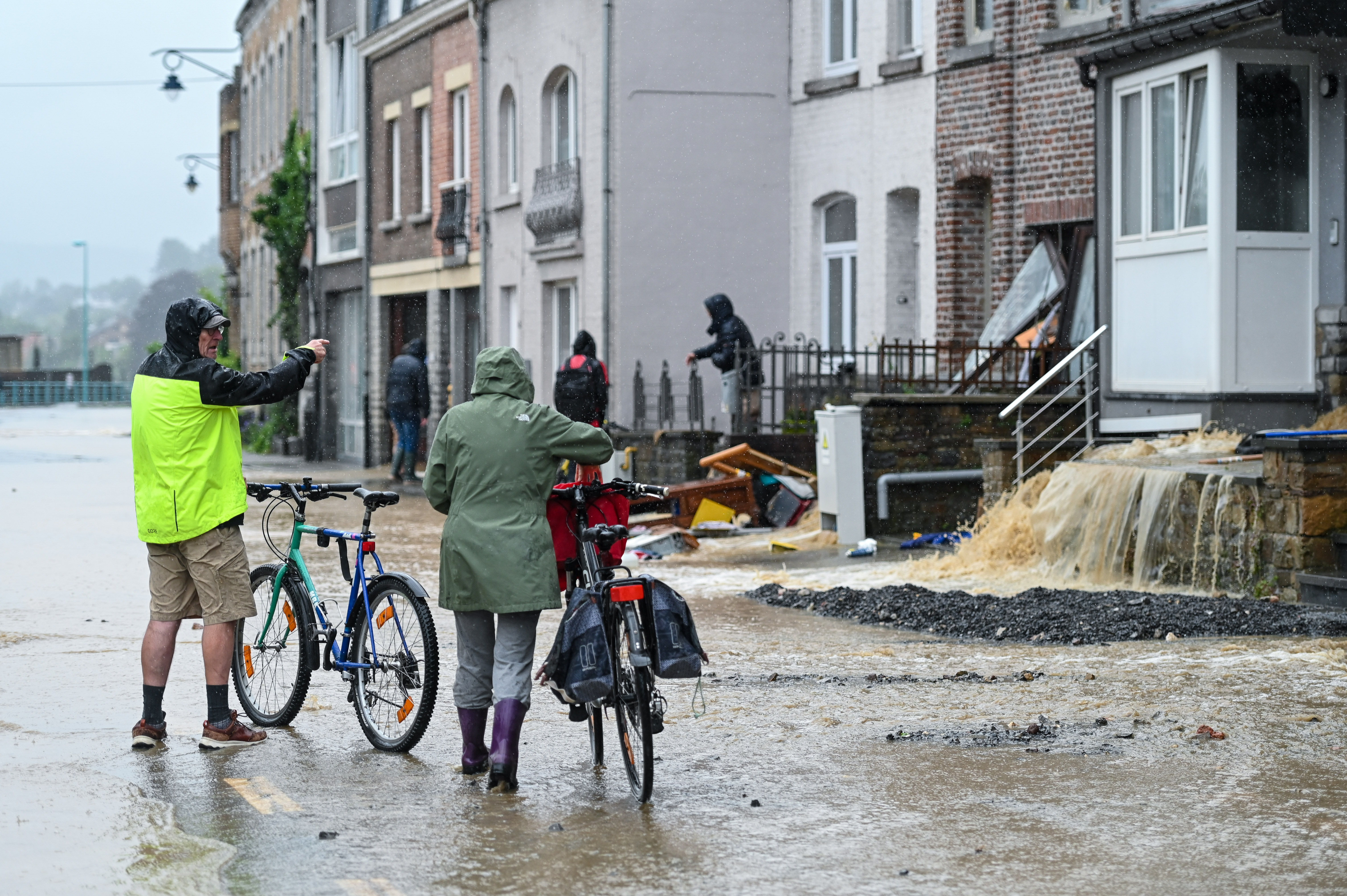 Following the deadly floods in July last year, the Belgian region of Wallonia has been taking several steps to mitigate the risk of future large-scale flooding in the area.
Its most recent efforts include plans to manage watercourses and flood expansion zones more efficiently, as well as so-called "temporary immersion zones" (ZIT) — a natural or constructed area where runoff is channelled towards temporary storage to prevent flooding of a settlement area.
"Combating the consequences of extreme weather events such as droughts and floods is essential. In Wallonia's Recovery Plan, we already included projects for adaptation to climate disruption. The catastrophic floods of July 2021 have only amplified our desire to rapidly implement concrete, nature-based solutions," Céline Tellier, Minister for Nature, said.
"Temporary immersion zones are innovative and modern solutions that are also positive for biodiversity," she added. The scheme will receive a budget of €19 million as part of the EU's Recovery and Resilience Facility.
The developments aim to create flood control solutions while having a positive impact on the water cycle, the quality of water bodies and water supply (purification, runoff, infiltration). They should strengthen the resilience of the region to periods of drought and contribute to societal needs for natural recreational areas.
Three projects will initially receive funding, including a ZIT of 200,600 m³ in Saint-Rémy, another with a water reservoir of approximately 650,000 m³ near Hargimont, Harsin and On (Marche-en-Famenne) and Jemelle (Rochefort) and the re-meandering of the Brouffe with the aim of slowing down the flood wave upstream near Mariembourg.
Later this year and next year, a call for projects will be launched for municipalities, provinces, nature parks, and river contracts.
(KR)
A flood in Namur, Belgium, after heavy rainfall on 15 July 2021 © BELGA PHOTO MAXIME ASSELBERGHS