Wagner leader calls for uprising against Russia, claims to have taken Rostov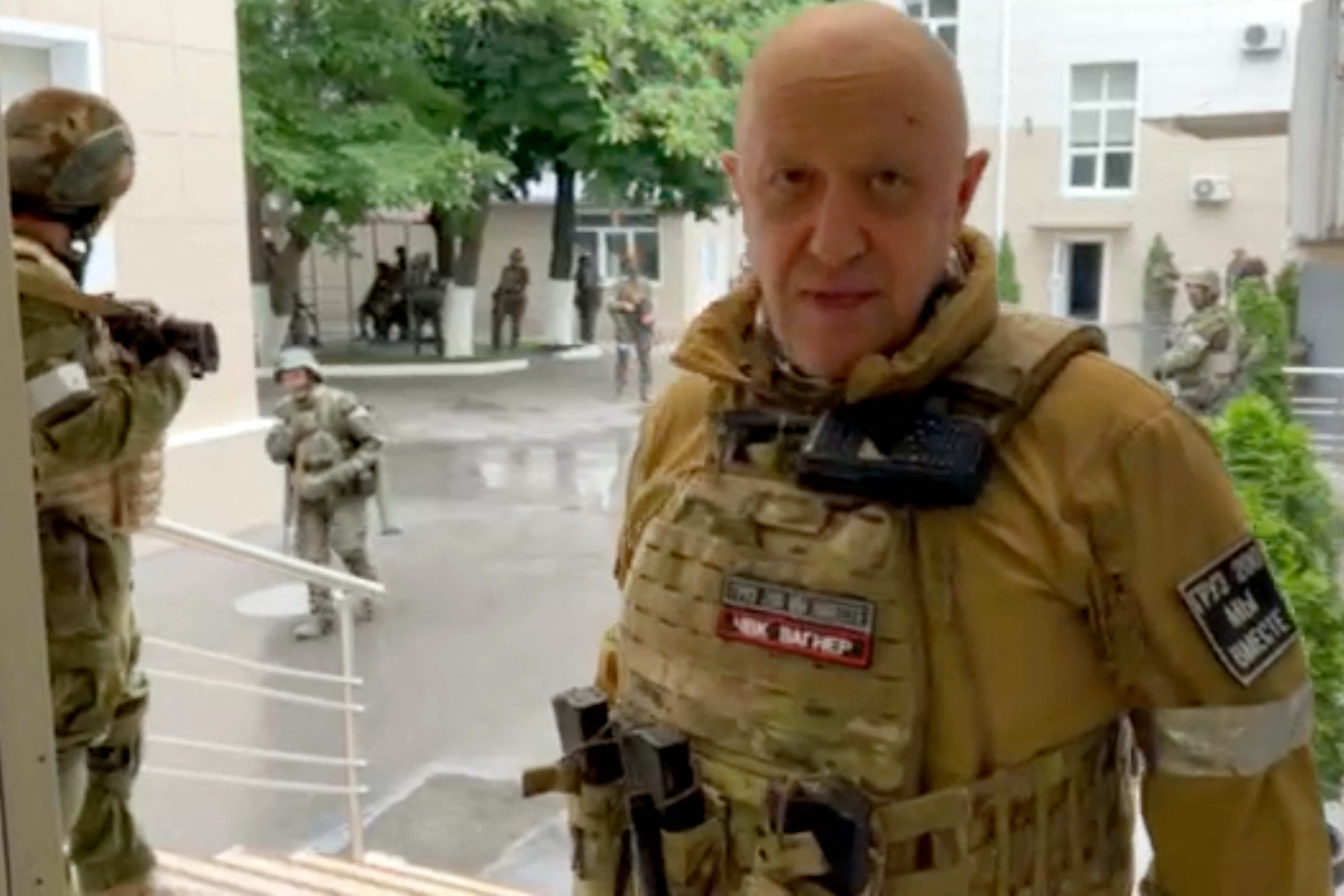 Yevgeny Prigozhin, the leader of the Wagner mercenary army, claimed to be at the headquarters of the Russian army in Rostov-on-Don on Saturday morning. He is said to be controlling several military sites in the city. He had called for an uprising against Russia's military leadership on Friday night.
"We are at the headquarters, it is 7.30 am," Prigozhin says in a video posted on Telegram. "Rostov's military sites are under control, including the airport," he claimed. The Russian city of Rostov-on-Don houses the operational headquarters for the war in Ukraine. His claim cannot be confirmed by independent bodies.
The leader of the Wagner mercenary militia had accused them of attacking his fighters. The FSB intelligence service and the Russian defence ministry denied Prigozhin's allegations. The security services are also calling for Prigozhin's arrest.
'Stab in the back'
In response, Vladimir Putin delivered a televised address on Saturday morning. The Russian president called Prigozhin's move "a stab in the back". "Those who have organised an armed rebellion will be held accountable. Those who have been drawn into this, I call on you to stop your criminal actions," he said.
The Russian government has declared a "state of emergency against terrorism" in Moscow and the region around the capital. This allows authorities to introduce more controls and arrest citizens more easily. More phone calls can also be tapped.
"To prevent possible terror attacks in the city and Moscow region, a regime for operations against terrorism has been introduced," reads an announcement. This measure would also be in place in the Voronej region, on the border with Ukraine. Major events have been cancelled, Russian news agency TASS reported.
© TELEGRAM/ @CONCORDGROUP_OFFICIAL / AFP