Volvo Trucks starts production of electric trucks in Ghent after summer of 2023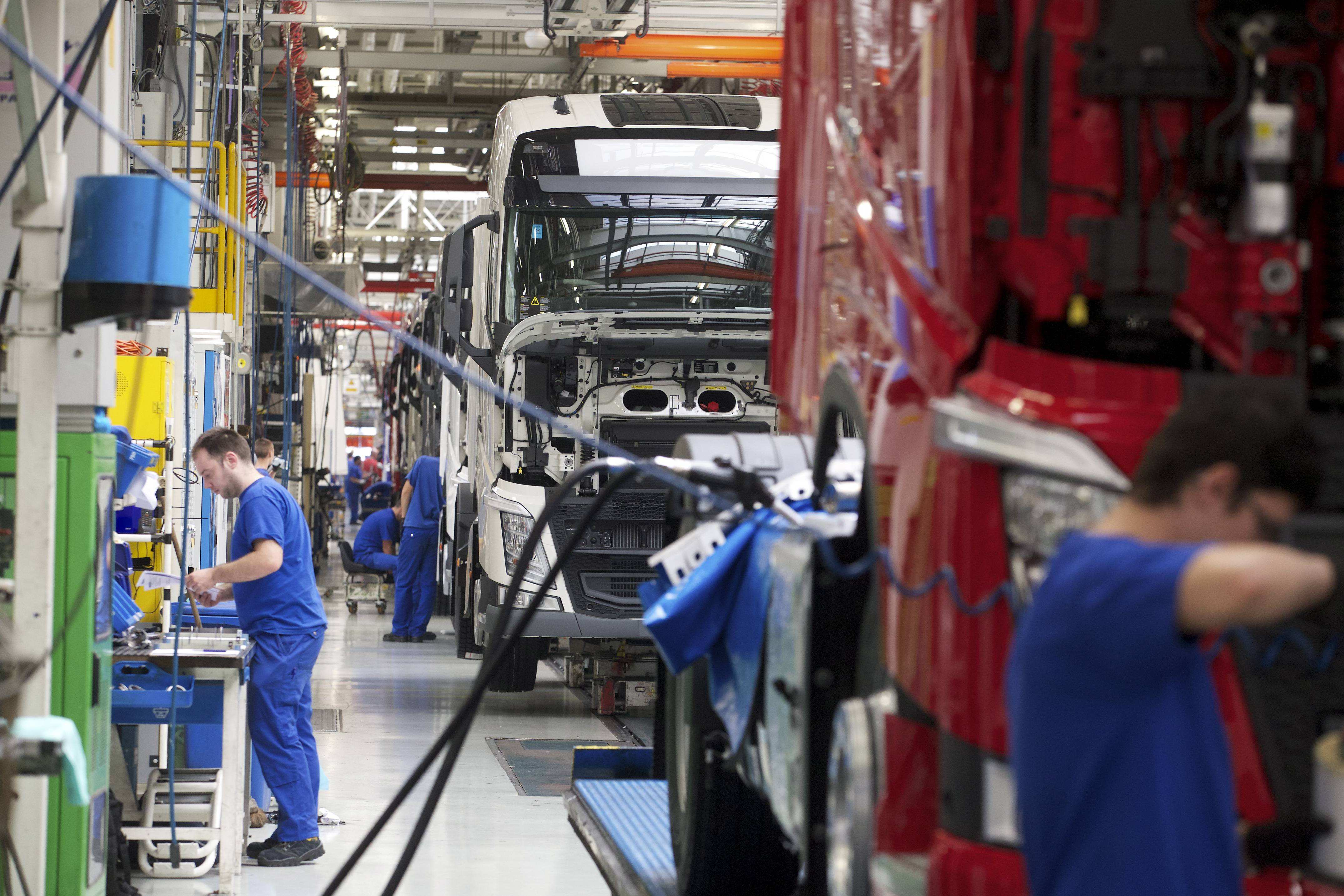 Swedish truck maker Volvo Trucks will start production of electric trucks at its Ghent plant after the summer of next year, the company announced on Wednesday. In 2025, the production site in Ghent (East Flanders province) will also start building battery modules. An initial investment of 75 million euros is required to start up production.
"Today, we build diesel and LNG trucks on our production lines," said Koen Leemans, vice president of Volvo Trucks' Ghent plant. "Soon, we will add electric trucks. Preparations are already underway to build electric trucks in Ghent by autumn 2023."
In 2025, Volvo Trucks will also start building battery modules for battery packs in the Ghent factory. Today, both cells and modules for truck batteries are delivered from elsewhere. "Research is ongoing to start building the cells at a Volvo plant in Sweden, close to the current engine plant in Skövde," the company says. Assembling the modules with the 'Swedish' cells will become a new activity in Ghent.
"We are starting a study to implant a building of about 12.000 square metres on our site. The new high-tech module factory will consist of an almost fully automated process. New employees with the necessary competencies will be recruited." However, Volvo trucks also plans to train and recruit staff internally.
By 2025, the first module line should be operational to supply batteries to the electric trucks produced in Ghent. "This will involve an initial investment of around 75 million euros," says Leemans, and additional investments may follow in the coming years.
Volvo Trucks wants at least half of all Volvo trucks sold worldwide to be electric by 2030.
(BRV)
#FlandersNewsService | © BELGA PHOTO NICOLAS MAETERLINCK