Volvo Ghent factory looks for workers in the Netherlands and welcomes Slovakia's plant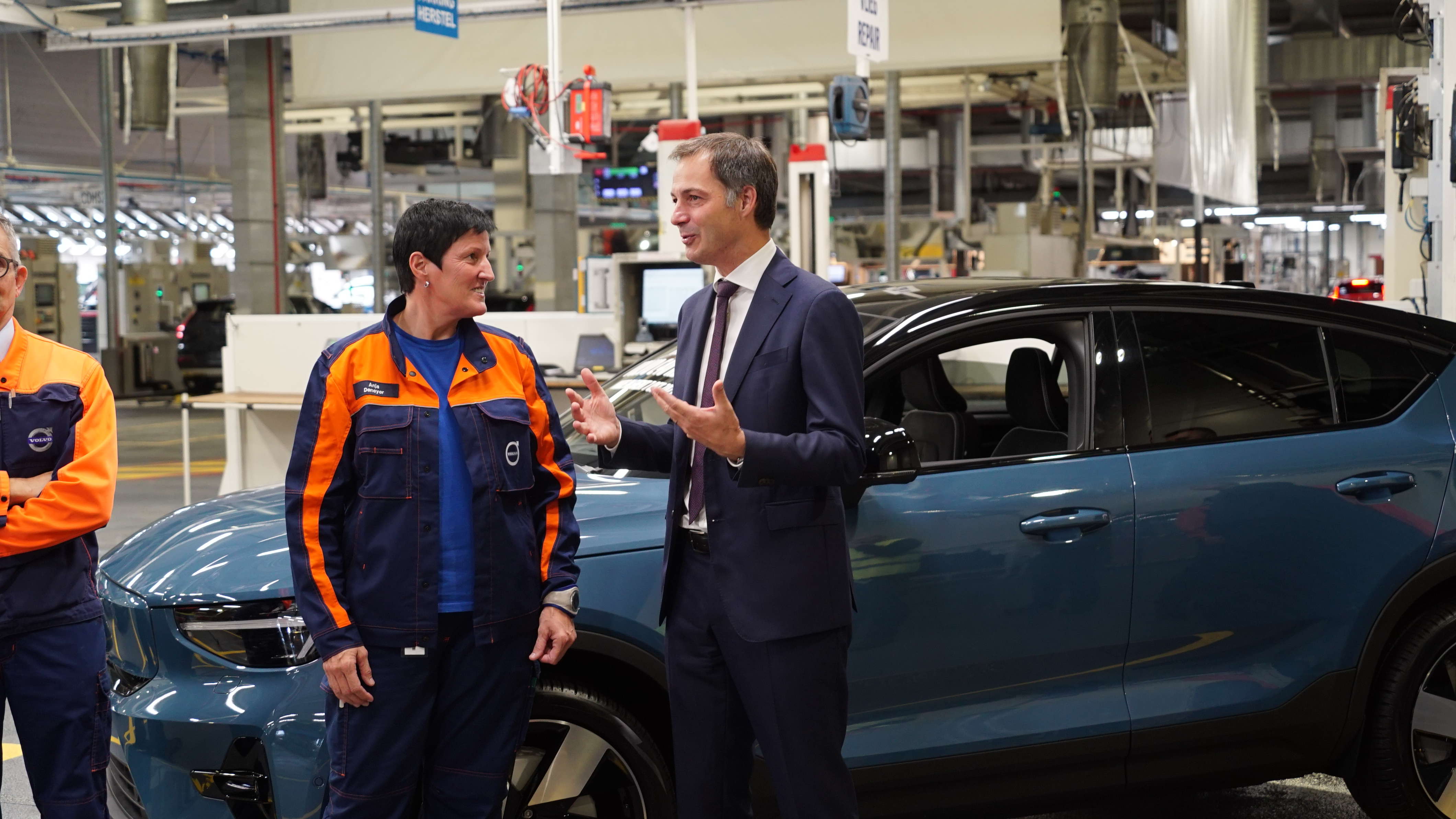 Volvo is looking for 150 new workers for its car factory in Ghent at short notice. Due to the shortage on the labour market, the automaker is also looking for new staff across the border with the Netherlands.
Volvo Car Gent mainly needs operators and breakdown technicians for its electrification plans. To this end, it is teaming up with temporary employment specialist Agilitas. 
The company aims at fresh graduates, but is also looking in the Netherlands due to the shortage on the labor market. To this end, it works together with Werkservicepunt Zeeuws-Vlaanderen, a local employment agency, since Volvo Cars is only 20 kilometers from the Dutch border. 
About 250 Dutch people, including job students, already work in the car factory. Frontier workers account for 3 percent of the approximately 6,500 employees at Volvo Car Gent.
According to the Belgian newspaper Het Laatste Nieuws, there are more than 51,000 vacancies in East Flanders alone and a campaign on social media, even in Turkish, Arabic and Polish, besides contact with schools, companies and a collaboration with the VDAB. 
Slovakia
Volvo also announced plans this Friday to build a plant for electric cars in Slovakia. It will be Volvo's third European factory, next to those in Ghent and Gothenburg, Sweden. Over time, the plant is expected to create around 7,000 jobs.
This involves an investment of approximately 1.2 billion euros. The factory will be located near Kosice, in the east of the country. Construction is expected to start next year and production of the next generation of all-electric Volvos is set to begin in 2026. 
The Slovakian factory will be able to deliver up to 250,000 cars per year, with scope for further expansion. The Volvo management does not yet want to say which models are involved.
Ghent: second factory in the world
It will be Volvo Cars' first new European production site in nearly 60 years. The Swedish factory in Torslanda (Gothenburg) opened in 1964, the one in Ghent a year later. Those two factories can currently make 600,000 cars per year.
The Ghent factory produces more than 200,000 cars per year, but in the long term that should also increase to 250,000, as in Slovakia.
The Volvo's Ghent management does not expect any negative consequences from the arrival of the factory in Slovakia.
"On the contrary, this is a story of growth for VolvoCars, in which Kosice will now play a role in addition to Ghent and Torslanda. Volvo Cars needs this extra production capacity to be able to make the shift to full electrification and Ghent still plays a key role in this. That will continue to be the case in the future."
The unions are not worried either.
"It concerns extra production capacity that fits within VolvoCars' ambition to increase production. We can therefore only applaud that," reacts Marc Verslijcke of ACV-Metea. The union is therefore not worried that models would move to the new factory in Slovakia.
(VIV)
#FlandersNewsService
© BELGA PHOTO (JONAS D'HOLLANDER) Belgian Prime Minister Alexander De Croo poses with the Volvo C40 Recharge at the Volvo Car plant in Ghent